Cheap Face Masks: InterMask 3 Ply Face Mask Review
Quarantine And Social Distancing – Intermask Face Mask
2020 has been a year for the record books. Phrases such as quarantine and social distancing have become regular parts of our lexicon. There have been no easy answers during the COVID-19 pandemic and this has led to anger and differing opinions on how to best stop the virus from spreading. Yes, we can shut down every single business other than grocery stores and pharmacies. But what about if you have a family to support and live paycheck to paycheck? There are real economic consequences from the loss of jobs and the closure of business as well. This may not always grab headlines in the quantifiable manner deaths do, but this too can create real hardships for folks. At the same time, as a society we have a duty to prevent the virus from spreading to those that are greater risk due to age or underlying health conditions. Continue on to read about how simple cheap face masks can play a role in ending the COVID-19 pandemic.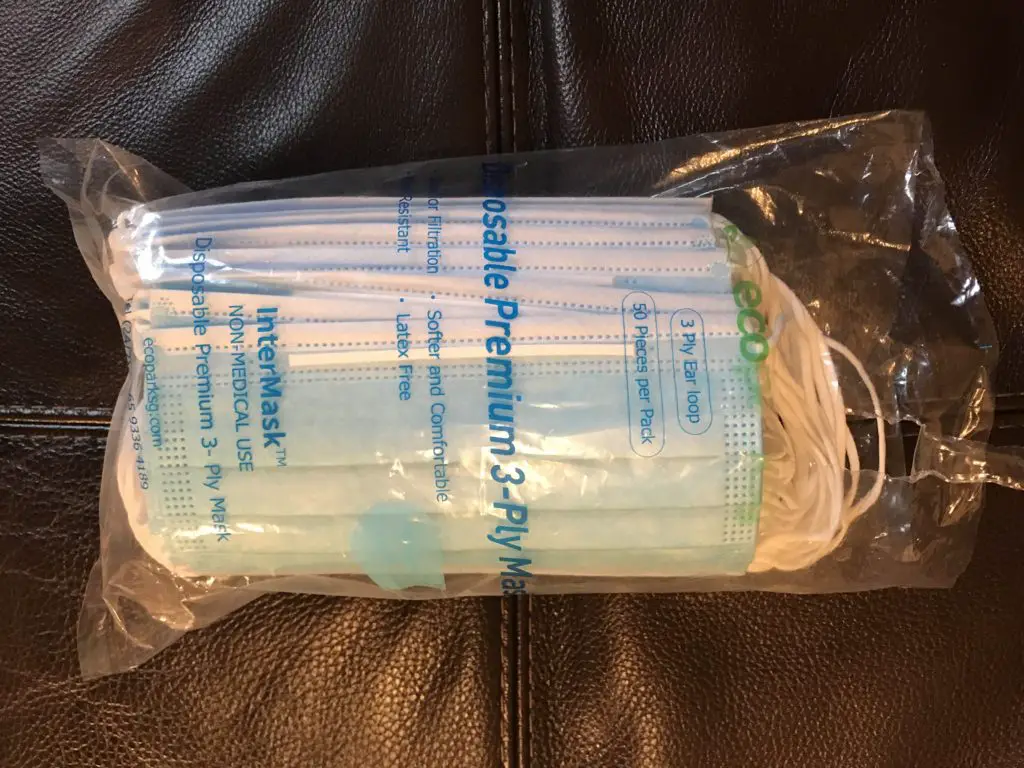 CDC COVID-19 Face Mask Recommendation
According to the CDC, your face covering protects others and other's face coverings protect you. Face masks slow the spread of the virus by limiting those that are COVID-19 positive, but asymptomatic, from spreading the virus without being aware of it. In many states face masks are now required. In Washington state as of June 26th face masks are required in public. Those who violate the requirement will face a misdemeanor charge, based on the Governor's orders.
Politics Of Face Masks – Cheap 3 Ply Face Mask
While more research needs to be done on how significantly face masks are limiting the spread of the virus, the premise is straightforward. A face covering limits the spread of the viral particles causing the COVID-19 virus. Unfortunately, the issue has become politically polarized. Donald Trump refusing to wear a mask has stirred heated debate. On one hand, it is a personal choice for him. As the leader of the free world, if wants to project confidence to the world by not having to wear a goofy face covering that is somewhat understandable. At the same time, it would set a good example if he did wear a mask. He is in a unique situation being the President. The White House has testing and the best health care resources readily available. The left also has played a role in politicizing the issue. Washington State's Governor Inslee referred to masks as being a statement that you care about people. Masks strictly serve a scientific purpose. They do not represent values, nor exist to be benefit a liberal political agenda.
InterMask Disposable Face Mask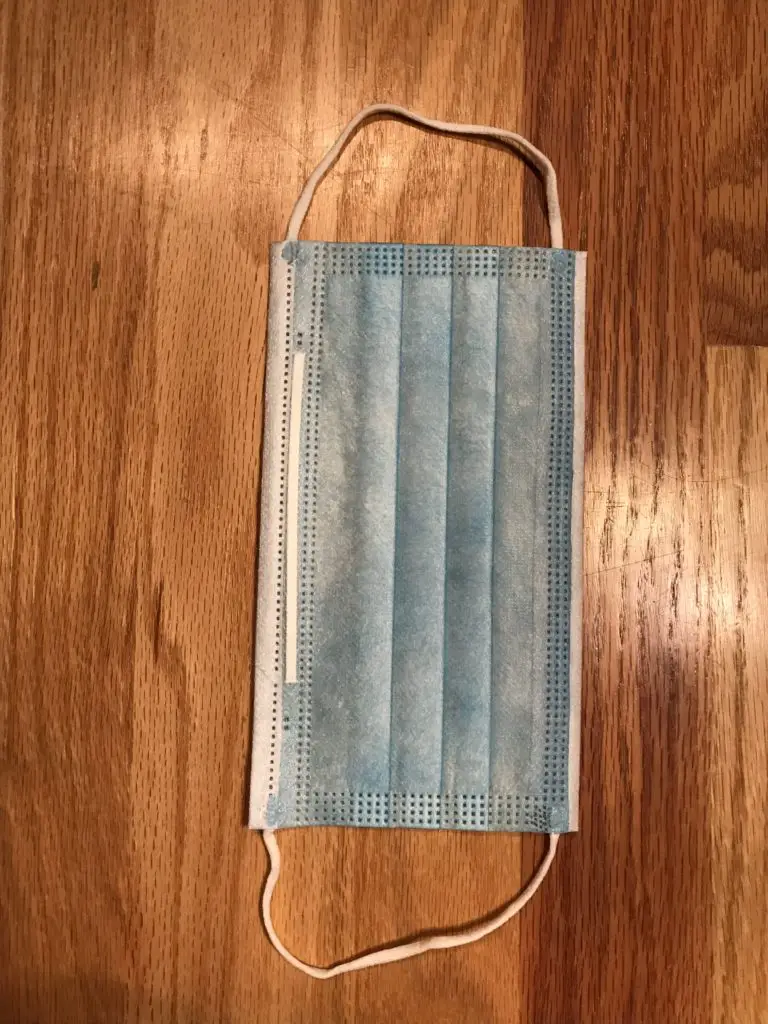 I have been using the InterMask Disposable Premium 3-Ply Face Masks by EcoparkSG. These are non-medical use 3 ply ear loop masks that come 50 pieces per pack. The features include:
Superior Filtration
Softer and Comfortable
Fluid Resistant (well that is good!)
Latex Free (allergic anyone?)
These cheap face masks are intended for use in infection control practices to minimize contamination caused by inhaled and exhaled microorganisms (COVID-19 virus). And to reduce the potential exposure of the wearer to blood and body fluids. The masks from this manufacturer are made in China.
More information about this product can be found on the EcoparkSG website. According to the companies website they have four decades of experience making masks and protective gear, and have now focused all manufacturing capacity on these efforts.
Ecoparksg Cheap Face Masks – Review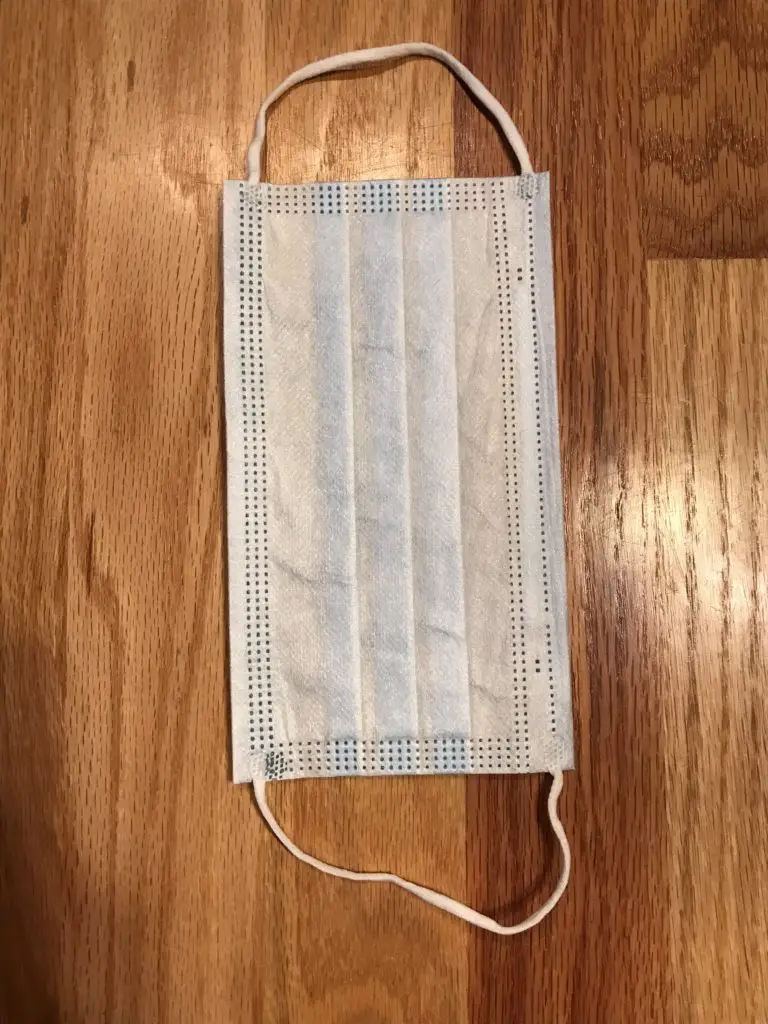 To be frank, these cheap face masks are just alright. The fact they come in a 50 pack is positive as you will need it. My biggest concern is the ear loop. A face mask is a product you will be regularly taking off and on throughout use. I continued to have issues with the ear strap popping off the mask when I went to put it on. At one point, I didn't have a second mask with me and had to staple the ear strap back to the mask. Not ideal.
As with any surgical type mask it can be problematic if you wear glasses. By pressing down on the section around your nose, you can bend the mask to mold it around your nose shape. This helps to avoid hot air fogging up your glasses as you exhale.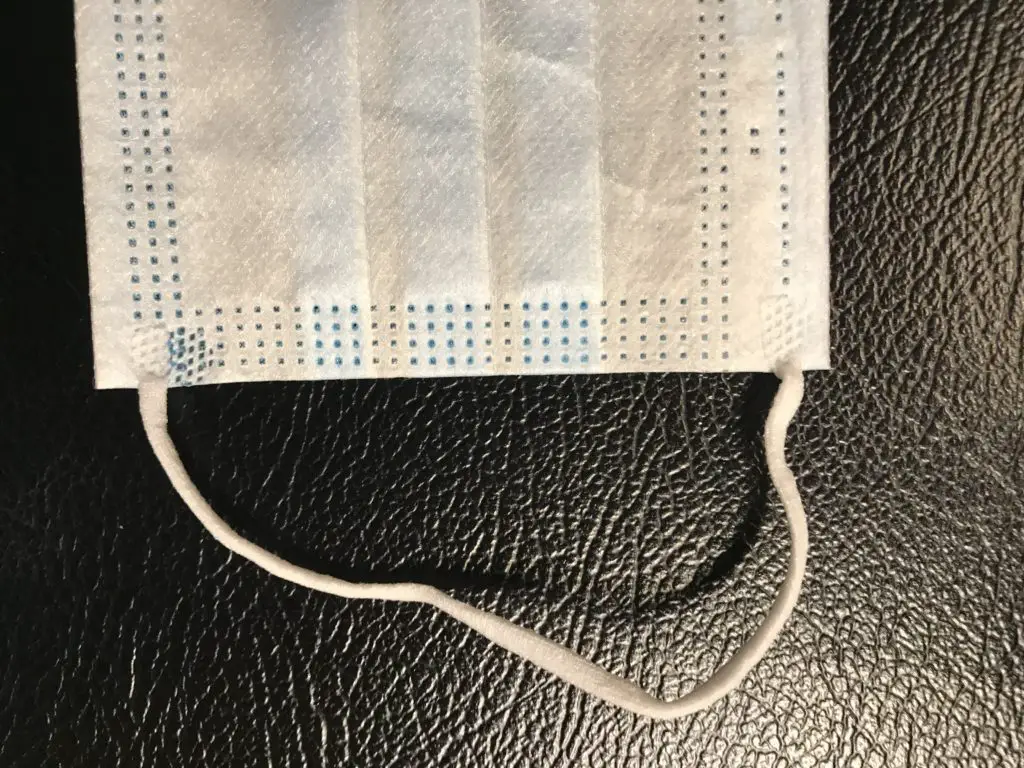 Washable Cheap Face Masks
Washable face masks and washable face coverings have a lot of potential. The Off Brand Guys prefers options that are sustainable economically and environmentally. The ability to buy a few reusable face masks and then wash them frequently makes a lot of sense financially. Though, my experience so far with the washable variety has been challenging. The positive is the material supporting the ear loops is much stronger with fabric face masks. But the fabric has a tendency to bunch or tighten up. This put more tension in the ear loops when the mask is applied. The result was I experienced soreness and pain behind my ears, after wearing the mask for an extended period. I gravitated back to the disposable variety.
Trump's Face Mask Opinion
On first search, it is hard to find a non-politicized answer as to why Mr. Trump prefers not to wear a face covering Does he not wear a face mask to project individualism and masculinity? Is it due to a deep seated disappointment in how organizations such as the World Health Organization (WHO) have handled the pandemic? Trump receives a lot of criticism for his view, which I do understand. I think it sets a poor example for uneducated folks who blindly follow his lead. At the same time, I think the leader of our country needs to project an image of confidence, security, and even invincibility to let the American public know that things will be okay, this is America.
Cheap Face Masks Amazon – Intermask 3 Ply
Disposable face masks and resuable face coverings are readily available on Amazon. But you do need to be vigilant about counterfeit products. This holds true for any COVID-19 related product including hand sanitizer, latex gloves, and other anti-viral products. These issues are much more common than you may think. During March Amazon had removed 530,000 offers and suspended 2,500 accounts because of coronavirus-related price gouging.
Made in USA Face Masks
In efforts to avoid counterfeit products and support USA manufacturing there are many made in the USA face covering products. Thompson Tee is currently offering masks for $5.99 with free shipping, with a minimum purchase of three masks. So go ahead and get one for everyone in the family! Click here to read more about Thompson Tee Sweat Proof undershirts. If you want to get a little bit more creative check out Etsy. There are numerous USA made face coverings available in a variety of fabrics and designs.
N95 Facemasks
The N95 is a filtering facepiece respirator (FFR). This is a type of respirator which removes particles from the air that are breathed through it. The worst of the counterfeiting was an Amazon seller that defrauded customers of $350,000 selling fake N95 face masks at ridiculous prices. The mask manufacturer 3M has since sued the seller over these concerns. Be vigilant out there!
Buy InterMask 3 Ply Face Mask