Equate Nicotine Gum: Quit Smoking And Save Money
Reading Time:
6
minutes
Quit Smoking
Quitting smoking will save you money both in the short term and long term. The first is obvious. Cigarettes are expensive, especially after all the taxes that have been tacked on due to regulation in the recent decades. The second set of costs comes from the long term health consequences. Lung cancer, emphysema, heart disease, asthma, COPD, etc. If you have not noticed, health care is not cheap these days. Quit smoking and save money with Equate nicotine gum.
Nicotine Cravings
It is extremely challenging to quit smoking cold turkey. Because of this there are many products on the market to help ease the nicotine cravings. There are prescription medications such as Chantix and Zyban. There are numerous brands of nicotine gum including Nicorette, Equate, Up & Up, Habitrol, Kirkland Signature Quit, Walgreens, among others. Then you have nicotine patches, inhalers, nasal sprays, and lozenges. In addition and while controversial, some also claim that vaping nicotine is less harmful than smoking cigarettes, and therefore another way to pursue smoking cessation.
Nicotine Gum Side Effects & Dangers
Nicotine gum comes in both 2mg and 4mg strengths. Read the directions on the packing carefully as the nicotine dosing depends on how many cigarettes you currently smoke. This type of gum is serious business. It does contain nicotine so you can become addicted to the gum as well. The logic is that at least this is less harmful than the consequences from smoking. A few of the side effects include increased blood pressure, dizziness, insomnia, irritability, loss of appetite, and an upset stomach. It is recommend that you consult with your doctor and take the process of quitting smoking seriously.
Nicotine Gum Price
The name brand Nicorette gum is expensive. But gum for smoking cessation really doesn't have to be. A 160 piece box of 2mg Nicorette goes for $49.77 currently on Amazon. That breaks down to $0.31 per piece. If you are a heavy smoker working to break the habit this could add up to a few dollars a day. The instructions on the Amazon post state that users are instructed to chew at least 9 pieces of Nicorette Gum for the first 6 weeks. Okay, so 9 multiplied by $0.31 puts us at $2.79 per day. The reality is many users end up needing to use the gum beyond an initial 6 week period. As it can take multiple attempts before someone finally quits the habit for good.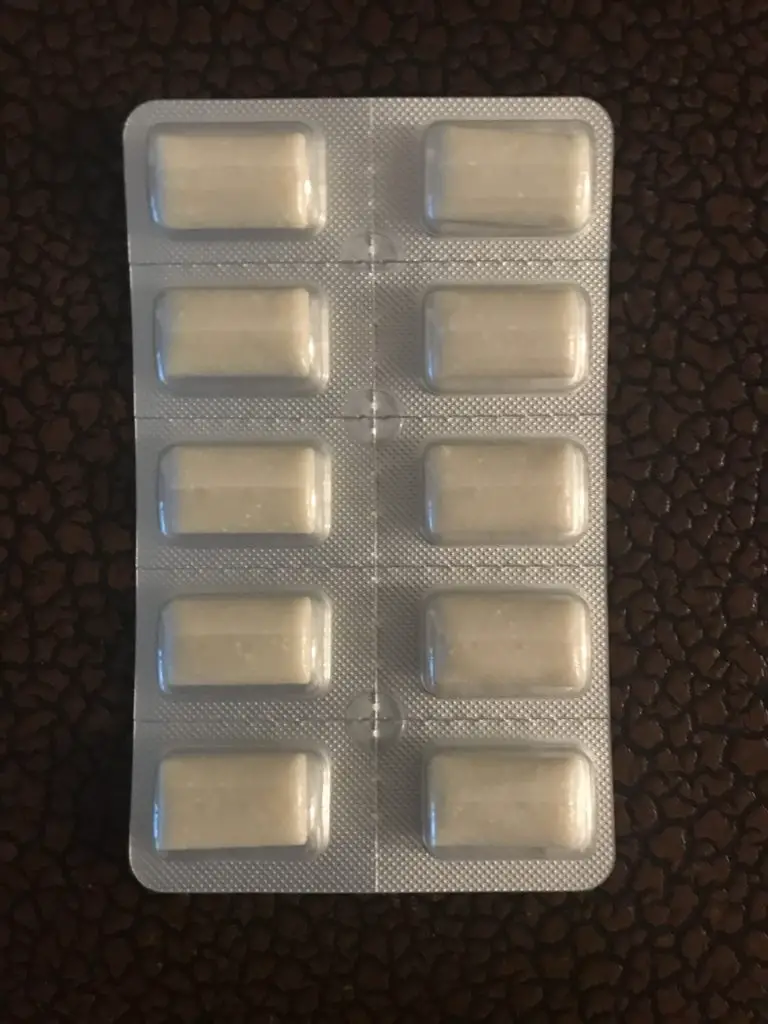 Nicotine Gum Reviews
I reviewed the cheapest nicotine gum options available, focusing on bulk size availability and price over anything else. Yes, there are coated versus unocoated options. Any maybe you prefer cool mint over the fruit flavor. But the purpose of this investigation was to simply find the best deal to help you quit smoking.
Equate Nicotine Gum Uncoated, Original Flavor, 2 mg, 170 count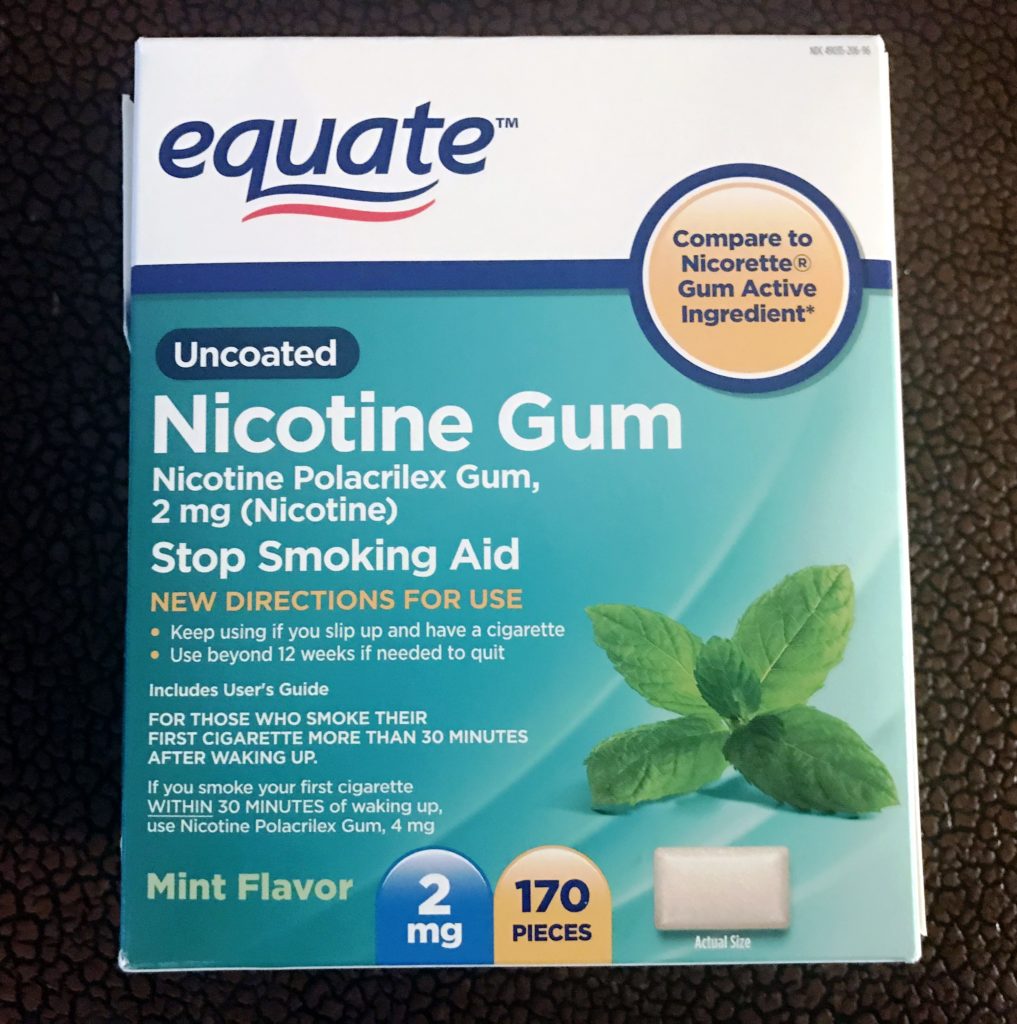 The Walmart variety is the Equate Uncoated Nicotine Gum. The largest pack of 170 pieces of gum goes for $32.98. That works out to $0.19 per piece. I know what you are thinking. Who cares that is only a $0.12 difference with Nicorette? But percentage wise this is huge! Let's be realistic there will most likely be a few failed attempts before you are finally able to quit. Over the course of the many failed attempts, the cost will really add up. Another great thing thing about this option is the convenience. If you run out, a Walmart is always nearby and you can be confident the price will be reasonable.
Habitrol Nicotine Gum 2mg Fruit BULK 384 pieces
Habitrol 2mg Nicotine Gum made by Fertin Pharmaceuticals in Denmark costs $64 on Amazon for 384 pieces. This breaks down to under $0.17 per piece. A better price than Walmart! How is the quality?
Some of the main ingredients include:
Nicotine 2mg
Eucalyptus oil
Peppermint oil
Chewing gum base
Calcium carbonate
Carnauba wax
All pretty standard for a nicotine gum product. The packing is easy to open and the taste and texture is good, similar to the Walmart variety. The Nicorette name brand flavor may have a slight edge, as Habitrol does lose it's flavor relatively quickly, but this is true of most gums. One complaint with Equate and other gum products is the difficultly in getting the gum out of the blister packs. Most likely this is done for safety. Habitrol offers punch out blister packs for a more seamless experience in getting the gum out. Also, users appreciate that the packaging does not look like other gum. Because of this no one would accidentally mix it up. An indirect benefit of off brand packaging.
Kirkland Signature Quit Smoking Gum, 2 mg, 380 Count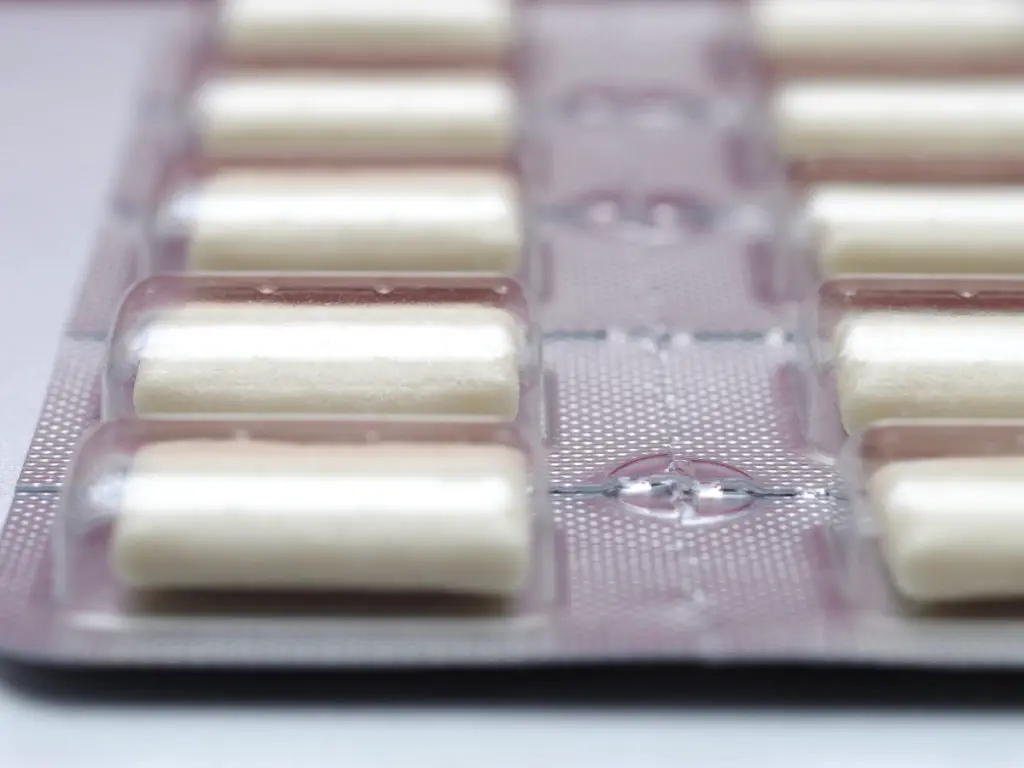 Any Costco members out there? You can hunt down 380 pieces of Kirkland Signature Quit Smoking Nicotine gum for $56.99. That breaks down to $0.15 per piece. Even better than Walmart! You gotta love the name of some store brands products. They decided to call it "Quit Smoking". It is hard to imagine that it took a lot of marketing dollars to come up with this branding. Passing along all those savings directly to you!
Amazon Basic Care Nicotine Polacrilex Gum, Mint Flavor, 4 mg, 220 Count
Have you heard about the Amazon Basic product line? I am most familiar with Amazon Basic products when I am trying to purchase a cord or other cheap electronic item online. The lowest cost option always seems to be the Amazon Basic version. Well now, Amazon has recently launched an exclusive line of sixty Perrigo OTC (over the counter) health products to compete with Walgreens and the like. Amazon's involvement in the health care space will likely only increase. The largest package comes with 220 pieces of gum for $37.99, breaking down to about $0.17 per piece of gum. The reviews are consistently critical of the taste in comparison the name brand product, but to be fair this is a point of a debate on mostly all of the nicotine gum products. In general, those that care a lot about the taste prefer the coated gum varieties.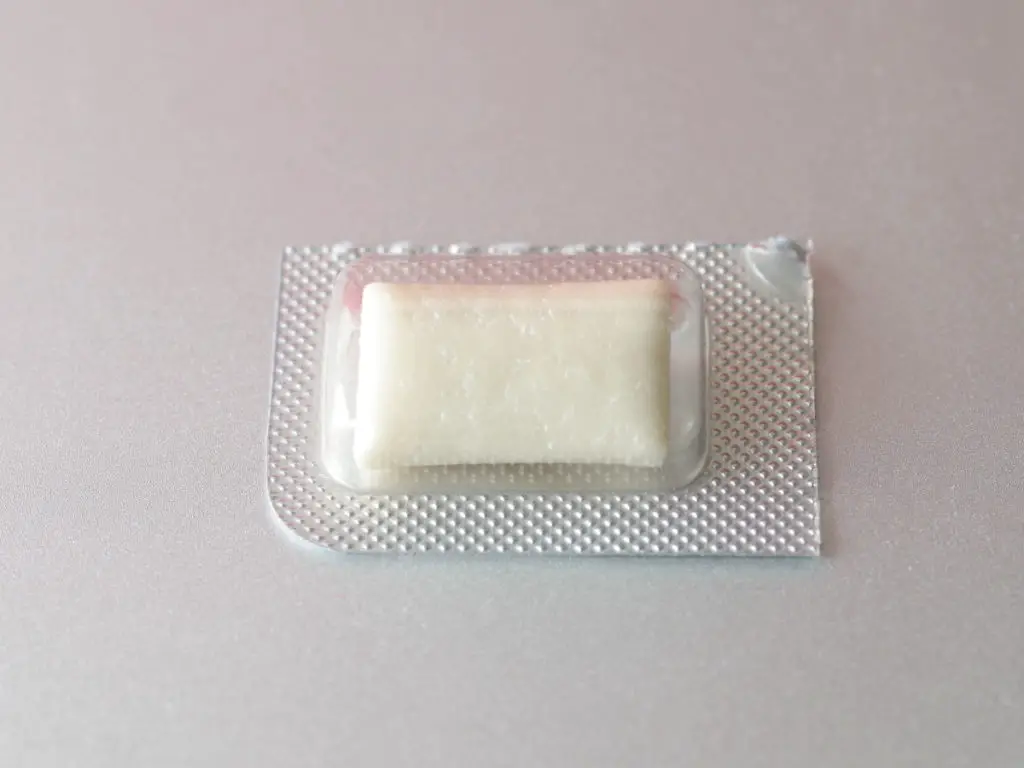 Lucy
Lucy is a new entrant to the gum category. It is a Silicon Valley startup that is focused on an online subscription model. The idea is the gum is regularly shipped to your home every month so you don't have to worry about running to the convenience store in the middle of the night when you are out. The marketing is slick and cool and looks aimed at a younger, hip crowd. The flavors offered include wintergreen, pomegranate, and cinnamon. To get started it is $5 for a 30 piece sample pack. Then moving forward it is $35 monthly for 90 pieces. This ends up at about $0.38 per piece. At least shipping is free. Not the best deal from an Off Brand Guy perspective, but at least they are making it cool to quit smoking.
Target Brand – Up & Up Nicotine Gum
First off, the price. You can get a 310 count box for $55.99. That comes out to $0.18 per piece, which is not bad. If you prefer Target over Walmart for your regular shopping trips this may be most convenient option. Target also offers the coated nicotine gum variety in a mint and fruit chill flavor. Personally, I find it funny that most of these brands offer a fruit flavor. Nicotine and fruit is not something I envision going to together. The whole mint or menthol things makes a lot of more sense.
GoodSense Nicotine Gum Mint Flavor, 110 count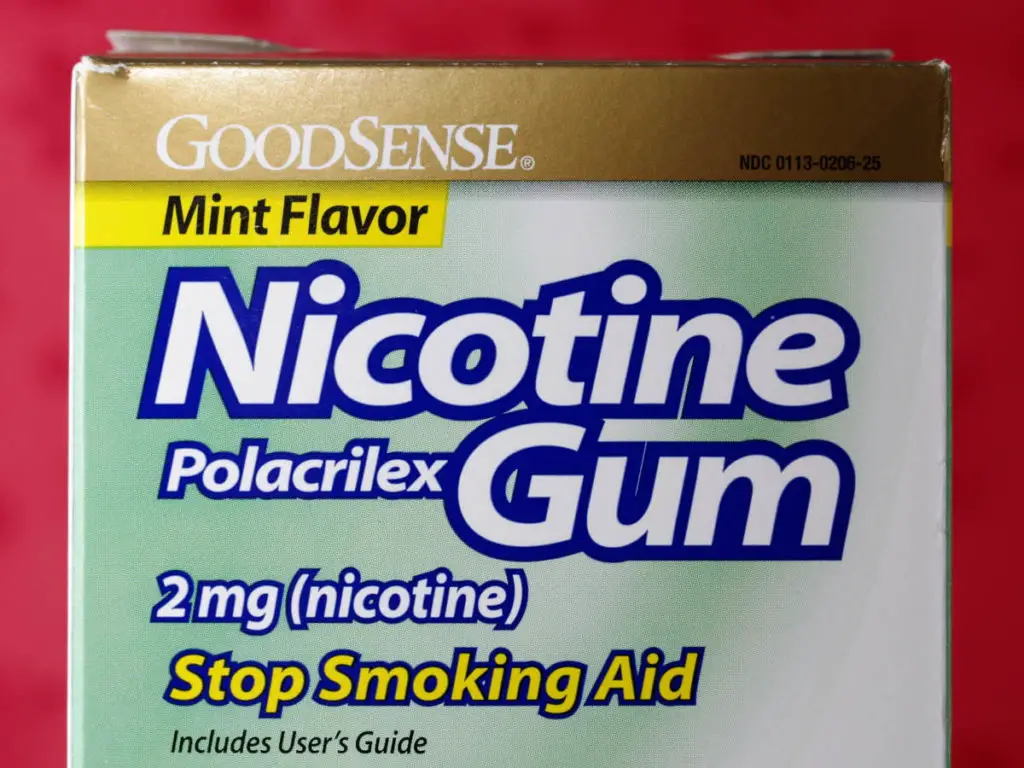 Available on Amazon, this is sometimes the cheapest gum available. And regardless of the price it's hard to argue with the convenience of shopping online, especially for items that are often behind the counter. With a mild minty flavor and the characteristic nicotine tingle, I find this to be basically equivalent to the Equate brand. I suppose there's nothing special about this one but it's a solid option that is affordable, making it the perfect off brand nicotine gum!
If you like this review, check out my article on how to get a good deal on caffeine tablets.