Nice n Clean Wipes – Effective And Affordable Glasses Wipes
As you may know, I typically clean my glasses with Equate Lens Cleaner Spray from Walmart. But there is something so easy about using pre-moistened individually wrapped wipes. Especially when my eyeglasses get really gritty and dirty. If I use eyeglass lens cleaner spray and then use a microfiber cloth, the gunk will get all over the microfiber cloth. If the microfiber cloth isn't cleaned properly, then it will smear my glasses the next time they are cleaned. This is why I always carry some pre-packaged Nice n Clean wipes with my glasses.
Nice n Clean Lens Wipes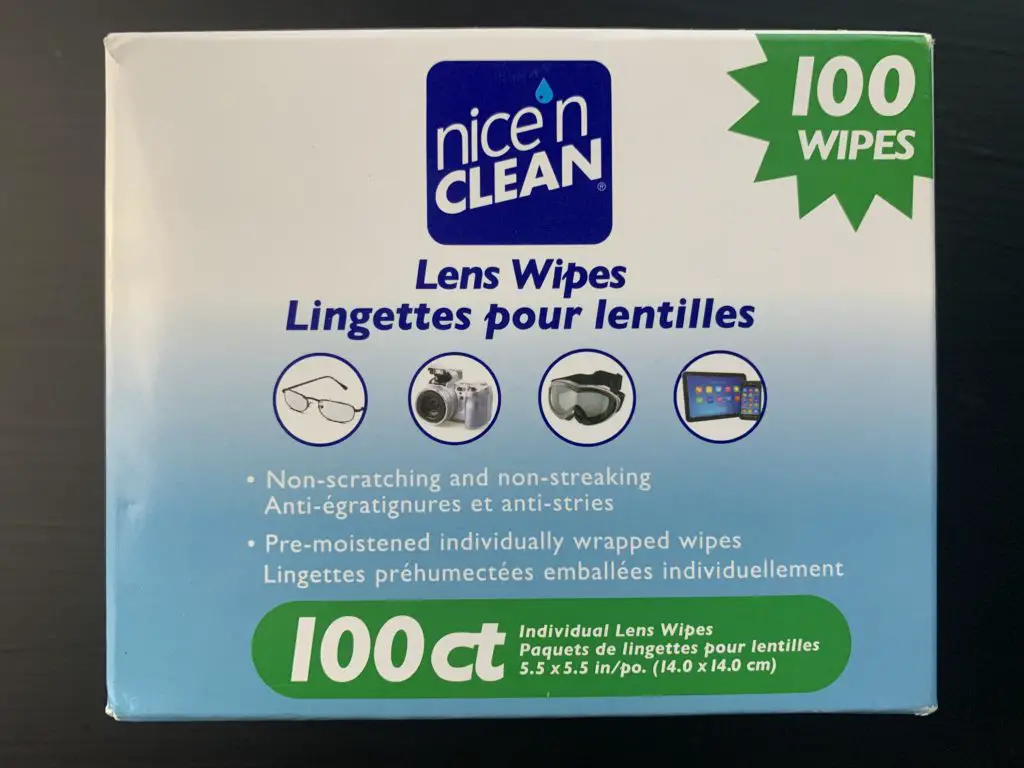 These lens cleaning wipes are described on the packaging as non-abrasive cloths that safely wipe eye glasses, camera lenses, googles and touch screen devices. They meet all the basic criteria for a lens wipe:
Safe on anti-reflective coatings
Anti-fog
Non-scratching and non-streaking
Directions – Nice n Clean Lens Cleaning Wipes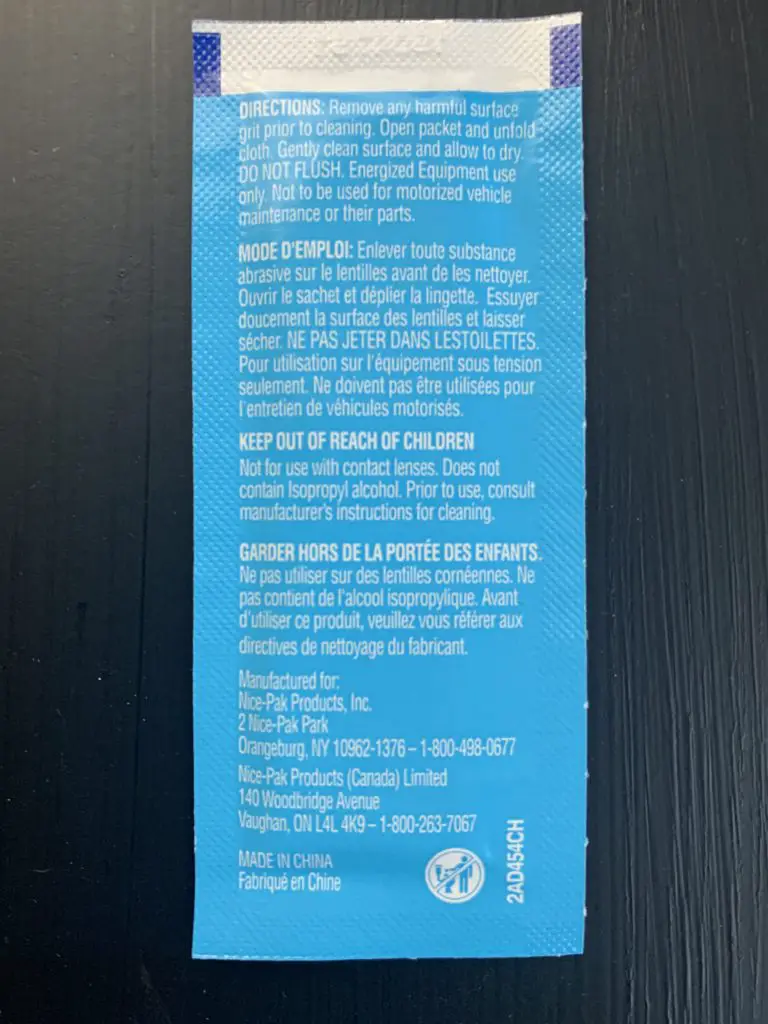 Do not get these confused with some baby wipe products. These are not flushable.
The eyeglass wipes contain ethanol. These means they are potentially flammable and you need to avoid contact with your eyes.
Use the wipe to dry the surface of the item and then allow time for the surface to dry.
My Experience With Glasses Cleaning Wipes
I am very particular about having clean glasses. So I have perfected the process, that I personally believe brings the best results. For standard cleaning, I still use lens cleaner spray and a microfiber cloth. When my glasses get really dirty or have sticky or unusual residue I gravitate towards lens wipes for glasses. While the directions indicate to let the moisture dry, my technique is slightly different. I use the wipe to thoroughly clean the glasses and even the sides of the frames. Then I use a clean microfiber cloth to wipe down the eyeglass lenses. I am not a big fan of letting the residue from the wipe dry on the lens. Not that is will cause any problems. But I have seen the residual moisture lead to streaking. The key to this is using a clean microfiber cloth.
Nice n Clean Electronic Wipes
It is helpful to remember that Nice n Clean wipes can be used for electronic and touch screen devices. I prefer to use a compressed air duster for most larger electronics, but there are definitely times when a wipe comes in handy. In the current environment, it makes a lot of sense to be wiping down your smart phone screen regularly, and these wipes are safe way to do so.
Cleaning Glasses Cloth
As I noted an eyeglass cleaning cloth is an important part of my process. This is your regular mini or small microfiber cloth that comes includes with most eyeglass accessories. The important thing is keeping it clean. I know people that use the same cloth day after day, year after year, and then wonder why their glasses are never clean.
How To Clean Glasses Cloth
Did you know you can wash eyeglass microfiber clothes in the laundry machine? I wait until I have a bunch of them and then put them in a delicates bag. I wash these separably from any other items. I select the cold or warm water setting (Not hot!). I choose not to use detergent because I do not want residual laundry detergent residue remaining on the microfiber cloth. I then let these air dry after the washing cycle is completed.
Cost Of Glasses Wipes
You can find Nice n Clean wipes at Walmart, Target, and Amazon. A box of 100 individual packets costs $4.99. This breaks down to $0.05 cents per individually wrapped wipe. Not a bad deal!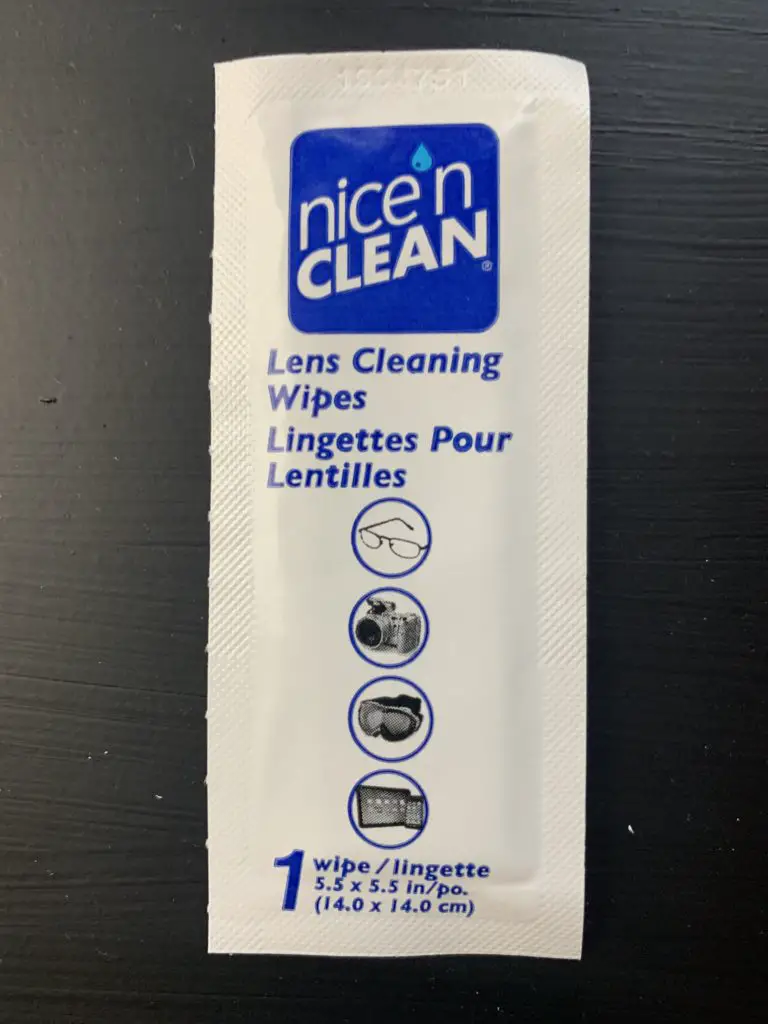 Buy Pre Moistened Lens Wipes