Equate Lens Cleaner Spray At Walmart
Lens Cleaner Spray Ingredients
| | | |
| --- | --- | --- |
| | Equate Lens Cleaner Ingredients | Koala Kleaner Ingredients |
| Size | 8oz – $0.36 per oz | 8oz x2 – $0.78 per oz |
| Safe For Anti-Reflective Coatings | Yes | Yes |
| Container Style | Spray bottle | Spray bottle |
| Manufactured | China | USA |
| Ingredient Info | Alcohol-free AR formula | No ammonia or alcohol |
| Value Adds | None | 2 microfiber clothes |
| UPC | 681131241922  | 767644986137 |
Off Brand – Walmart's Equate Lens Cleaner Spray Review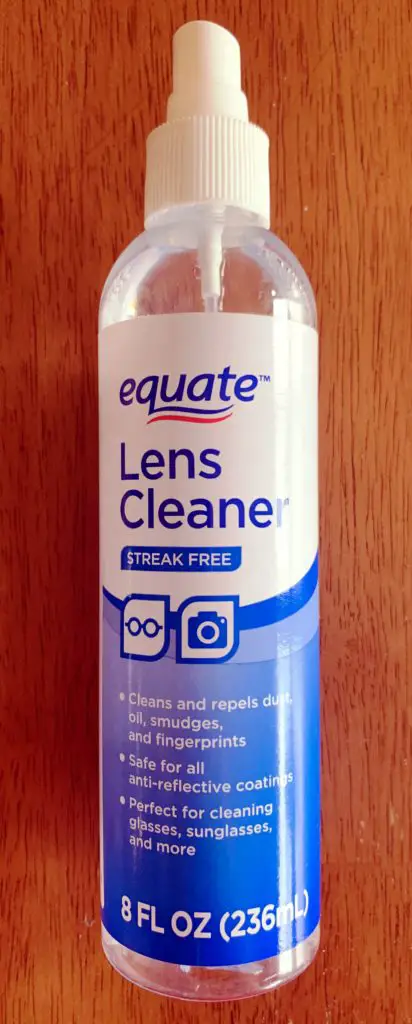 Eyeglass lens cleaner spray is one of those randomly over priced items. And the single use lens cleaner wipes are even more. In any grocery store or pharmacy you will typically find little 2oz bottles that can cost $3-4. This is much more than the Equate Lens Cleaner 8oz bottle, which is a steal at $2.88.
What even makes lens cleaner spray such a specialty item anyways? The key to eyeglass cleaner is getting a formula this is streak free and safe to use on anti-reflective coating. As you probably pay extra for anti-reflective coating on your glasses (even if you don't know it), and you do not want to use a cleaner that removes this coating.
Buy Eyeglass Cleaner Spray
Walmart's Equate Eyeglass Cleaner meets both these requirements and is safe for anti-reflective coatings on both glasses and sunglasses. Strangely it does not list any active ingredients on the bottle, but you can find this online. Eye glass cleaner is typically a mild detergent. I have personally been using it the last year with great success. It does have a strong odor when freshly applied, but this does subside after a few minutes.
As described by the Walmart website, the Equate Streak Free Lens Cleaner is the perfect product for ridding your glasses of smudges, dirt, and fingerprints. The streak-free solution is safe for all anti-reflective coatings, and you can expect to see clearly within moments of use. Simply spray the alcohol-free AR formula onto your eyeglass lenses and wipe dry with a soft cloth.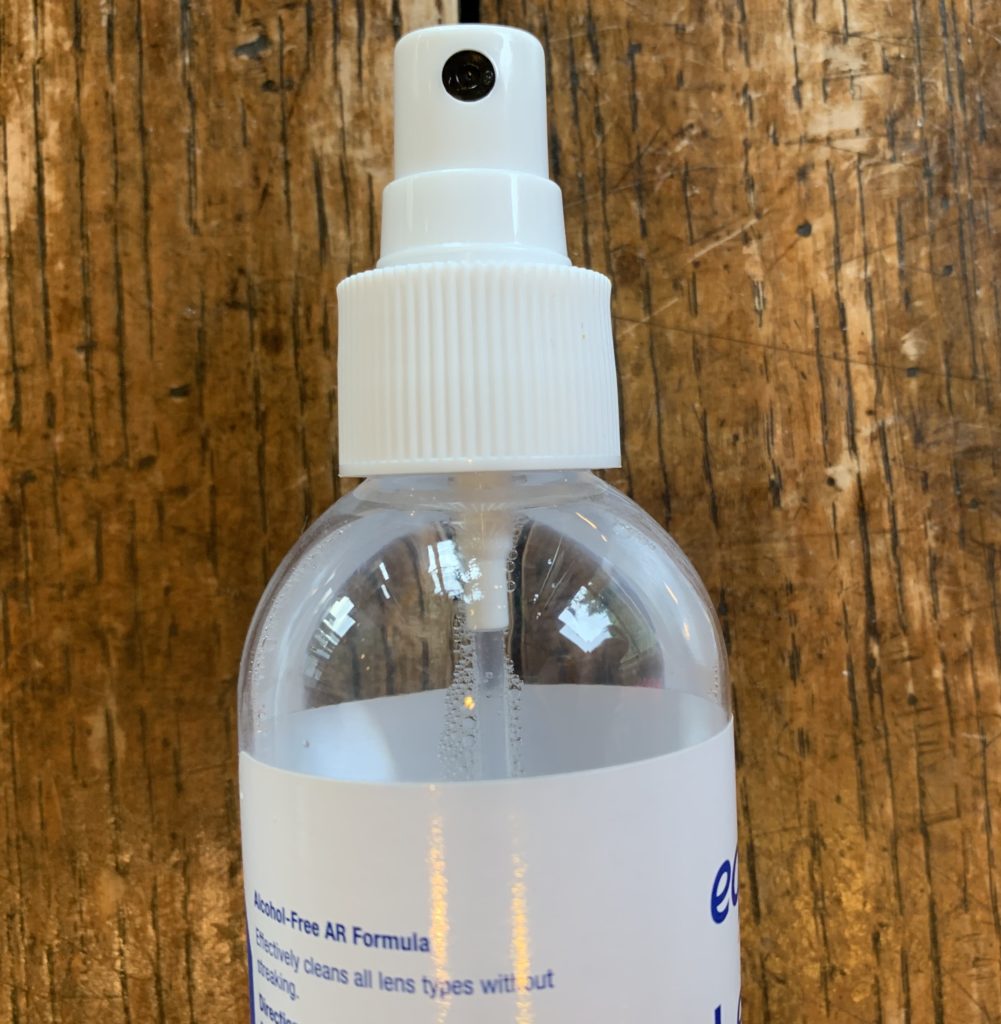 Name Brand – Koala Kleaner Review
I compared the Equate Lens Cleaner to the Koala Kleaner which has 5000+ reviews on Amazon. The Koala Eyeglass cleaner comes to $12.49 for two 8oz bottles, which breaks down to $6.25 per bottle. This is twice the cost of the Equate version. So is it worth it?
Koala Kleaner is made in America, does not include alcohol and ammonia (which can remove the anti-reflective coatings), and is backed for life. The $12.49 includes two premium microfiber cloths which are stated to have "magical powers". If I am going to be honest, it is marketed beautifully, giving any consumer confidence to use it on high-end, expensive glasses. The listing even has a diagram breaking down the science of the their specialty microfiber cloth.
But in my opinion at a certain point, eyeglass cleaner is eyeglass cleaner. The only downside of the Equate product was the strong smell, and reviewers state the same thing for the Koala product.
Verdict: Walmart's Equate Eyeglass Cleaner – Just as Good
*Editors Note: In 2018 there was a recall for the Equate Lens Cleaner. The recall was for a mislabeling on an Equate Contact Lens Solution product, not the eyeglass cleaner.