Walmart Face Masks Review and Teardown – 3 Ply Face Mask
Now that disposable face masks are an essential part of my everyday carry, I've taken a new interest in finding masks that are affordable, effective, and in stock. This has proven to be a challenge: Masks seem to go out of stock just as fast as they appear! And with today's dynamic markets I've had to look beyond my normal sources and trusted brand names. As the Internet's leading expert on off brand products and cheap stuff, I'd like to share what I've learned on Walmart face masks.
SKU# 581590534 – No Name Walmart 3 Ply Face Mask
I found this product on walmart.com, priced at $17.94 for a box of 25 masks. That's 71.4 cents per mask — a decent price for earloop masks in July 2020!
So-called "earloop" masks have elastic bands that go around the ears to hold the mask on to your face. Earloop masks are quick and easy to put on and take off, making them ideal for casual use. The elastic stretches to fit almost anyone. Younger people and those will small faces can cross the loops for a perfect fit.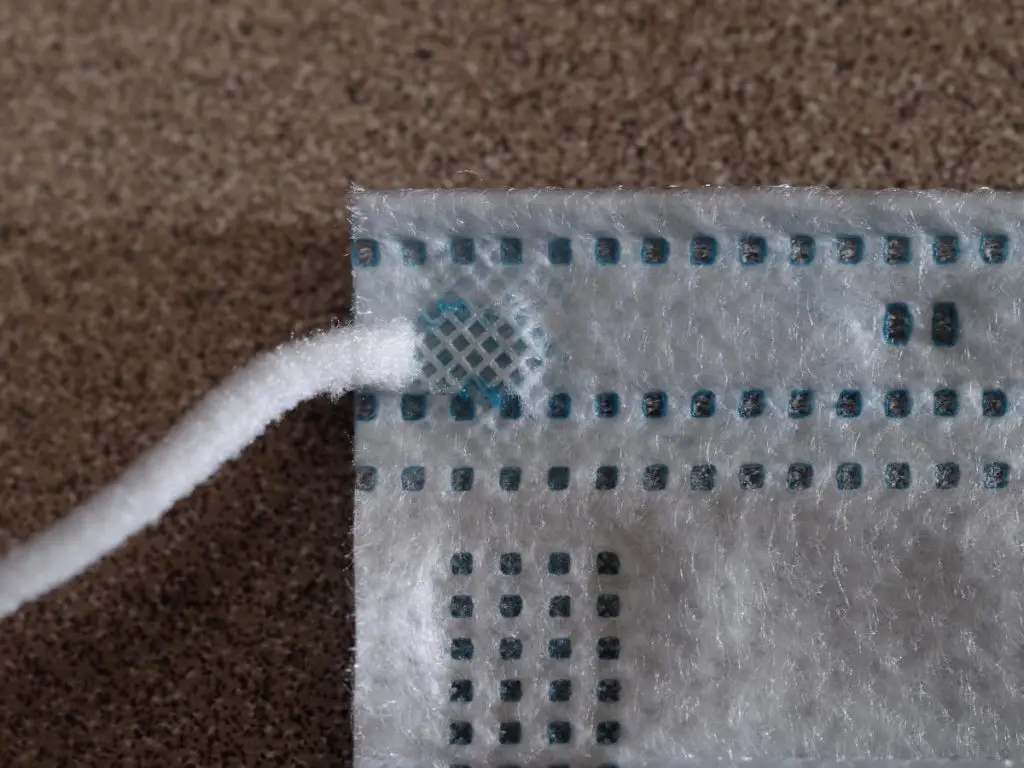 I'm happy to report that the earloops on these masks are of good quality. They are comfortable, stretchy, and cut to the right length for a good fit. Even after several days of re-use, they haven't noticeably lost their elasticity. I would rate them as "better than average", which is great for a 71.4 cent mask!
Pleated Face Masks – Protective Products
The pleats, or folds, in a surgical mask are what allow the rectangular piece of cloth to conform to the non-rectangular human face. I've been described as a "blockhead" before, but I still prefer pleats in my face masks.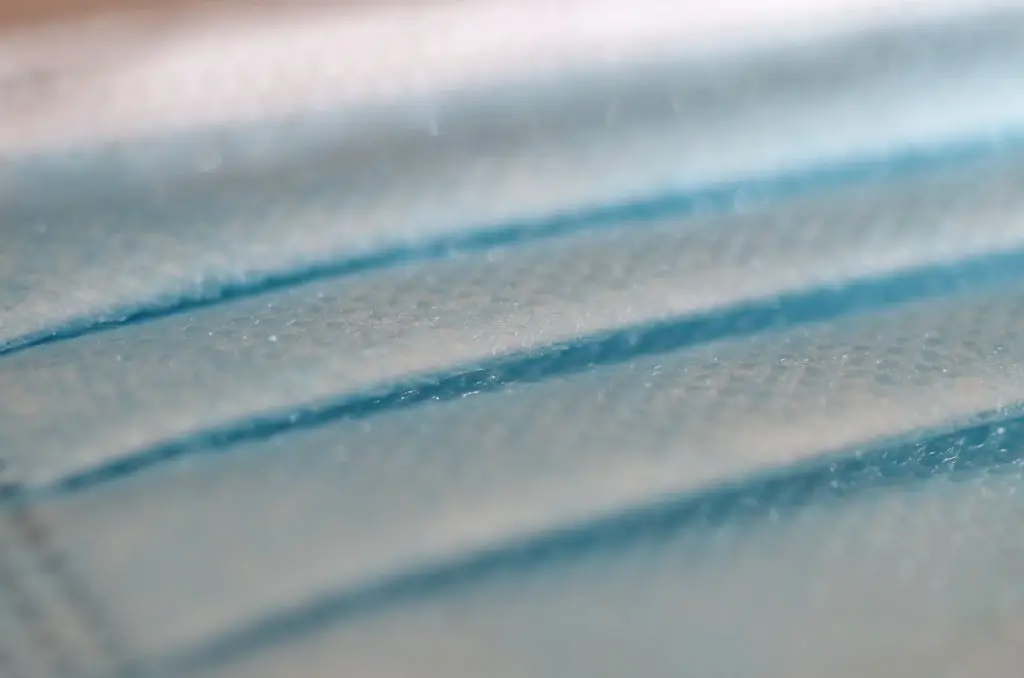 These masks have three pleats, which is typical for masks in this price range. I had no problems fitting these over my mouth and nose. The spot welded hems around the outer edges hold the mask in the right shape while the pleats do their job.
Always Get Masks With a Nose Wire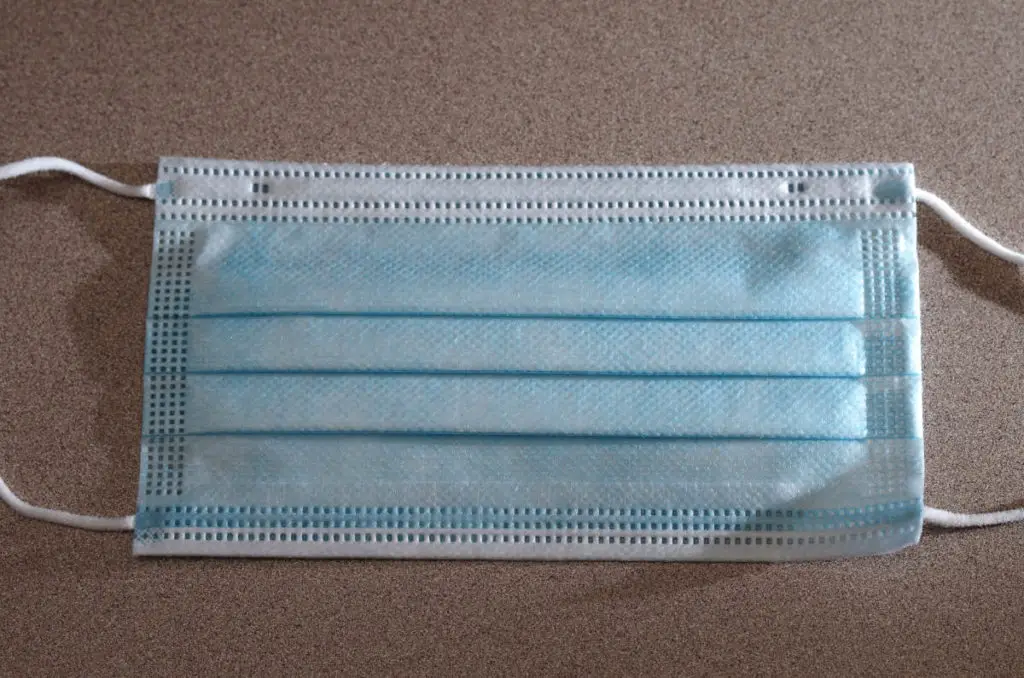 The nose wire is the secret to a mask that fits tight without fogging up your glasses. These walmart.com masks do contain an embedded nose wire, just barely visible in the pictures. I struggled a bit with the nose wire in these masks. It's not quite as long as the wires in my other cheap masks. After some experimentation, I was able to find the "sweet spot" that didn't fog up my glasses.
Walmart Face Masks Teardown – Disposable Face Mask
One big concern about cheap face masks is the quality of their construction. Industry standard face masks are constructed from three layers of melt-blown (also called "nonwoven") polypropylene, a type of plastic cloth. These layers of filter material let air pass through and are said to stop the invisible droplets that contain viruses and germs.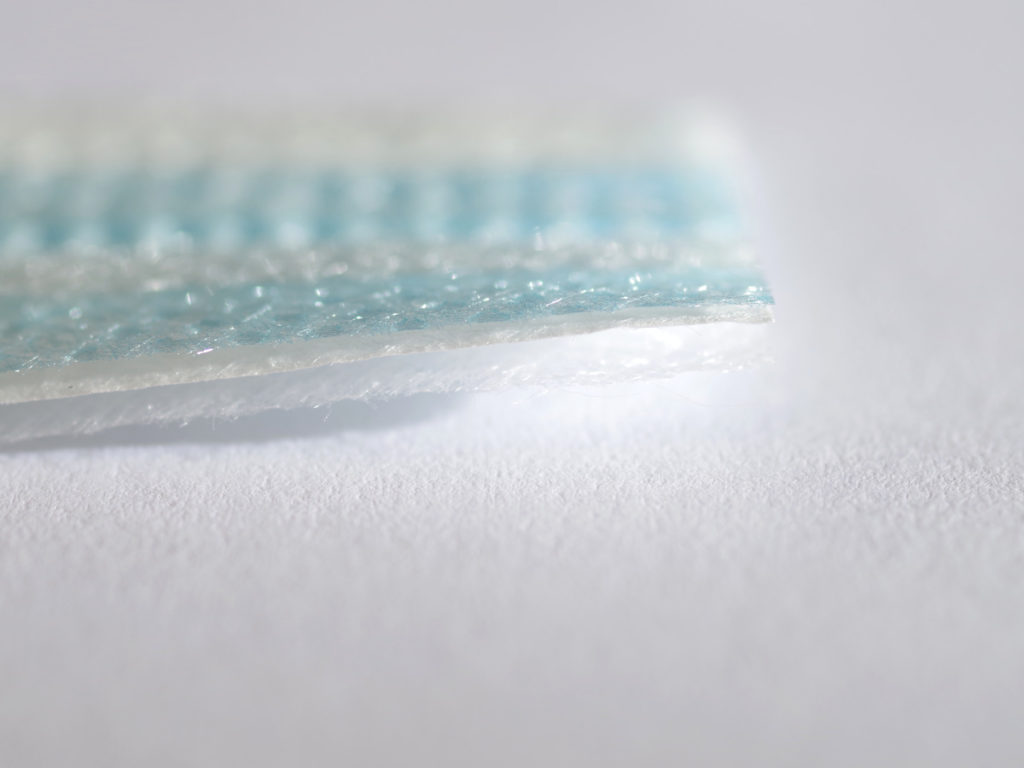 I'm a "trust but verify" type of guy so I took some scissors to a face mask to count the layers. I'm happy to report that these are indeed made of 3 plies of nonwoven plastic fabric! It's nice to know that I got my money's worth.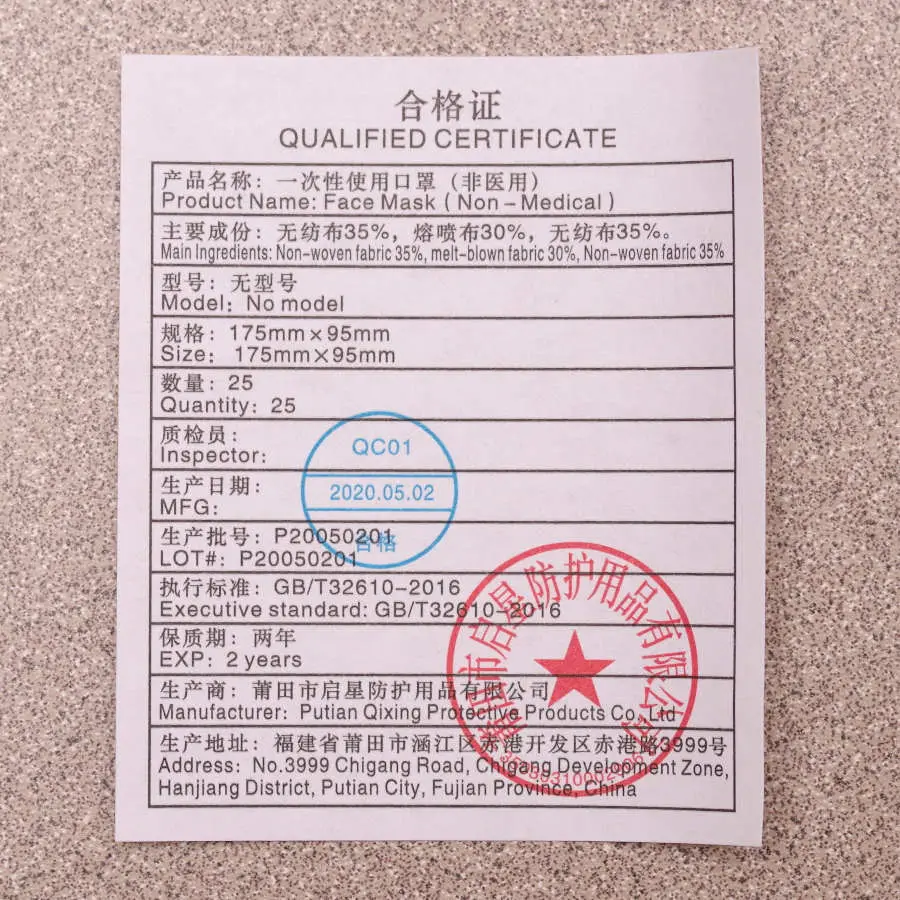 I was surprised to find this "qualified certificate" in the bottom of each box. Emblazoned with a red star and covered in Chinese characters, this certificate seems to indicate that the masks were manufactured by "Putian Qixing Protective Products Co. Ltd" and conform to the "GB/T32610-2016" standard. Please use common sense when mask shopping: I would not use these in any type of high-risk situation without a robust supply chain in place.
Is The 3-Ply Earloop Mask Walmart Worth It For Casual Use?
Yes, absolutely! Readily available and priced right, these masks are perfect to keep around the house, car, or place of work. Even if you prefer fancier washable masks, these are perfect to give away to others who might have had a harder time finding masks in stock. I wear one every day and keep a box on my desk for my clients, too.