Best Breakfast Sandwich With Trader Joe's Breakfast Items
Everyone has that special meal they make when guests visit. For me, I run to the store and grab Trader Joe's breakfast items to make the best breakfast sandwich on the planet. Who doesn't like a fried egg with cheese bagel sandwich? The funny thing is I had this sandwich for the first time while visiting Cambodia. Not with Trader Joe's ingredients of course, but a similar recipe. The key is the sharp cheddar cheese in addition to the cream cheese. Along with apple smoked bacon, these sandwiches practically melt in your mouth. Each bite is a rich, mouth watering experience. But you gotta be careful and limit yourself to just one.
Does Trader Joe's Have Breakfast Sandwiches?
Trader Joe's has the perfect ingredients to make one of the best breakfast sandwiches around.
Everything Bagel Breakfast Sandwich – The Best Breakfast Sandwich!
Cook up over-medium fried eggs
Cook the apple smoked bacon and remove the extra grease with a paper towel
Cut up thick slices of sharp cheddar cheese
Toast everything bagels and apply cream cheese
Apply the sharp cheddar cheese while the bagel is hot
Next, add the fried egg and bacon to bagel
Put the sandwich together and enjoy!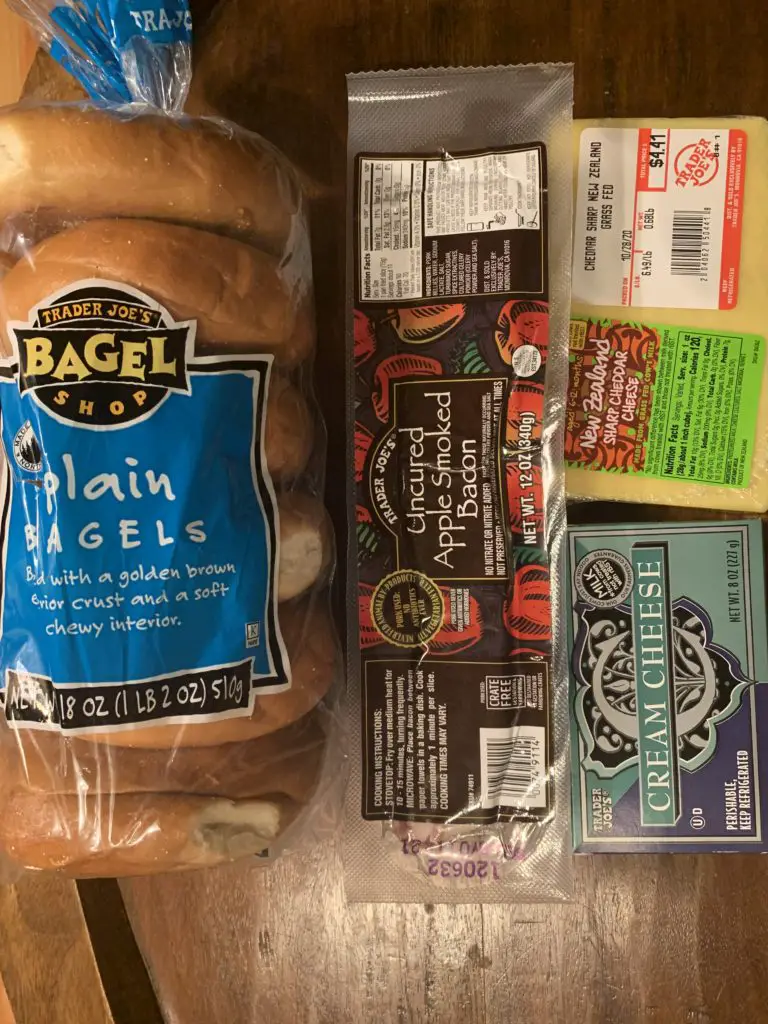 Easy Trader Joe's Meals: Bacon Egg And Cheese Sandwich
Loyal Off Brand Guy viewers know that I rave about Trader Joe's Vodka Of The Gods, which in my opinion is clearly the the best cheap vodka. But this isn't the only amazing item at Trader Joe's. My favorite thing about Trader Joe's is the unique and quality ingredients ready made for easy to prepare meals. I have a couple of simple ingredients I grab for gyros, orange chicken, and the list goes on. In the case of the best Trader Joe's breakfast items I pick up Everything Bagels, Trader Joe's Cream Cheese, Trader Joe's Uncured Bacon, Trader Joe's Cheddar Cheese (New Zealand Sharp Cheddar), and some eggs. Ideally the farm fresh variety, but even the cheap ones will do.
Trader Joe's Breakfast Sandwich With Everything Bagels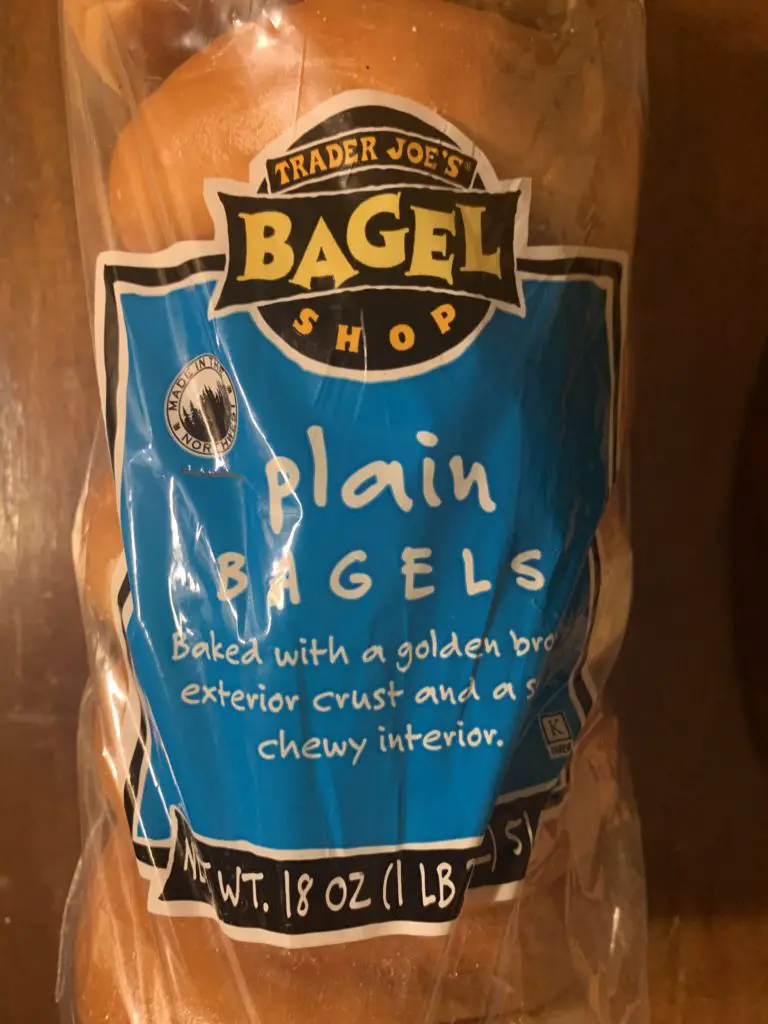 It is all about the Everything Bagels. You can imagine my disappointment on my last grocery trip when I saw the shelves cleared with the everything variety no where to be found. This time around I had to settle for the Trader Joe's Plain Bagels. While the sandwich was still delicious, the seasoning from the Everything Bagels gives the recipe an extra kick.
Trader Joe's Cream Cheese
There is really nothing special about the boxed Trader Joe's Cream Cheese. I think technically boxed cream cheese is meant for recipes and the kind in containers is meant to spread. But ounce to ounce the boxed packaging in cheaper. I guess the container is considered a premium item. As someone tight with the nickel, I get the boxed packaging and deal with the inconvenience.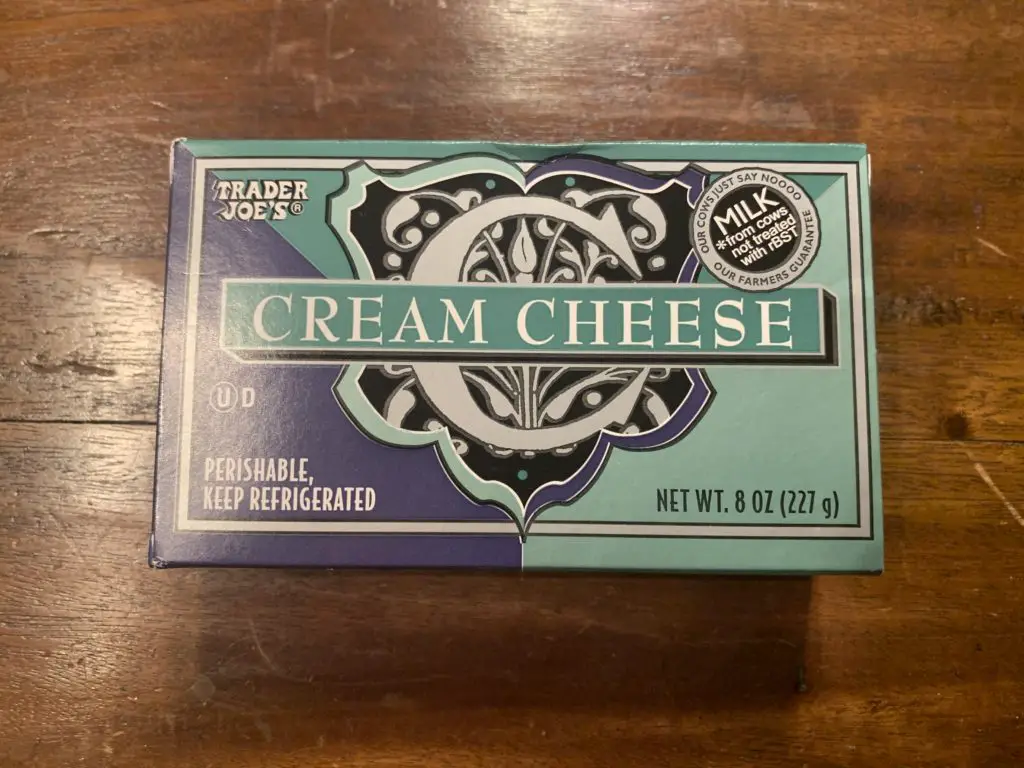 Trader Joe's Uncured Apple Smoked Bacon
In terms of Trader Joe's Breakfast Items, there are many solid bacon products. Through trial and error I have tested them all for my special "Best Breakfast Sandwich" recipe. The Uncured Apple Smoked Bacon is by far the best. The juice from the "Apple Smoked" flavor gives the sandwich an extra edge.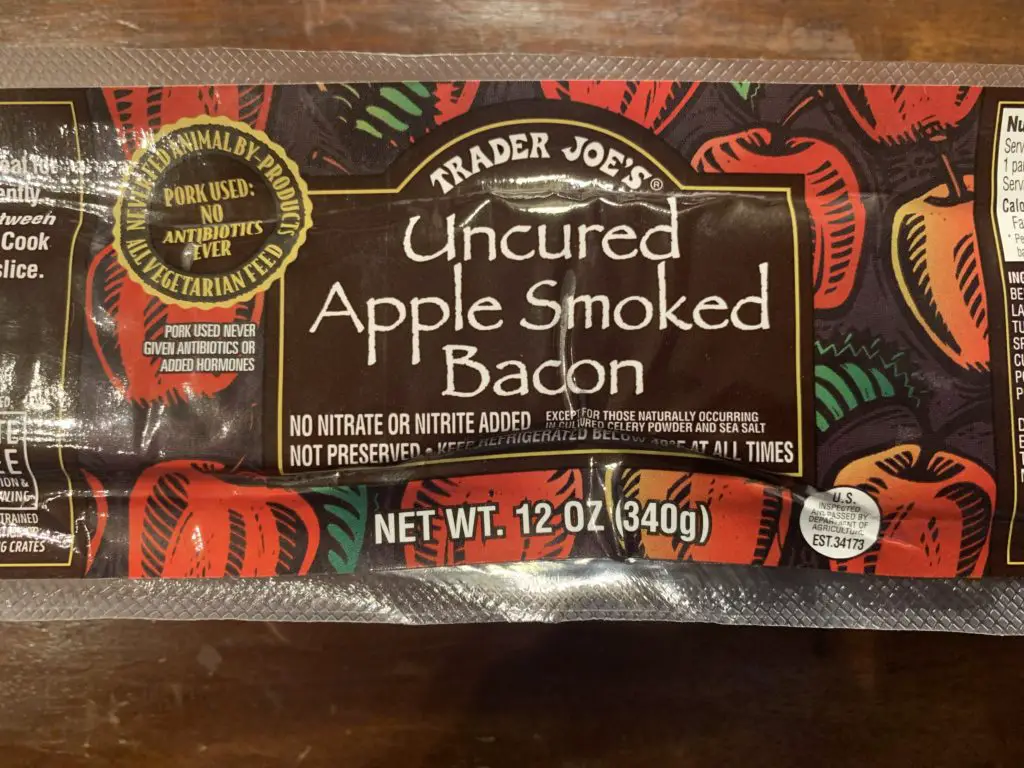 Trader Joe's New Zealand Cheddar Cheese: Best Cheese For Breakfast Sandwich
The New Zealand Sharp Cheddar cheese makes all the difference. I can not say enough about the sharpness. It gives the sandwich an overall much different taste than if you used a boring orange, medium cheddar. I cut up slick slices and make sure the cheese has time to fully melt into the bagel and cream cheese. While the Off Brand Guy is known to cut corners to save a few bucks, grass feed sharp cheddar cheese is not one of those items. Plus $6.49 per pound is not a horrible price for premium cheese.
If you are serious about sharp cheddar cheese, check out my article on Tillamook Extra Sharp Cheddar vs. Kroger Cheese.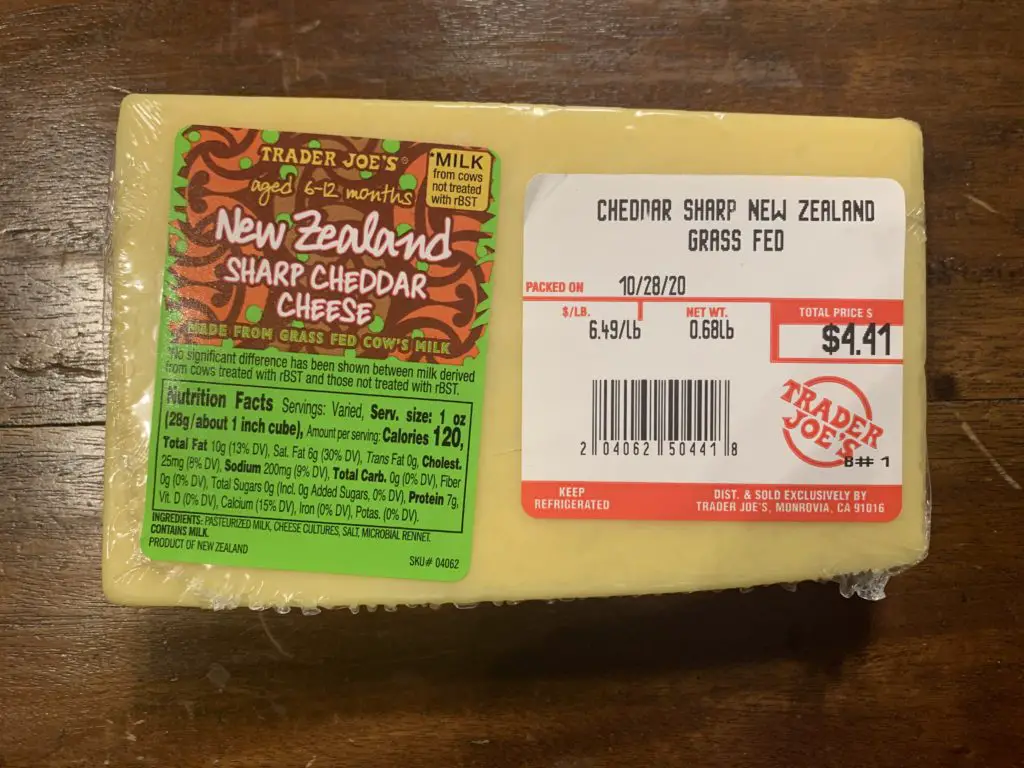 Trader Joe's Breakfast Items – Trader Joe's Eggs Price
I have yet to say much about the eggs. In a perfect world you can purchase the Organic Extra Large Brown Eggs with 400mg of Omega 3 per 2 eggs. And you know what, these may be worth the premium price. But eggs is one item I typically scale back on. I get the standard large AA eggs for somewhere around $2 per carton. In general, Trader Joe's does not have the best pricing on eggs. But it is close enough if you are already there shopping for other items.
Trader Joe's Breakfast Recipes – Nutrition Facts For The Best Breakfast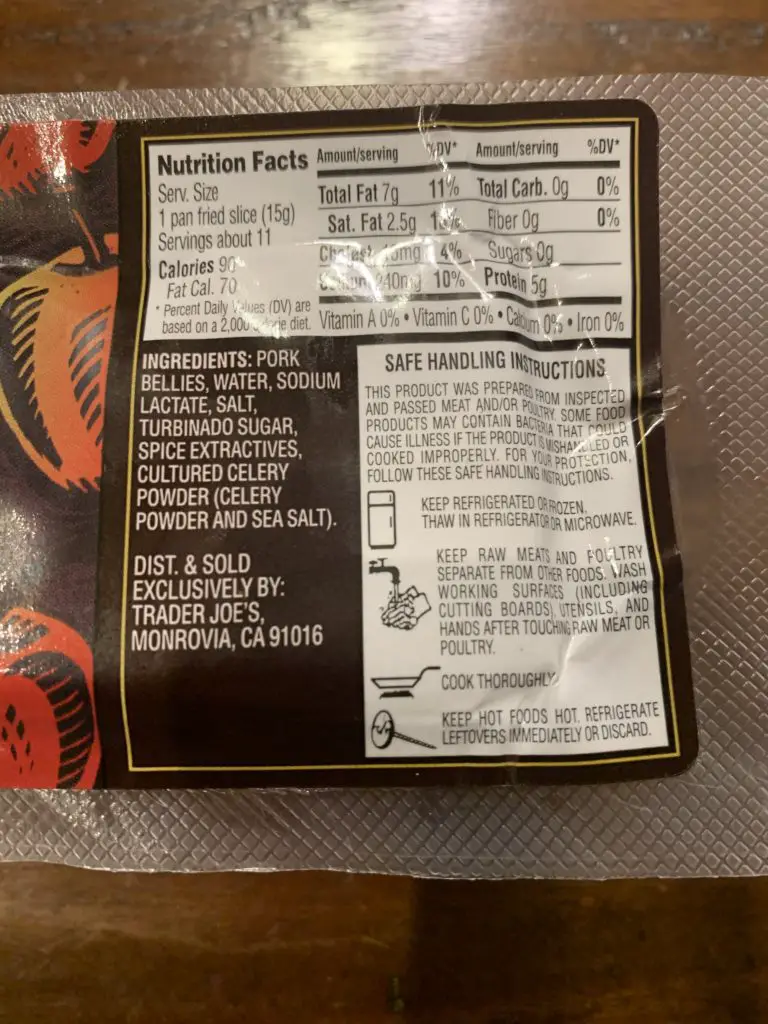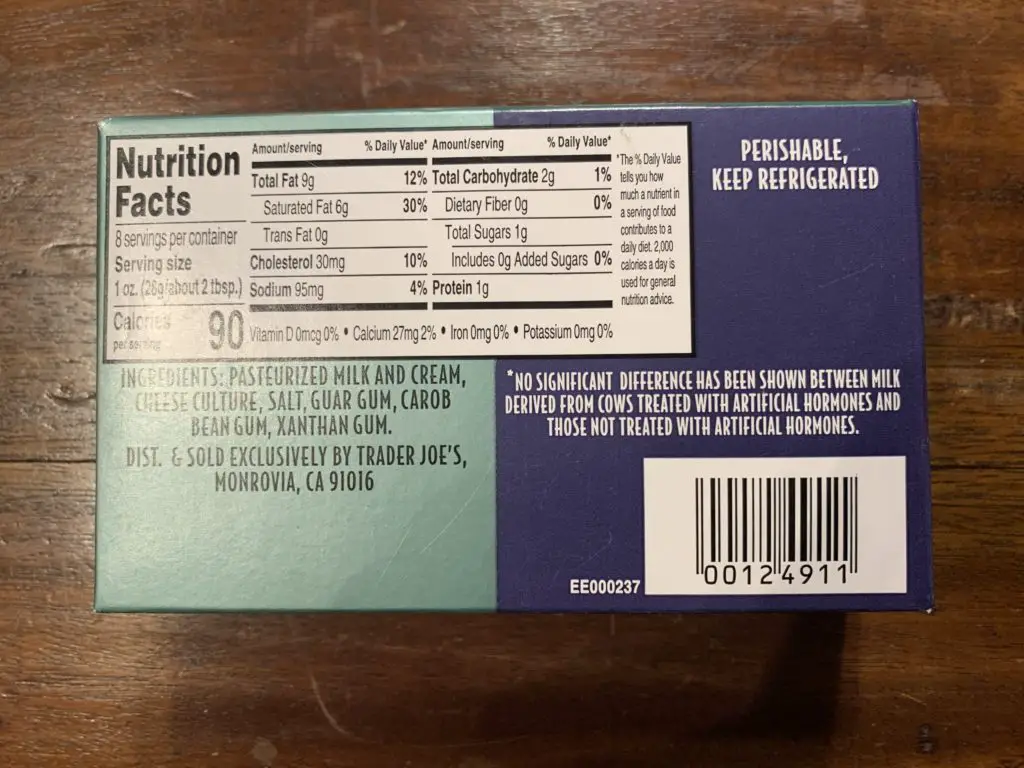 Homemade Bacon Jam
Want to take things a step further? Check out how to incorporate homemade bacon jam.