Panasonic Eneloop Rechargeable Batteries – Review
Today were are looking at a "Ready to use Rechargeable Battery". After extensive research and testing, I declare Panasonic Eneloop rechargeable batteries as my preferred model. As the Internet's leading resource on Off Brand and generic products, I usually go the cheap route. But in reality I am all about value. And for some purchases it pays off to get a name product. As the Off Brand Guy this can be difficult to acknowledge, but rechargeable batteries are one purchase that may be worth paying a premium.
Disclosure: Some of the links on this site are affiliate links, meaning, at no additional cost to you, I will earn a commission if you click through and make a purchase. This allows me to buy more off-brand products for future reviews.
Eneloop AA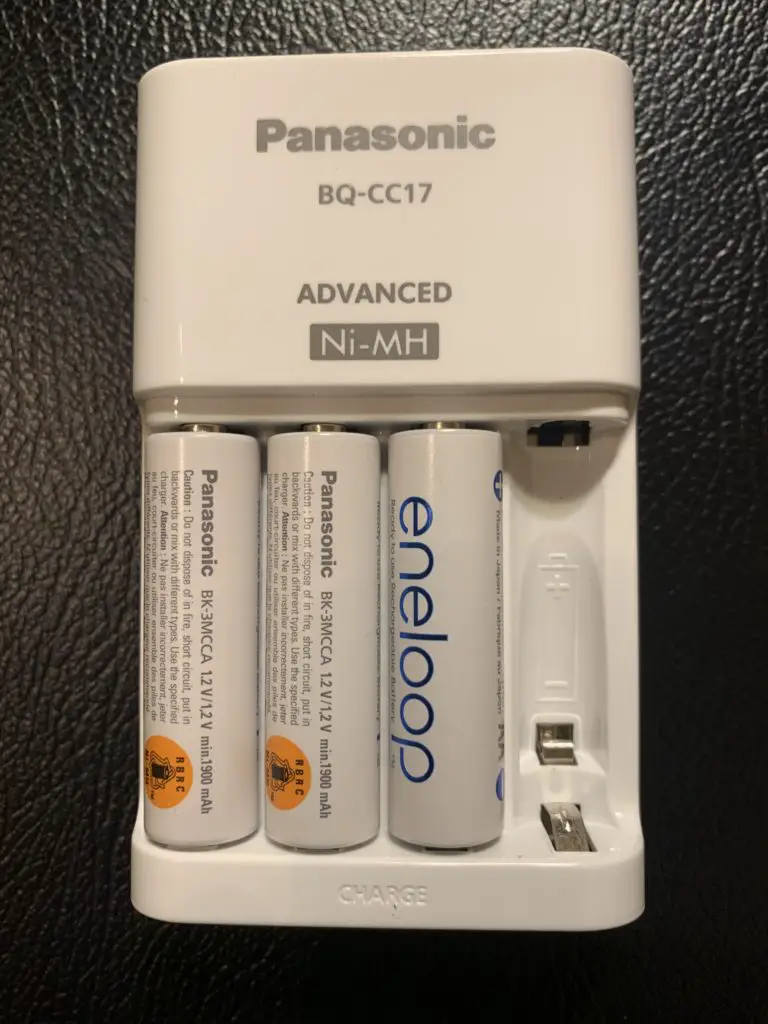 I am all about AA batteries. I rarely have a need for the other types. Yes, from time to time I will need to hunt down a single AAA battery or a 9V. But here I will focus on the all ubiquitous AA battery. When you search online (or should I say when you search on Amazon) you will find many popular brands. These include:
AmazonBasics Batteries
Energizer Batteries
EBL Batteries
Powerowl Batteries
Tenergy Batteries
Bonai Batteries (No not the tree!)
Brightown Batteries
Today, I will tell you why Eneloop AA batteries are my preference.
Eneloop vs AmazonBasics
I quickly narrowed down my search to Panasonic Eneloop Rechargeable Batteries and AmazonBasics batteries. Right off the bat, I knew I would be over paying for Energizer. Yes, I am sure they work, but there had to be a more economic option, right? I was familiar with AmazonBasics for the non rechargeable type of batteries. I remember back in the day when people either bought monster packages of batteries from Costco or Amazon. If my memory serves me, they always did the job. But the quality of rechargeable batteries matters more. Again, you are buying a few batteries to use over and over again. So it more critical that they are of high quality.
Best Rechargeable Batteries 2020
Battery for battery, the AmazonBasics brand is cheaper. If you can believe it, they also have over 98k+ reviews and counting! To throw out some very rough numbers Panasonic Eneloop Rechargeable Batteries come out to about $3.25 per battery and AmazonBasics come to about $2.38. In terms of price, there are some other factors to keep in mind. You will need to buy a charger. You can buy this separate or in a starter pack in which it is included at an additional cost. With Eneloop you can buy as little as four batteries, with AmazonBasics the minimum is a pack of eight.
BQ CC17 – Panasonic Eneloop Rechargeable Batteries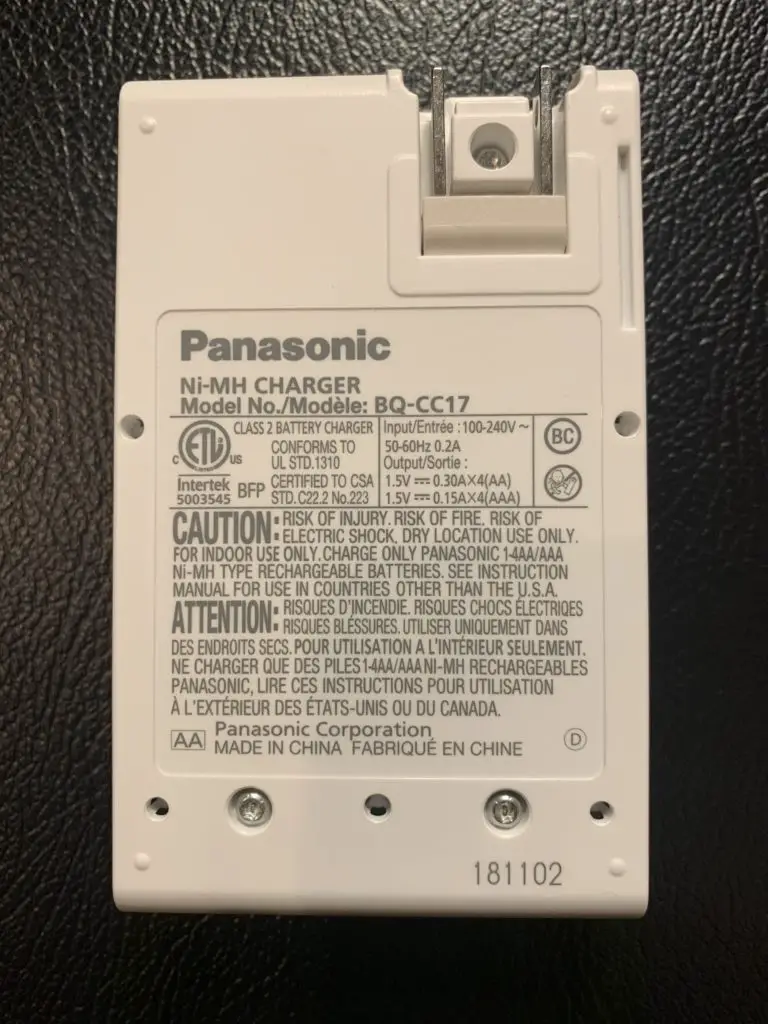 Eneloop batteries are made by Panasonic. The Panasonic charger I use is the BQ CC17. On the top of the charger it states, Panasonic BQ-CC17 Advanced Ni-MH. Whatever that means. It holds four batteries and works great. You do not have to worry about ruining the batteries by overcharging. Once the batteries are fully charged the device is able to sense this, and it stops charging. Pretty nifty. Also, the same charger works for both AA and AAA batteries.
Panasonic Eneloop Battery Review
Okay, now the moment you have been waiting for, as to the reason I chose the Panasonic Eneloop Rechargeable Batteries over AmazonBasics. First off, the Panasonic CC55, 4-position Ni-MH battery charger can quickly, and individually charge any combination of up to four AA or AAA eneloop batteries in just 3 hours (1 to 2 AA or AAA batteries can be fully charged in up to 1.5 hours). And they last. The current 4th generation batteries last for upwards of 2100 cycles. Now that is reusable!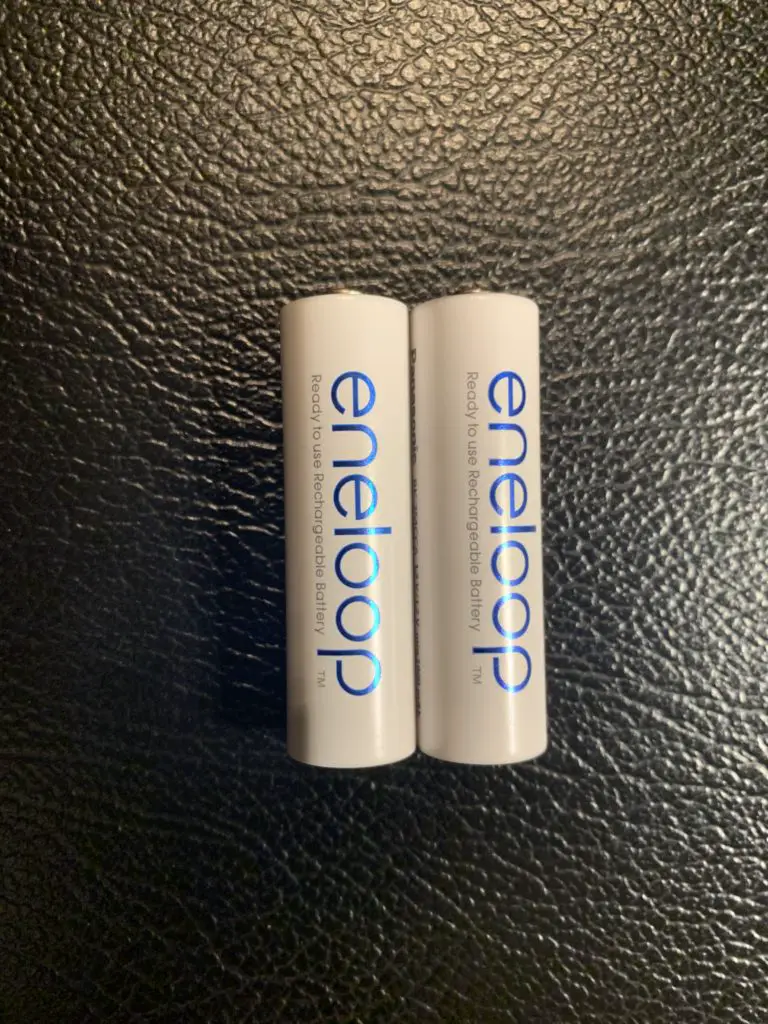 The Best Rechargeable AA and AAA Batteries
The Pansasonic Eneloop batteries are perfect for products like video game controllers. I use to burn through a ridiculous amount of normal batteries to keep my Xbox One controller juiced up! Now, I save money with rechargeable batteries.
Eneloop AA Rechargeable Batteries Vs. The Competition
Okay, yes the AmazonBasics batteries are cheaper. But there is no way around it, they just don't last as long.
The Amazon AA batteries maintain 70% of their capacity for 6 months and 50% of their capacity for 12 months.
The Amazon AAA batteries maintain 80% of their capacity for 12 months.
Some reviewers state the batteries even fall apart over time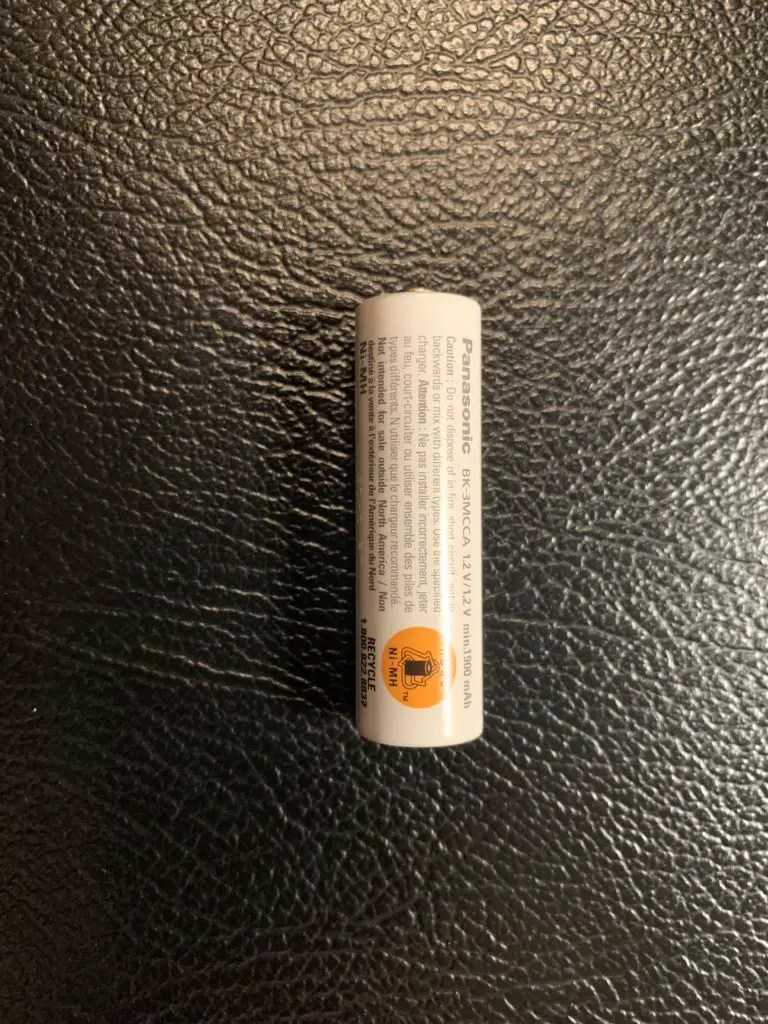 Amazon Eneloop – Panasonic Eneloop Rechargeable Batteries
Some speculate that the Amazon batteries are rebranded versions of the Eneloop. But there is just no way this can be true based on the performance! Many reviewers see a noticeable decline in length of performance after as little as 15 cycles.
Amazon Counterfeit Products & Amazon Fake Products
It is widely known that Amazon has issues with fake and counterfeit products. I first learned this to be an issue when I was doing deep reserach in the world of men' pomade. (Click here to check out my Equate Pomade Review). So be vigilant, batteries are no exception!
Eneloop Pro Batteries
Everyone fears the high power consumption devices. The typical example is high end camera. Man, these things can drain battery juice. Panasonic offers another product aimed at this type of usage. Eneloop Pro batteries delivers increased power capacity for high power consumption devices. Stay tuned for a future review on if this product is worth the premium!