Best Potato Chip Brand – Lay's Classic Chips by Frito Lay
I am sucker for salty snack food (homemade potato chips, anyone?). Give me a choice between cake, fudge, cookies, ice cream, or a bag of salty chips and I will choose the chips every time. When shopping I try to limit buying junk food, as then I don't have to use any willpower on the day to day to eat healthy. Chips is the one exception, especially a bag of Lay's Classic by Frito Lay, which is arguably the best potato chip brand on the market. Maybe even the best potato chips in the world!
I never leave the store without a bag of classic potato chips (or barbeque flavored chips) to enjoy with my lunchtime sandwich, snack plate, or just to eat while I watch Netflix and unwind from a stressful workday. Maybe not the best thing to do in terms of my sodium and caloric intake, but what can I say, it is my one vice.
Best Potato Chip Brand
I was enjoying a barbeque with friends last Sunday on a beautiful, sunny evening. As we heated up the charcoal grill to make the burgers, we decided it was necessary to go to the store to and carry out a true taste test, in search of the best potato chips of the classic or original variety. To keep it simple, we compared the essential Lay's Classic Potato Chips by Frito Lay to the off brand Signature Select Classic Potato Chips (Safeway variety).
Buy Popular Chip Brands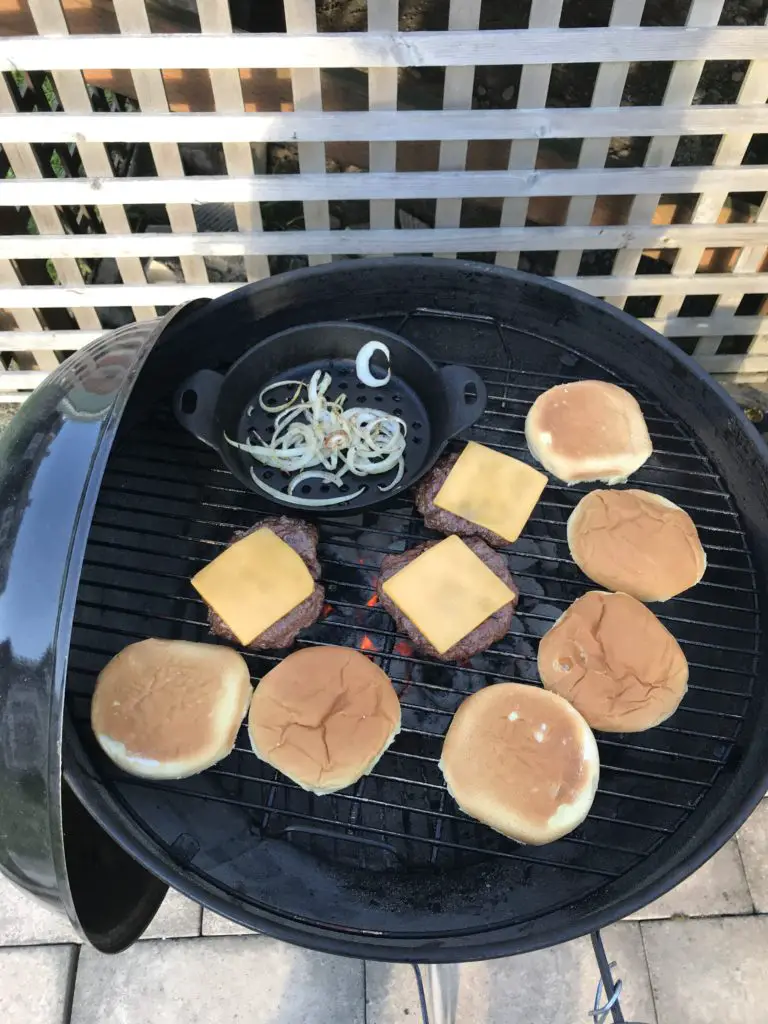 Lays Chip Prices
We went with the smaller size (8oz) bag size for each. From a deal perspective, the name brand was $3.79 (on sale for $3) and the off brand came to $2.29 per bag. There was a larger "party size" bag available for each brand, which was a better deal per ounce, and what I typically recommend. But we could only eat so many chips in one evening.
Lay's Chip Bag – Branding & Packaging
First off, lets take a look at the packaging. I understand that one reason off brands are cheaper is because less marketing dollars go into the branding and packaging. But why is this always so obvious? The packaging for the Safeway Signature Select Chips clearly looks like a knock off. The bag is colored an "off yellow", ironic right? And it lacks the smooth, welcoming tone of the Lay's package design. Also, it does not have the image of the cut up potato to reassure you that the product actually comes from a real vegetable.
Best Potato Chip Brand – Blind Taste Test
Okay, now on to the important stuff. The taste. To make this official we did a blind taste test. The chips were poured into two non-descript bowls. We had to figure out which chips were the name brand and which were the off brand. And most importantly, which chips tasted better.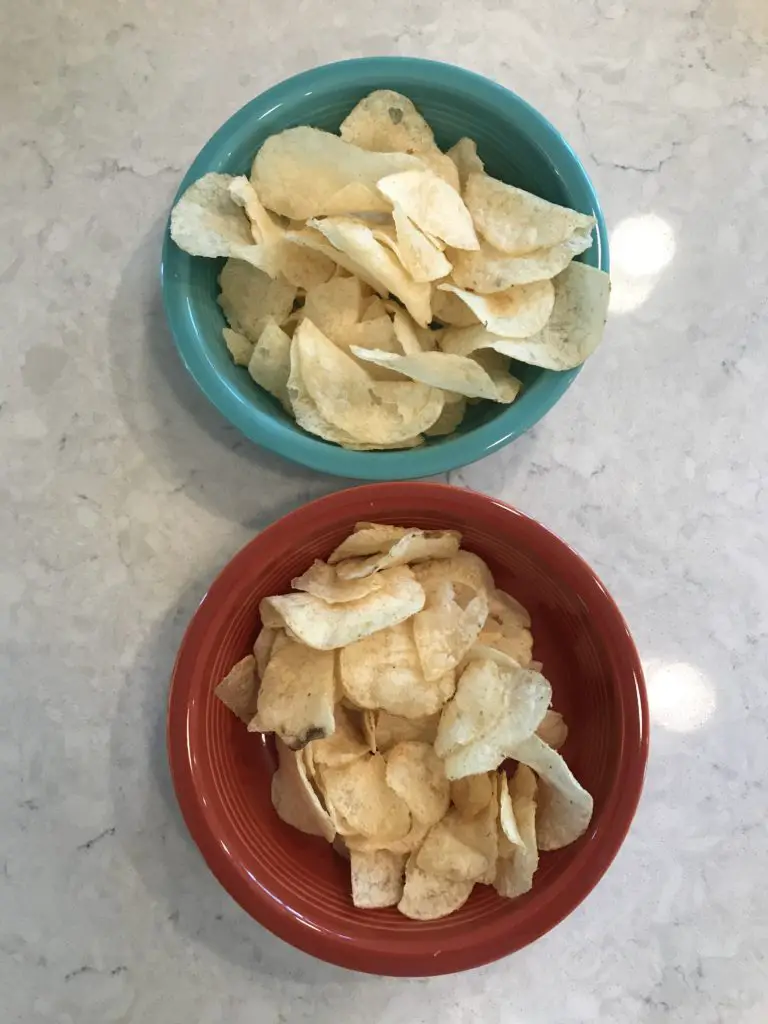 I tried to cheat by looking at the appearance. One bowl definitely had chips with a more artisanal discoloration to the edges. This was either done intentionally, to look more natural, or it was just a quality control issue. I couldn't for the life of me remember what Lay's looked like.
As we went back and forth tasting the chips it was apparent that one brand had sort of an aftertaste or flavoring that was distinct. It wasn't necessarily bad, but artificial in a way. I couldn't remember if this is what gave Lay's potato chips their signature taste, or if this was the off brand trying to replicate the name brand.
I guessed wrong. The off brand chips ended up being the ones with the slight artificial flavoring taste, and they were also the chips with the brown discoloration. Maybe it actually is a quality control issue? Regardless they just aren't up to par with Lay's. The off brand chips will do for a salty snack, and you sort of develop a taste for them. But clearly there is a reason Lay's chips are more expensive.  
Lay's Chip Flavors
The good news is there are 14 Lay's classic chip flavors to try! The Hungry Lobbyist may have ranked Lay's at only #6 for best plain potato chips, but I argue they deserve to be higher on the list.