Wendy's 4 for 4 Meal – Cheap Fast Food Deals
Reading Time:
5
minutes
The Off Brand Guy enjoys his fast food indiscriminately. Burgers, chicken sandwiches, tacos, you name it. Whether McDonalds, Burger King, or Taco Bell it all tastes good. But one meal in particular tops anything else. That is Wendy's 4 for 4 meal. This steal of deal includes a burger, chicken nuggets, fries, and a drink for a modest $4.
Elimination – Fast Food Dollar Menu
Over the last few years, a simple $1 has lost it's buying power at most fast food restaurants. Dollar menus have been trimmed across the board as fast food chains try to encourage customers to spend more on costly combo meals. During the recent 2020 supply chain disruptions it seems McDonald's did not always have value menu items like McChickens available, but could always serve you up the more expensive Buttermilk Crispy Chicken Sandwich combo meal starting at $6.39. Hmmm…Interesting how that works?
Wendy's 4 For 4 Menu – 8 Sandwich Options
The Wendy's 4 for 4 deal has been on the market since 2015 and it is still the best current deal in fast food. It was expanded further in 2018. Allowing customers to choose from a list of options for the burger component. The 4 for $4 choices include the Double Stack, Crispy Chicken Sandwich, Jr. Bacon Cheeseburger, among other items. I go with the Double Stack, the best tasting and the best bang for the buck. The most expensive item if purchased individually, the Wendy's Double Stack price is $2.09. A delicious 389 calories. Though some folks find the Jr. Bacon Cheeseburgers so good that they consider "JBCs" as practically currency.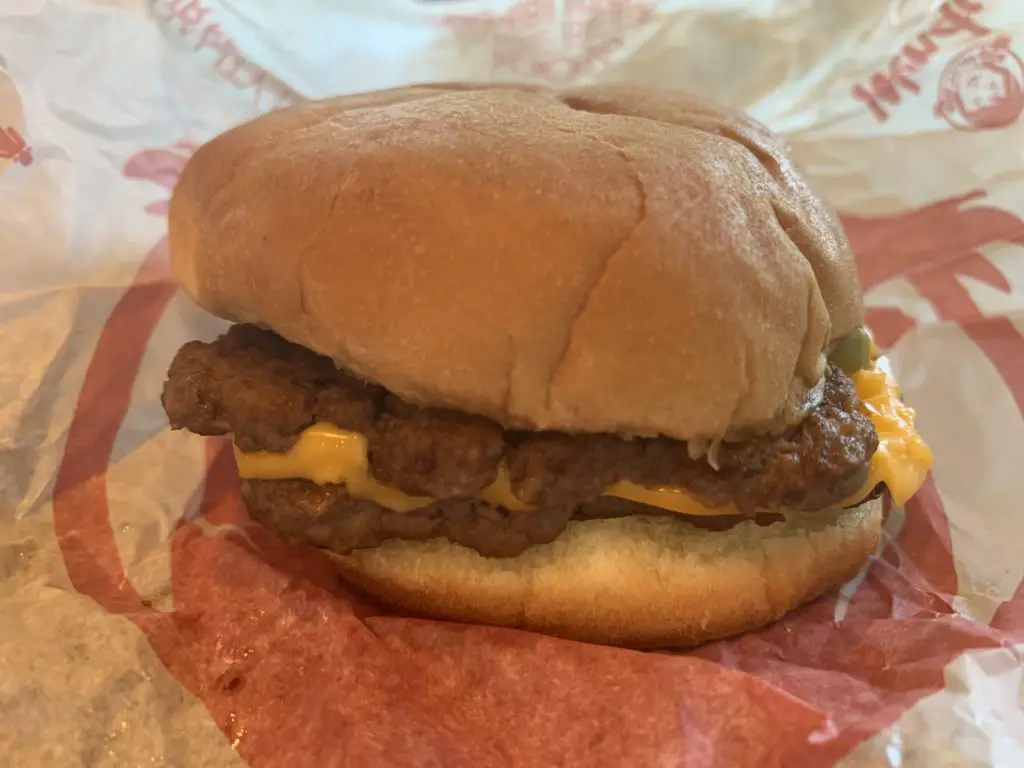 Wendy's 5 Dollar Biggie Bag
Last but not the least, the delicious Wendy's Biggie Bag deal. In 2019 Wendy's introduced the option to upgrade to the Bacon Double Stack for an additional dollar. While Wendy's bacon is nice and crispy, I usually save the extra buck as the standard Double Stack is quite satisfying. But for those who can not turn down mouth watering applewood smoked bacon this is a solid choice. Note, due to the current beef shortage, the Biggie meal has been changed to focus in on the Crispy Chicken Sandwich and nuggets.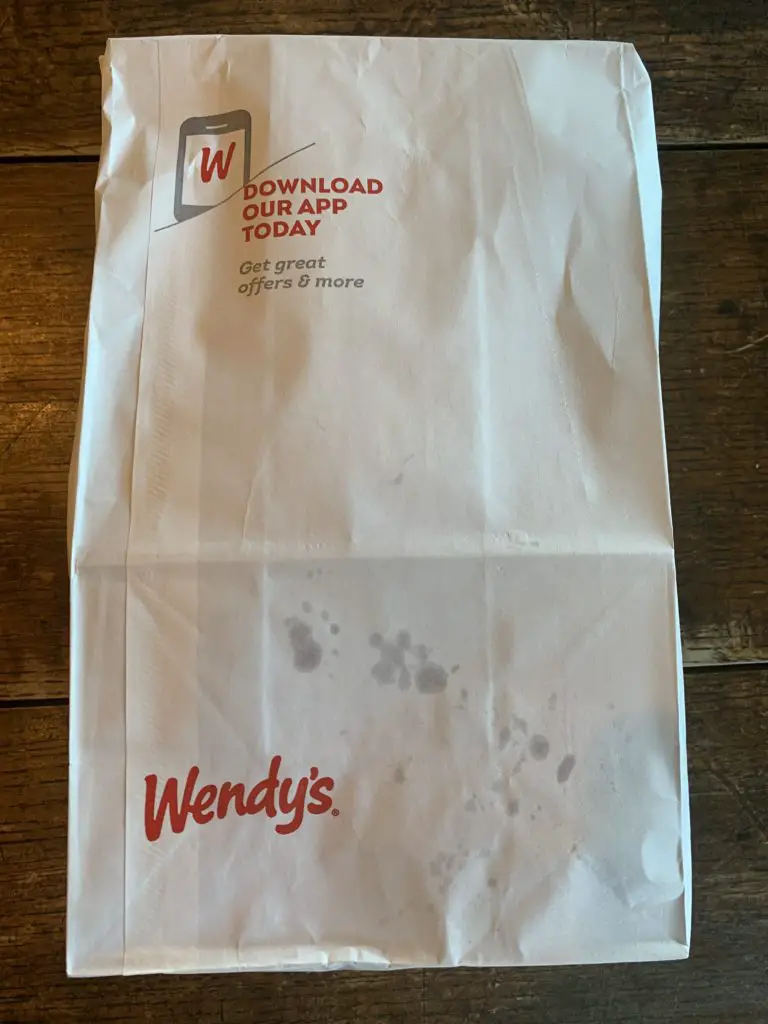 Fast Food Value Menu – Competition
The other fast food restaurants have tried to mimic this incredible meal package with limited success. The most pathetic introduction was Burger King's 5 for $4. It is pretty much the same meal. A bacon cheeseburger, four piece order of chicken nuggets, 16oz soft drink, value sized fries, with a chocolate chip cookie thrown in. Who wants a dry, brittle cookie from a fast food restaurant? Cmon' Burger King, you gotta be original, not just toss on a cookie to Wendy's beautiful creation.
Taco Bell also mixes it up and typically has $5 meal option or meal box with a drink. This is usually one of their new premium menu items, a regular taco, and a drink. These new introductions can be a little wild and a regular taco is not something to get that excited about. So instead, I usually gravitate towards a classic like a Crunchwrap or Chalupa. But with Wendy's 4 for $4 you don't need to look further. I pull up to the drive-thru, say "4 for 4", pay the $4.40 after sales tax, and don't second guess my order even for a second.
Wendy's 4 For 4 Meal Review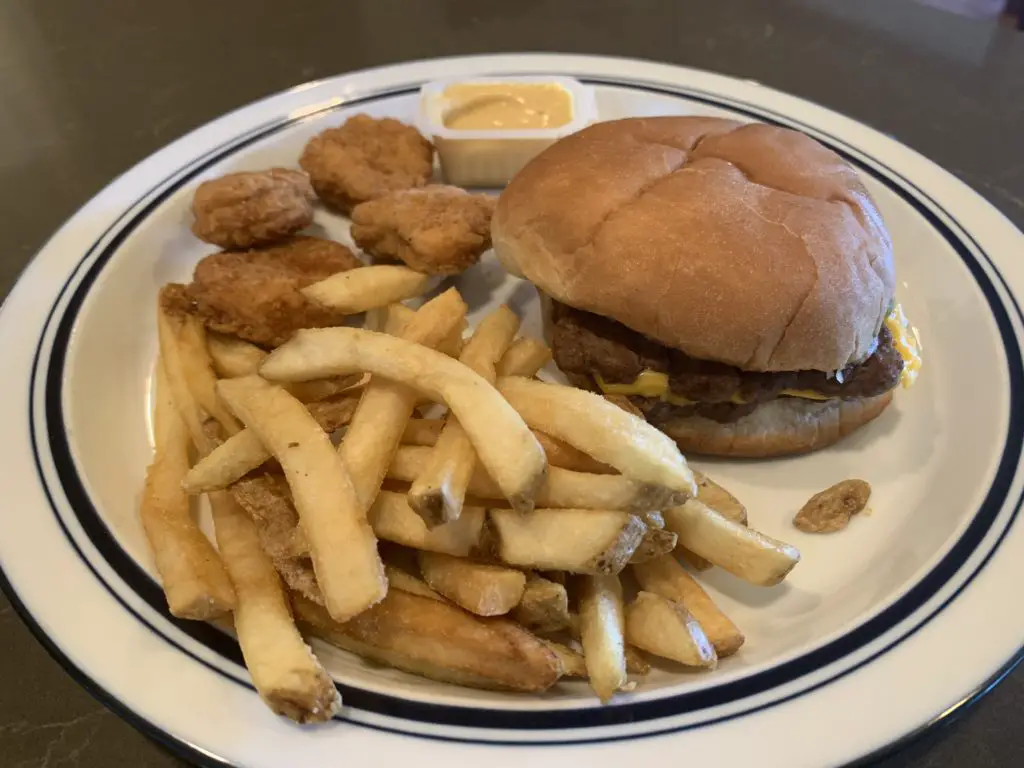 Nothing is better than a late night gut bomb. I look forward to the moment I am handed the white bag containing my 4 for $4. The grease predictably soaks through a little on the bottom of the bag, but in the right way. The fries are hot and crisp. I then start in on the Double Stack, first. So juicy, with mayonnaise dripping out the side as I take my first bite. A consistent square cut double fresh beef patty (never frozen) with American cheese, dill pickle, white onion, ketchup, and mustard, on a hot bun. As I devour the burger and fries, I still have a remaining bit of hunger to satisfy. And that is where the nuggets come in. Something to look forward to once the burger and fries are quickly downed. Just the right amount of food and at the right price.
Ordering A Wendy's 4 for 4 Meal
As pointed out by Fandom, there are only a few decisions you need to make when placing this order. What burger/sandwich do you want? How about the soft drink (diet coke, anyone)? And lastly what dipping sauce for the nuggets (honey mustard everytime). That is it folks. Keep fast food easy and go get the 4 for $4, still the best fast food deal in 2020. No coupon necessary.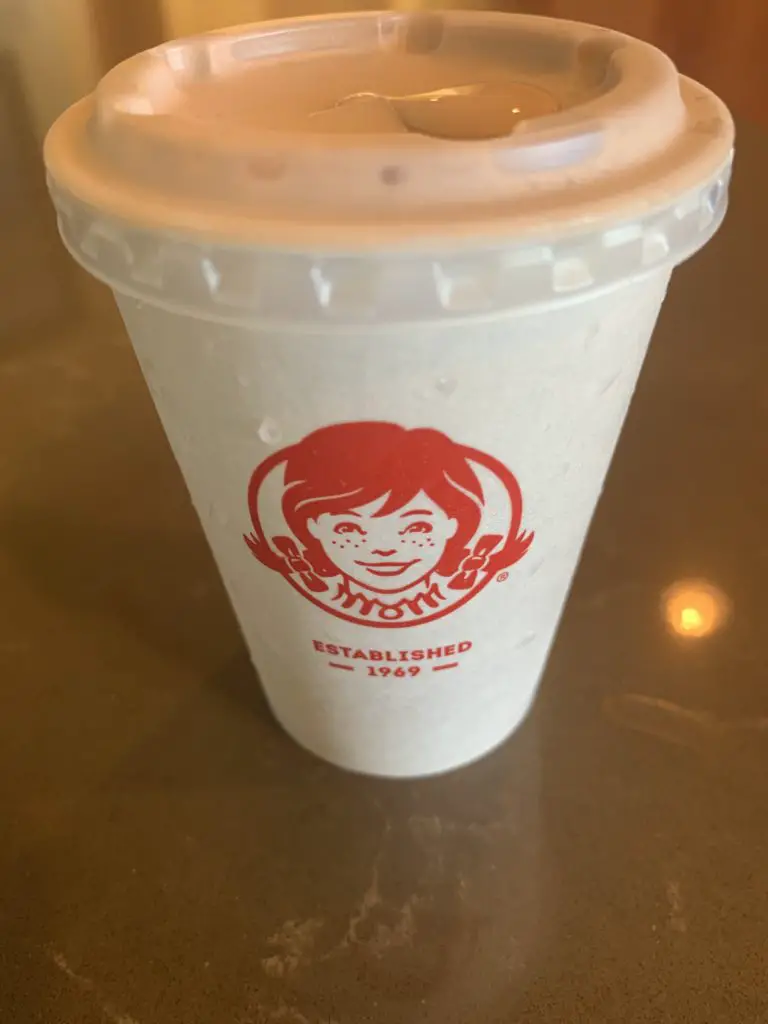 Wendy's – Rest In Grease (We Beefin)
Wendy's 4 for 4 deal is so good it even has it's own rap song…
Wendy's 4 For 4 Calories
Best Fast Food Deals Today
For additional fast food hacks, check out a great discussion on the Wendy's 4 for 4 and my article on Reddit. Also, go get a cup of $1 McDonald's coffee (click here to learn more).