Pizza Perfection: Why Digiorno Reigns Supreme As The Best Frozen Pizza Brand
Over the years, I have decided frozen pizza is an item that is worthwhile to spend a little more on. To be more accurate to spend about twice as much on. Breaking with traditional Off Brand Guy fashion, I prefer to get Digiorno frozen pizza at Walmart for $5. I proclaim Digiorno's as the best frozen pizza brand.
How Does Safeway Signature Select Frozen Pizza Compare?
I use to be a Safeway Pizza guy. I would get the Signature Select Rising Crust pizza. Preferably either supreme or sausage. Without a doubt, this is the winner for off brand frozen pizza. Using the Safeway app you can typically score this large pizza in the $2.50 to $3 range, which is an exceptional value.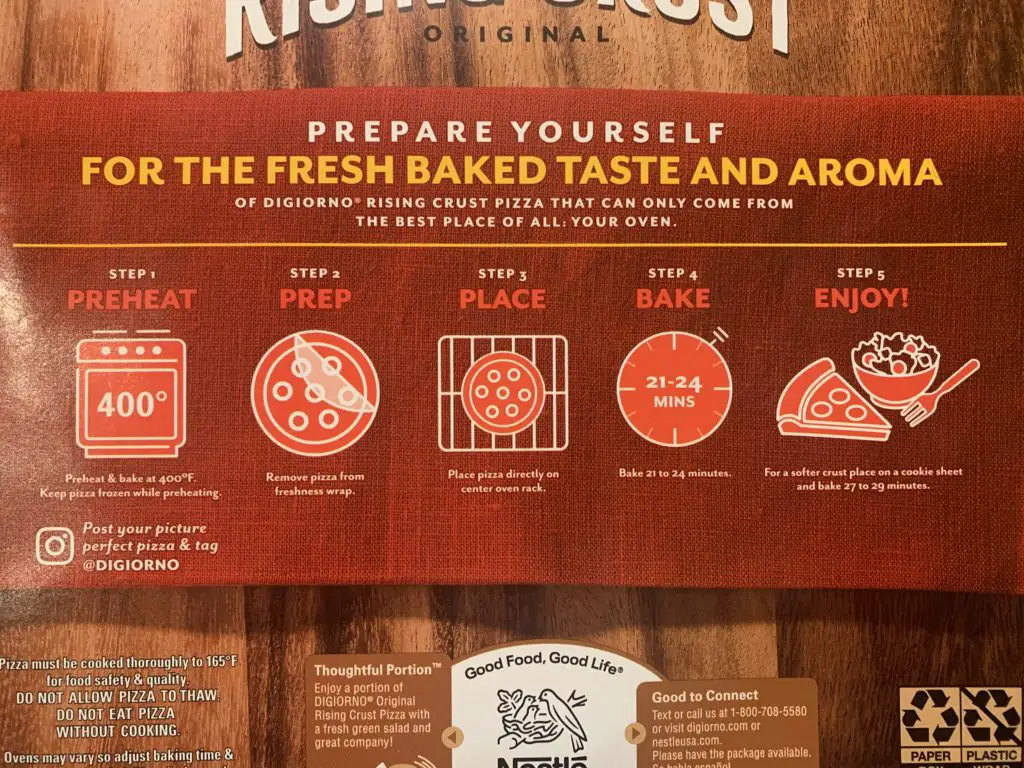 It All About The Digiorno Freshness Wrap
Then I remember my first time eating Digiorno's pizza. I was amazed by the idea of the freshness wrap. When you open the box for the cheaper brands of frozen pizza, they are all covered in some type of plastic. But it is always clear the packaging is not doing much to keep the pizza fresh. The Digiorno freshness wrap is no joke. It keeps the pizza entirely sealed until you are ready to throw it in the oven and sit back to relax.
My Favorite: Digiorno Original Rising Crust Supreme Pizza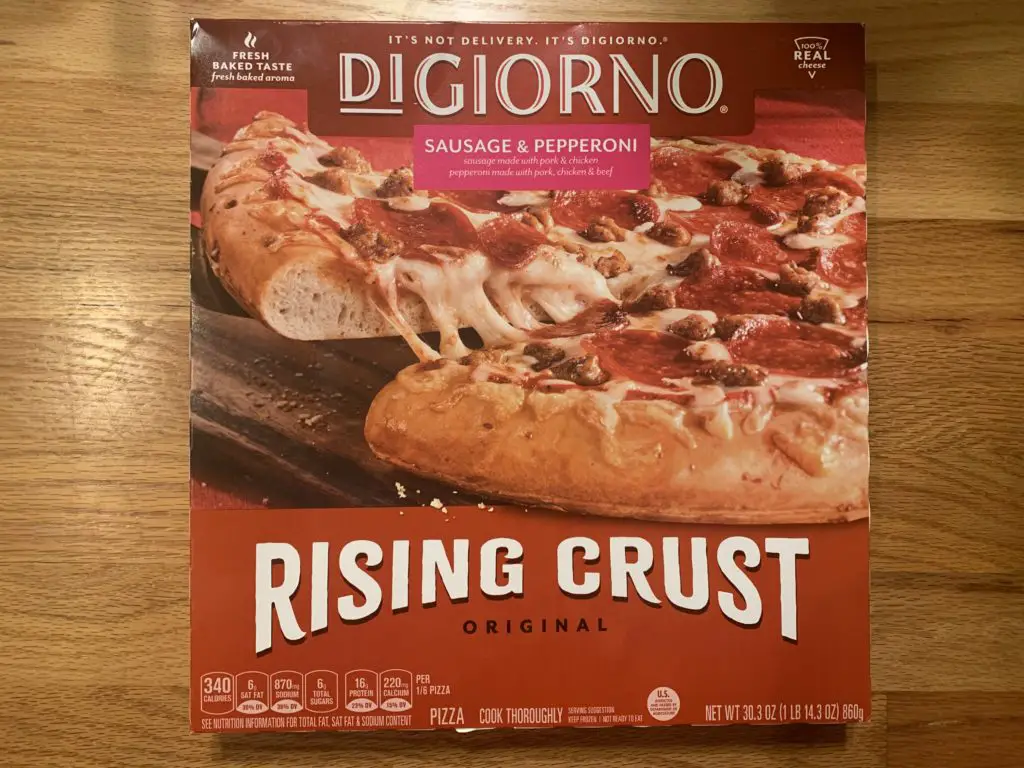 My favorite laid back dinner is a Digiorno frozen pizza, a nice salad, and big frozen glass filled with beer. The beauty is the simplicity. It takes minimal effort to prepare and is satisfactory every time.
Cutting Calories? Digiorno Pizza Calories Breakdown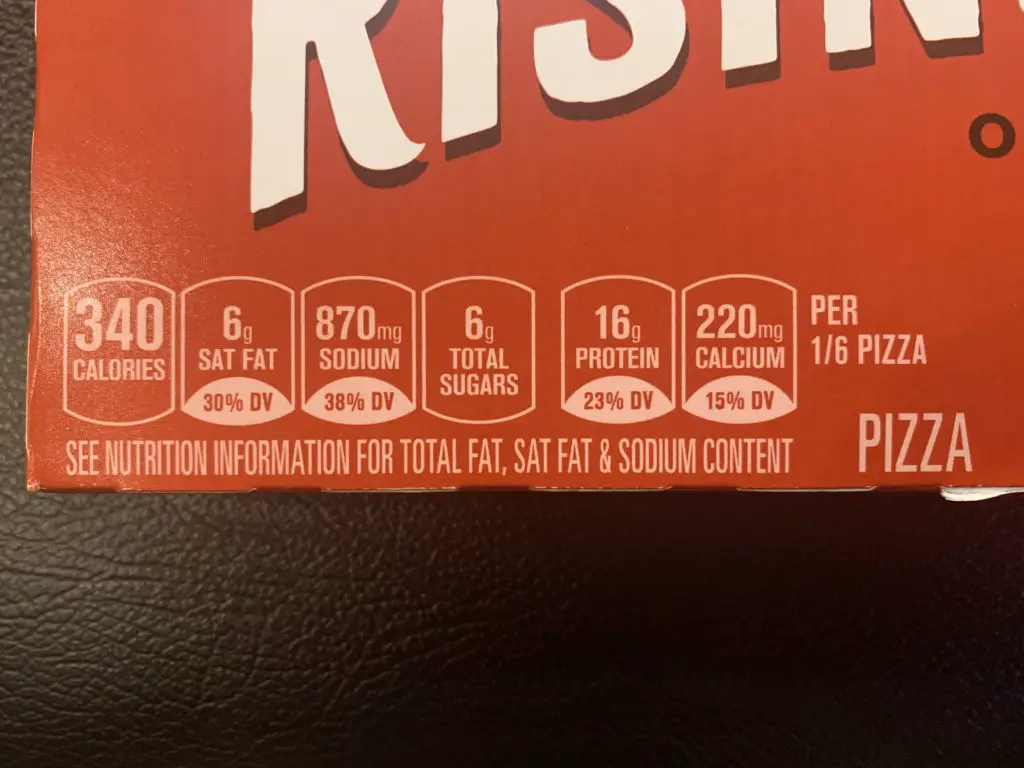 As you know the Off Brand Guy is all about enjoying unhealthy food. I don't eat this type of stuff everyday, but when I do I truly enjoy it.
Though, I am the type that acknowledges and accepts when a meal I am about to eat is unhealthy. In other words, I am not the type of guy that goes to Red Robin and thinks I am being healthy by getting vinaigrette dressing instead of ranch on a crispy chicken iceberg salad.
Digiorno lays out what they consider a thoughtful portion. If I am being honest, even with a salad I would still be very hungry after 1/6th of the pizza. I usually eat half the pizza and save the rest for the next day.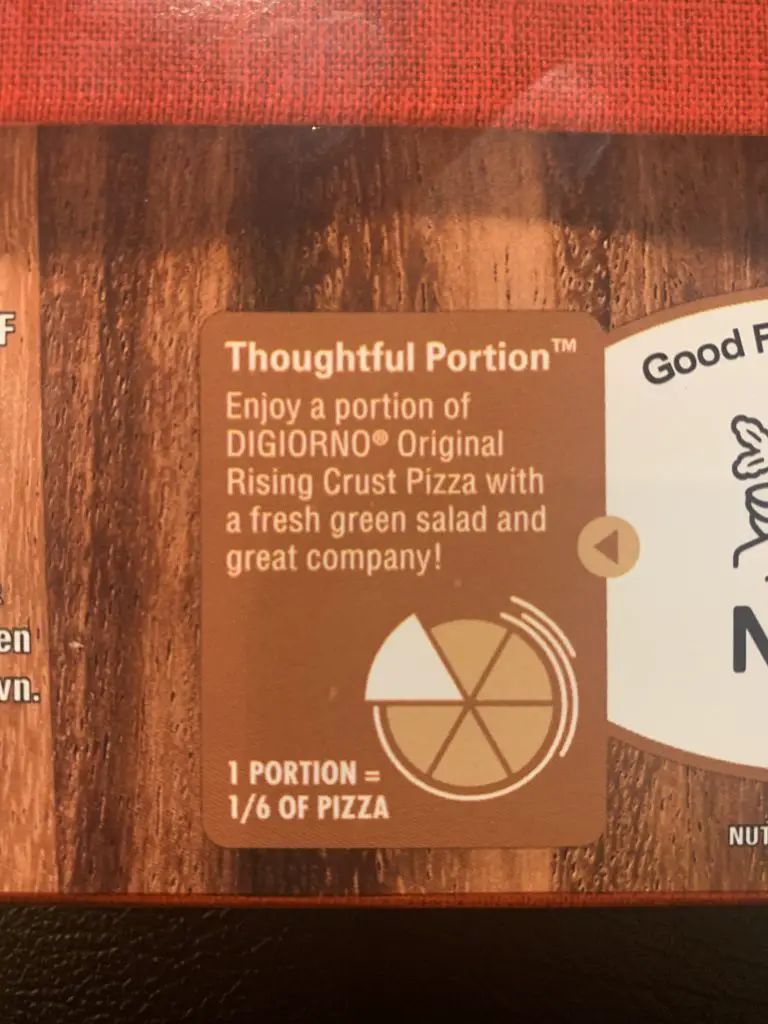 Top Rated Frozen Pizza? Let's Talk About The Crust
In my opinion there is one characteristic that leads to a better frozen pizza. That is rising crust or thick crust pizza. One way to tell how thick the crust is by the weight on the package. Most rising crust pizzas are around 30 oz. The normal crust varieties are about half this weight. Clearly, this extra pizza crust and extra calories are not healthy. But technically because you get more for the same price it is a better value.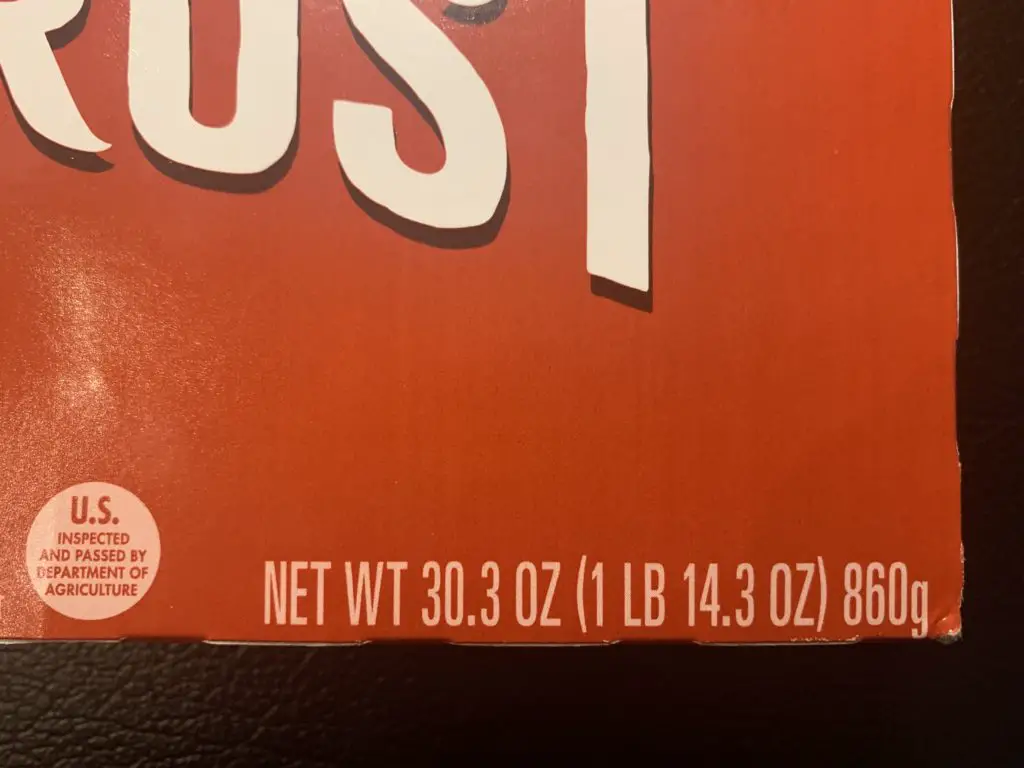 From Freezer to Flavor: What Is The Best Tasting Frozen Pizza?
To get the best tasting frozen pizza, you have to follow the cooking instructions carefully. This is especially true for pizzas with thicker crusts. If thick crust pizza is undercooked the main part of the crust remains soft and doughy. At the same time, nothing is worse than overcooking the cheese and toppings. The key is watching for the golden brown look around the 20 minute mark.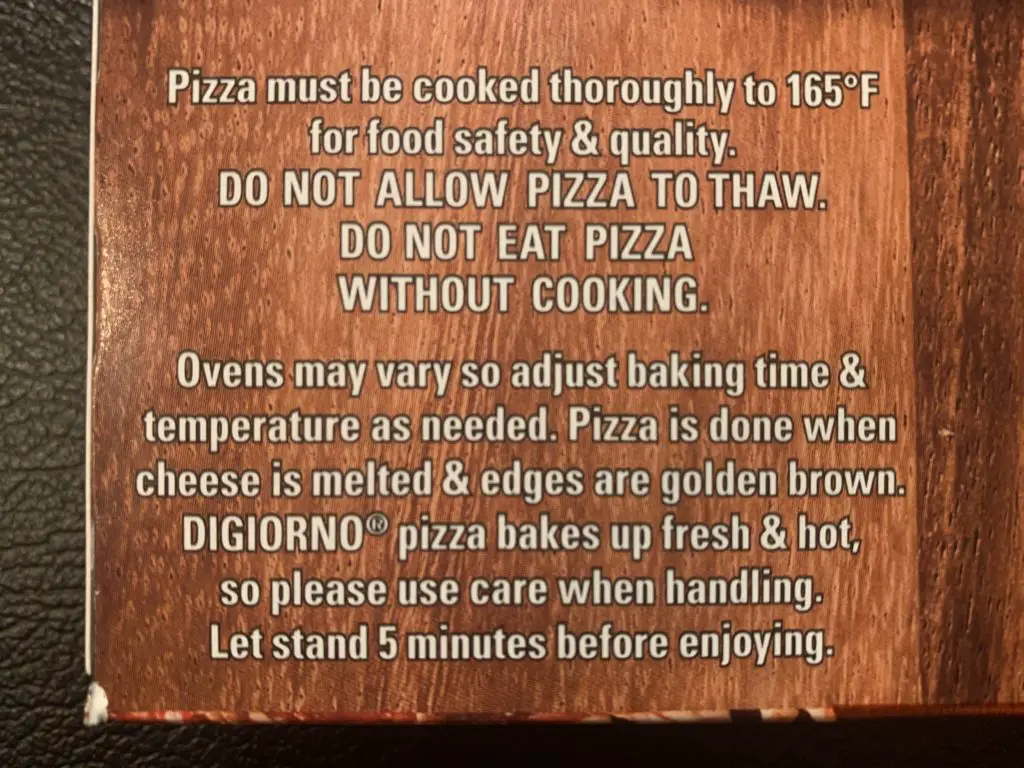 I Want A Cheap Frozen Pizza. So What Is The Digiorno Pizza Price?
Digiorno's can be expensive for a frozen pizza. I have seen some varieties cost up to $7 or $8 at the local grocery store. While I am willing to pay a premium for the better taste. I am not willing to pay this type of premium.
Therefore, I either stock up on Digiorno's during my Walmart trips or wait until it is on sale at the local grocery store. I can justify spending $5 instead of $2.50, but $8 is out of the question for a frozen pizza.
What Does Reddit Say About The Best Frozen Pizza Brands?

As usual, it can be helpful to surf Reddit for feedback on such an important issue as the best frozen pizza brand. Not surprisingly people get right to bashing on Tortinos. Another user suggest breaking up potato chips and spreading them across the pizza. You gotta love Reddit!
Searching through the discussions, I see practically every pizza brand mentioned in one way or another. So it is hard to narrow down a consensus. My favorite comment was the Digiorno lover who stated that the taste was so good they could not tell if was frozen pizza or delivery. Now that is what I am talking about.
The frozen pizza category has exploded over the last five years. As I search the frozen food aisles on my grocery store trips I see a new brand of specialty frozen pizza every time. Lately, I picked up Wild Mike's Ultimate Pizza at Safeway because it was on sale. A pretty solid choice. After the extensive research to put together this review, I am motivated to try Newman's Own frozen pizza. This brand came up again and again among the frozen pizza fanatics.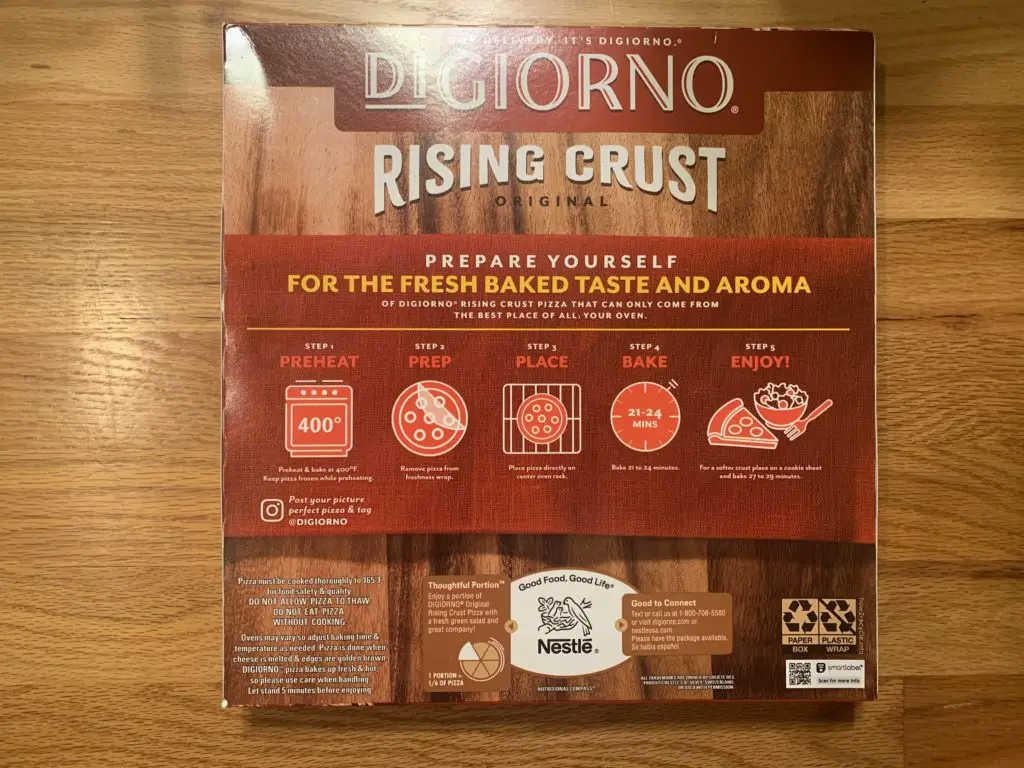 Fun Fact: Lou Malnati's Frozen Pizza Comes Recommended At The Best Deep Dish Pizza
When moving to Portland, OR from Chicago a big concern was how I would address my craving for great deep dish pizza! As a surprise from old neighbors I received a large box containing 3 frozen Lou Malnati's pizza packaged in dry ice. Would this equal the experience of dining at the restaurant or taking home a hot pie? Well no, but following the baking instructions did provide a good replacement for the so called deep dish pizza that Portland had to offer. The Lou's pie provided the same buttery crust, flavorful tomato sauce and large patty of sausage I love. Though Lou's-To-Go is a bit pricey it is the resolution to my cravings. What a treat!!!
Well, What Is The Worst Frozen Pizza?
The worst frozen pizza has to be either Red Baron or Totinos. Totinos are actually kinda good, but I don't even really consider them pizza. They taste more like some type of microwaved hot pocket. Red Baron pizza is not any cheaper than the Safeway Signature Select house brand, so no reason really to go that route.