Dollar Tree Soup For The Frugal Minded
Inflation has reached a level not seen in over forty years. It was at 7.5% this past month. This is due to all the money printed during the Covid pandemic to stimulate the economy. Some items have been harder hit than others. Everyone has felt the impact at the grocery store. My household has went from $75 weekly trips to $140 weekly trips. The crazy thing is that this has all happened in over a year or so. Lately, I have learned to save some money with dollar tree soup.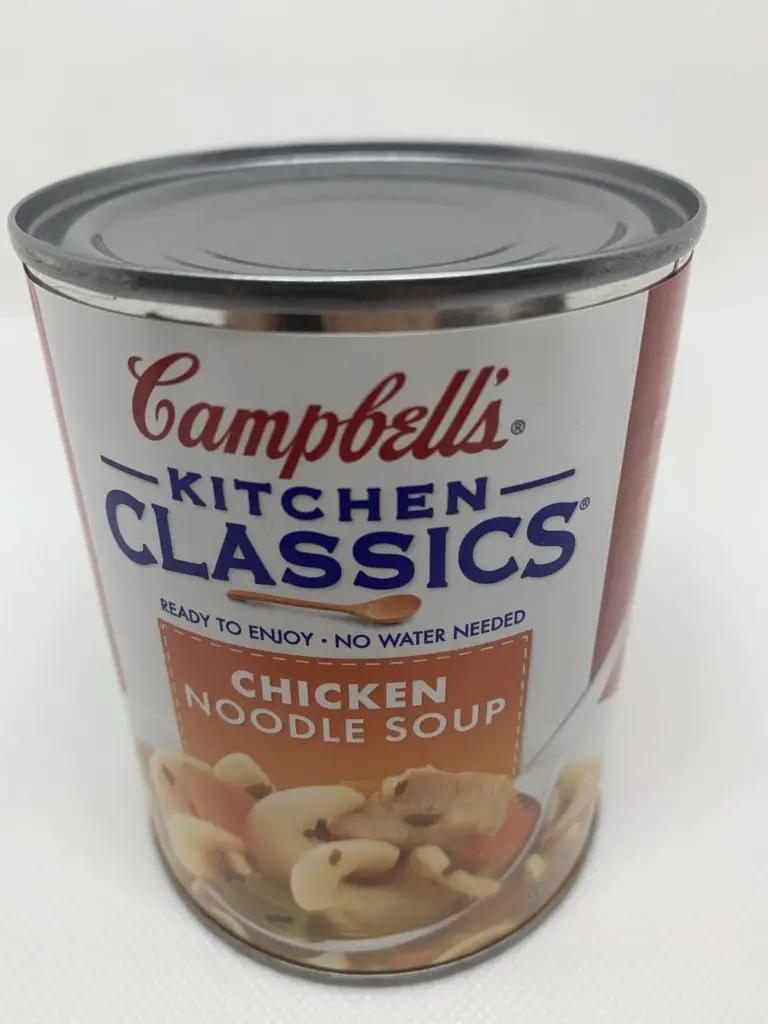 Food Prices Rising
One item has really caught my eye lately and that is canned soup. I love canned chicken noodle soup. It is super convenient and easy way to supplement a sandwich or quick lunch. I try to stock up on soup at Walmart, rather than picking it up during my weekly Safeway trips. In the pre pandemic days, I could get a can of soup for around $1.50 at a discount store like Walmart. I would get the Campbell's Chunky brand or Progresso. In my opinion, they both take taste pretty similar. I use to live on the edge and try all the strange varieties (Creamy Chicken & Dumplings, anyone?). Over the years, I have tired of the creamy, fatty flavors. I now stick to either Classic Chicken Noodle or Savory Chicken With White & Wild Rice.
Inflation Food Prices
The current price at Walmart is now at $1.98. That is a 30% increase! It may not seem like big money, but it can really add up. Especially with a large family. Regular grocery stores is where things get really wild. At Safeway, the same can of Campbell's soup goes for $2.99. Sometimes I run out of my Walmart stock, and have to get soup on my weekly trips. It is painful! Off brand soup (store brand soup) is not really any cheaper. Plus, it can be risky. Over the years, I have given up on trying to save a few cents with the store brand. I go name brand all the way. Just make sure to get it at a store like Walmart. In my opinion, many off brand soups have odd flavors. I mean how hard is it to replicate a chicken noodle soup?
Related: Save Money With Ross Pots And Pans
Dollar Tree Chicken Noodle Soup
I found a solution to my problem with Dollar Tree soup. Yes, you heard that right. The Dollar Tree offers private label versions of the same name brand soups for only $1.25. My local dollar tree has a Campbell's Kitchen Classics Chicken Noodle Soup and a Healthy Choice Chicken Noodle Soup. All that differs is the label. A can of name brand Campbell's Chunky soup is 18.8 oz. A can of the Dollar Tree stuff is 14.5 oz. So if you do the math, for 18.8 oz of soup the Dollar Tree can comes to about $1.63. Not bad, it is actually cheaper. About 20% cheaper. So how does the taste compare?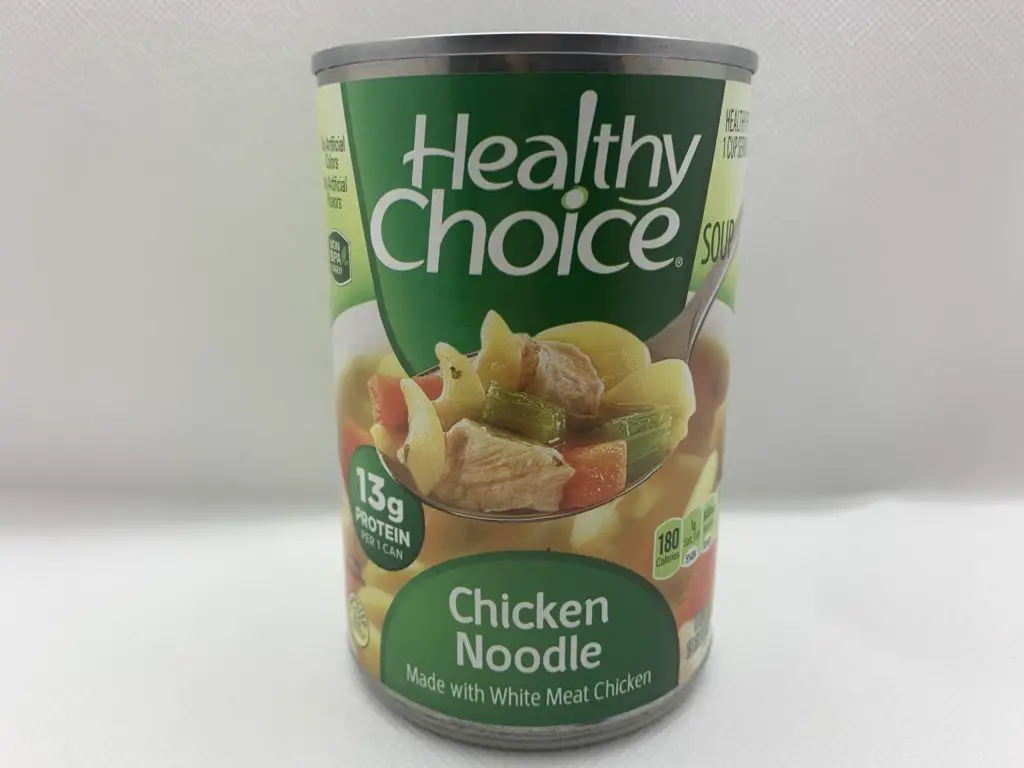 Campbell's Kitchen Classics Chicken Noodle Soup
19g of protein per can
260 calories per can (2 servings)
Chicken meat with no antibiotics
No MSG added
The ingredients from corn this product do come from genetically modified crops
790mg of sodium (this is a lot)
Dollar Store Soup
I have not been able to find a lot of information on Campbell's  "Kitchen Classic" labeling. I see it is also available at Big Lots, a discount retailer. My assumption is that this product is a different labeling Campbell's uses for discount stores. This is typically how companies sale an identical product at a lower price at certain stores. According to Food Processing, the recently launched Kitchen Classics Soup is a replacement for the Ready-to-serve Classics Soups. It is positioned between its familiar condensed soups and its premium soups like Chunky. It is supposed to compete with private label, aka off brand soups.
Related: Best Dollar Tree Finds – Dollar Tree Review