Toast'em Pop Ups At Dollar Tree
Being the Off Brand Guy, I am always open to saving a few bucks. On my recent trip to the Dollar Tree, I discovered Toast'em pop ups. These are goofily marketed off brand Pop Tarts. The history of this product is deeper and more fascinating than most off brand products.
What Is The Number One Selling Pop-Tart?
I am not a big sweets guy. But I do appreciate the occasional name brand Pop Tart. I know of some people that eat these things raw. I don't get that. I prefer a Pop Tart that is perfectly toasted. It has to be perfect. I hate burned Pop Tarts. Nothing is worse. A freshly toasted Pop Tart heated just right with a big glass of milk is an amazing thing. While the name brand Pop Tart has more sales, many people are not aware that Toast'em Pop Ups are actually the original.
Where Can I Buy Toast'em Pop Ups?
Toast'em Pop Ups are currently available at Dollar Tree Stores. On my recent shopping trip, I decided upon the Frosted Strawberry rather than the Frosted Blueberry. We are told that some stores carry Frosted Brown Sugar Cinnamon and Chocolate Fudge flavors as well.
Related: Dollar Tree Soup For The Frugal Minded
Pop Tarts Dollar Tree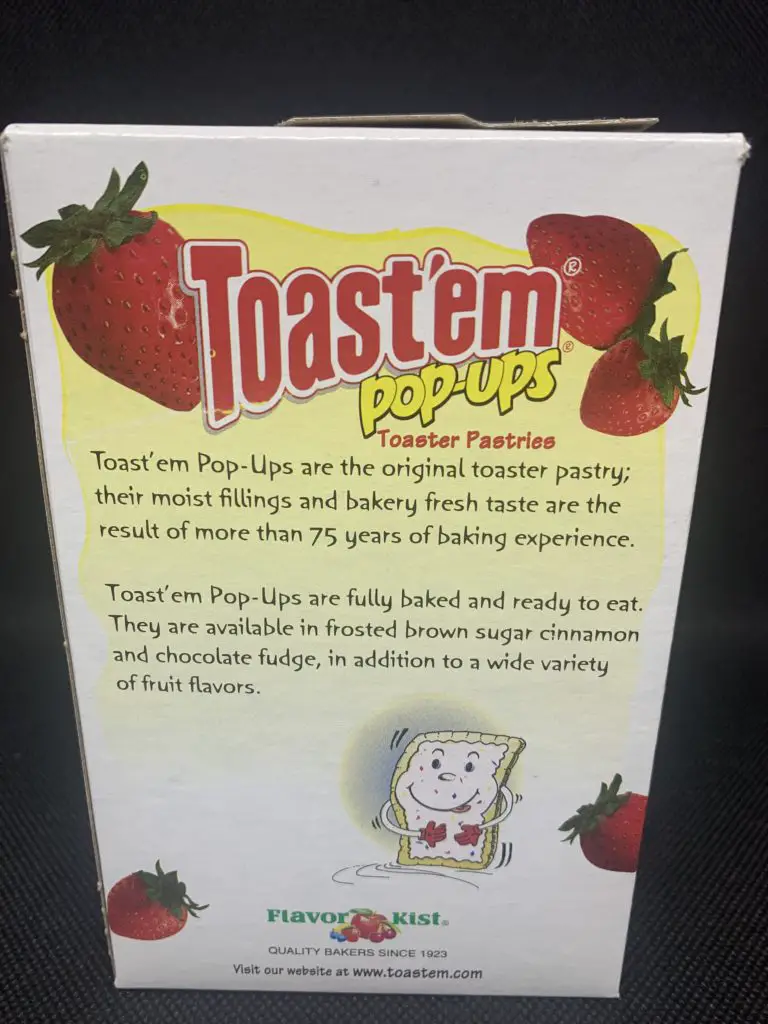 How Much Is A 8 Pack of Pop-Tarts?
For those unfamiliar with name brand Pop Tarts, the going price for a pack of eight is around $2.62. At a Kroger or Safeway store this can be upwards of $5! The Dollar Tree off brand version is a steal at $1.25. To be fair, the Dollar Tree offers a smaller package size. You only get six toaster pastries. This is a classic Dollar Tree trick. They are known for making slightly smaller packages. At most first glance most consumers don't notice, so the products seems like an amazing deal. But after careful investigation the savings are usually more marginal.
How Much Is A Single Pop-Tart Worth?
A single name brand Pop Tart if purchased at Walmart breaks down to $0.32. A Dollar Tree Toast'em Pop Up costs only $0.21 per piece. One route to getting ahead financially is to save money on the little purchases in life that are made every week. Small, simple, and repeatable habits. Once an off brand product like this has been proven and integrated into your shopping routine, it brings easy and instinctive savings every day moving forward.
Related: Are Dollar Tree Batteries A Good Deal?
Dollar Store Pop Tarts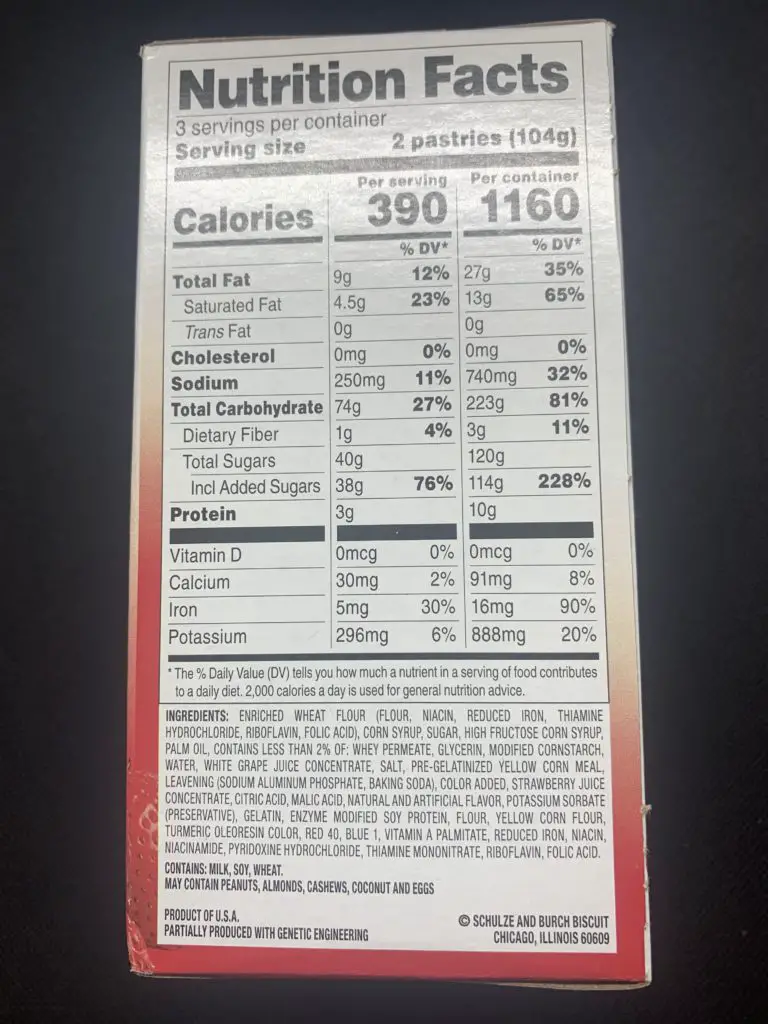 Are Toast'em Pop Ups The Original?
Sort of. Toast'em Pop Ups are made by Flavor Kist (a Schulze & Burch Biscuit Co.). They claim to be original toaster pastry dating back to 1923. That is over seventy five years of being in business.
What Happened To Toast'em Pop Ups?
Post invented a way to keep moist foods from spoiling back in 1963 by putting them in mylar wrappers. As they rushed to get a breakfast pastry to market (originally named Country Squares) Kellogg beat them with the release of Pop Tarts. Post then sold the brand and product to Burch Biscuit Company.
Related: Best Dollar Tree Finds – Dollar Tree Review
r/crappyoffbrands
There is an infamous subreddit called r/crappyoffbrands where users post images of terrible off brands products. These are funny knock off products that most people have never heard off. If you go to the section for Toast'em Pop Ups you will see all the comments about how good this product actually is. Many find these to be better than the name brand Pop Tarts. While this may be nostalgia talking, this product is still a budget friendly alternative to the name brand snack.
The Off Brand Guy team will be digging deeper into the r/crappyoffbrands subreddit for future articles. We hope to find some off brand gems to bring back to our loyal community.