Off Brand Lunchables? – Try Great Value Salsa & Cheddar Cheese Dip
Do you remember eating Lunchables as a kid? The only thing better was the big kid Lunchables. There was a nacho version that was my favorite. Just tortilla chips, nacho cheese, and salsa. And because it was a Lunchable of course there was a candy bar to round off the meal. This meal brings back fond memories. Luckily, you can recreate the magic with Walmart Great Value Salsa and Walmart Cheddar Cheese Dip. And as you can expect from the Off Brand Guy, it will be at a fraction of the cost of over priced Lunchables.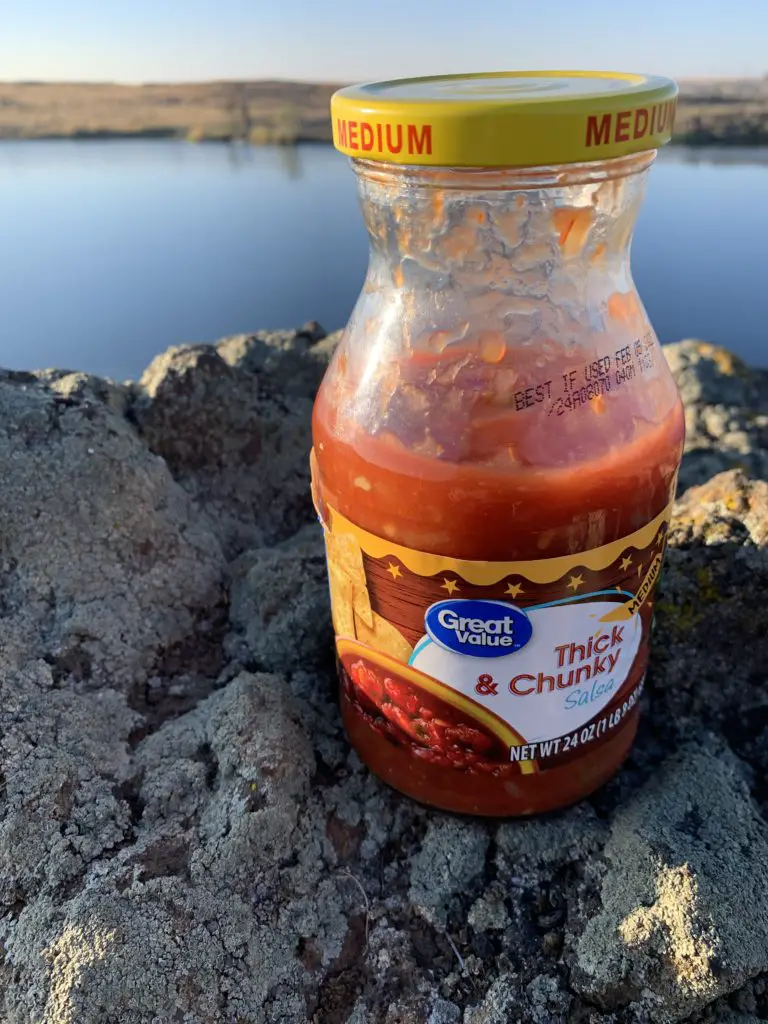 Who Makes Great Value Salsa? – Walmart Salsa
Great Value Salsa is Walmart's name brand salsa offering. I am not going to lie and say Walmart Salsa is the best out there. In my opinion most of the canned salsa are roughly similar. I truly can't tell the difference between salsa from Safeway, Walmart, or Trader Joe's. But it does the job.
If you care about Salsa and want to save some money, read my post on The Difference Between Salsa And Picante Sauce?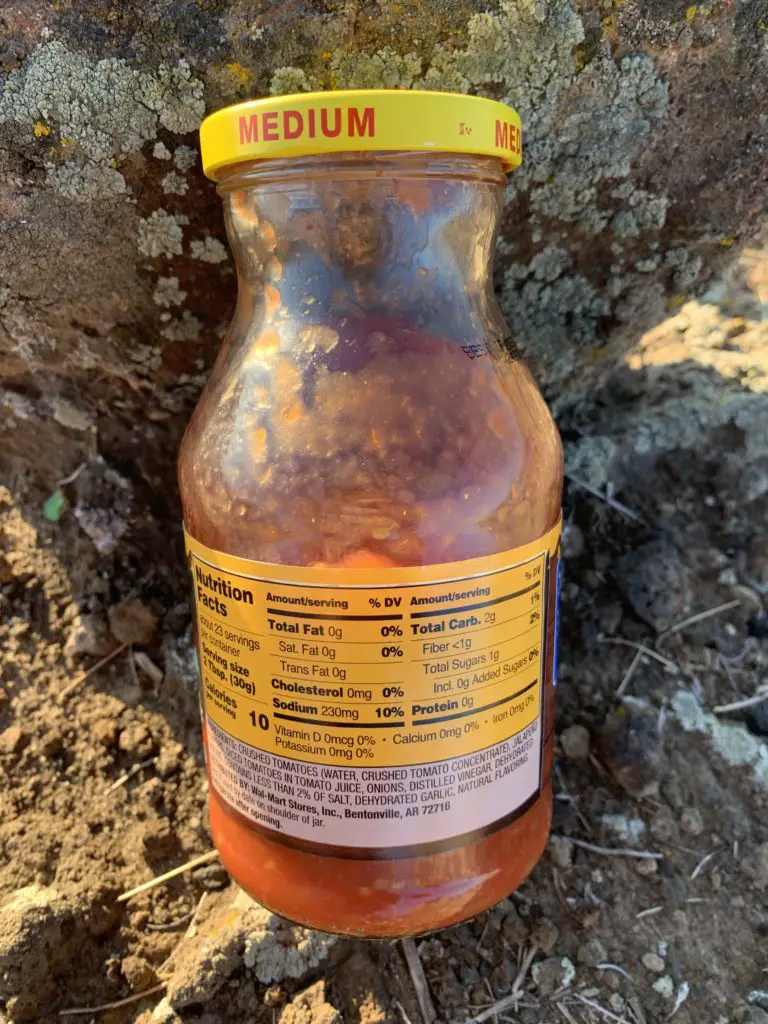 Great Value Thick And Chunky Salsa
One of the best things about the Walmart Salsa is the shape of the container. A very pourable design. I feel like off brand products typically have horrible packaging. Sometimes to the point, that it makes the product hard to use. This intelligently designed container with a narrow top, makes it easy to pour a massive salsa serving along some chips and cheddar cheese dip.
Thick And Chunky Salsa Ingredients
Frankly, the ingredients are kinda what you would expect for salsa. Only 10 calories per serving, not bad.
Crushed Tomatoes
Water
Crushed Tomato Concentrate
Jalapeno Peppers
Diced Tomatoes In Tomato Juice
Onions
Distilled Vinegar
Dehydrated Onions
Salt Dehydrated Garlic
Natural Flavoring
Great Value Medium Salsa
Everyone has a different tolerance for spice, some hate it and some need it. The good news is Great Value salsa comes in many varieties.
Great Value Mild Thick & Chunky Salsa
Great Value Mild Black Bean & Corn Salsa
Great Value Medium Thick & Chunky
Great Value Hot Thick & Chunky
Great Value Stadium Cheese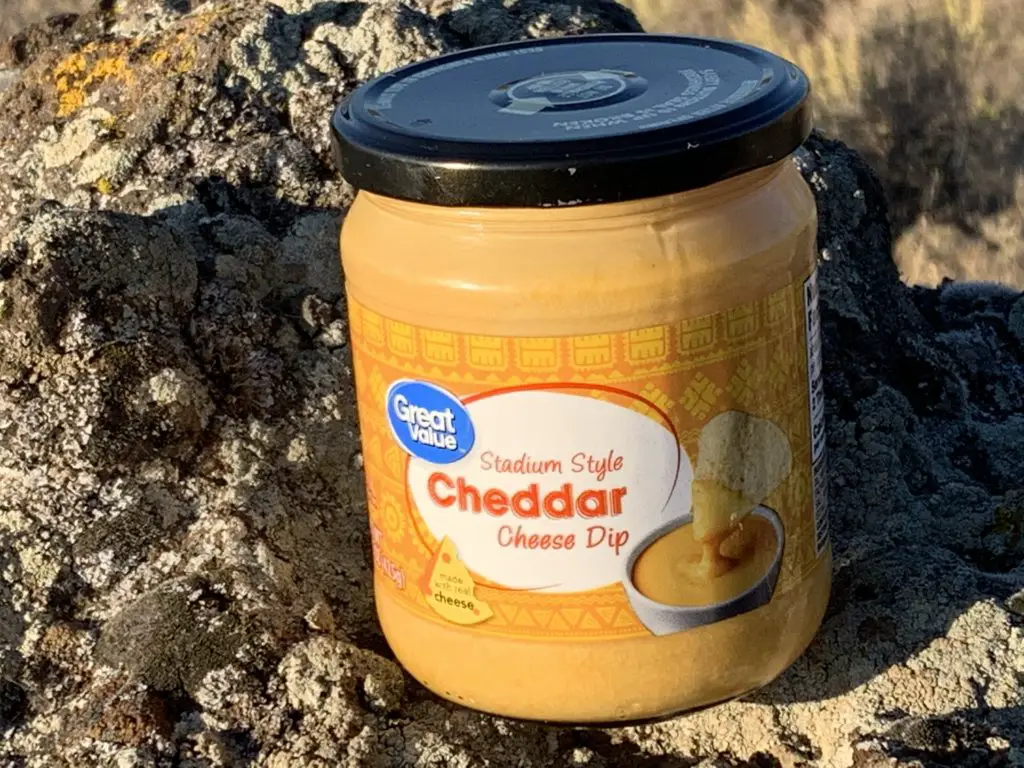 I love nacho cheese. Really, I can't get enough of it. I like getting it at Taco Bell, at baseball stadiums, and anywhere I can find it. I know it is unhealthy. But still, it is so good and unnatural. But you don't need to wait until the next baseball season to enjoy stadium nachos. In addition to the Great Value Salsa line, Walmart offers their own generic nacho cheese.
Walmart Nacho Cheese Sauce
First off, I will be the first to admit this is not as good as Taco Bell nacho cheese. It comes room temperature, rather than perfectly heated. And the taste is a little more bland. But if you are in the mood for Lunchable style nachos, this will get the job done.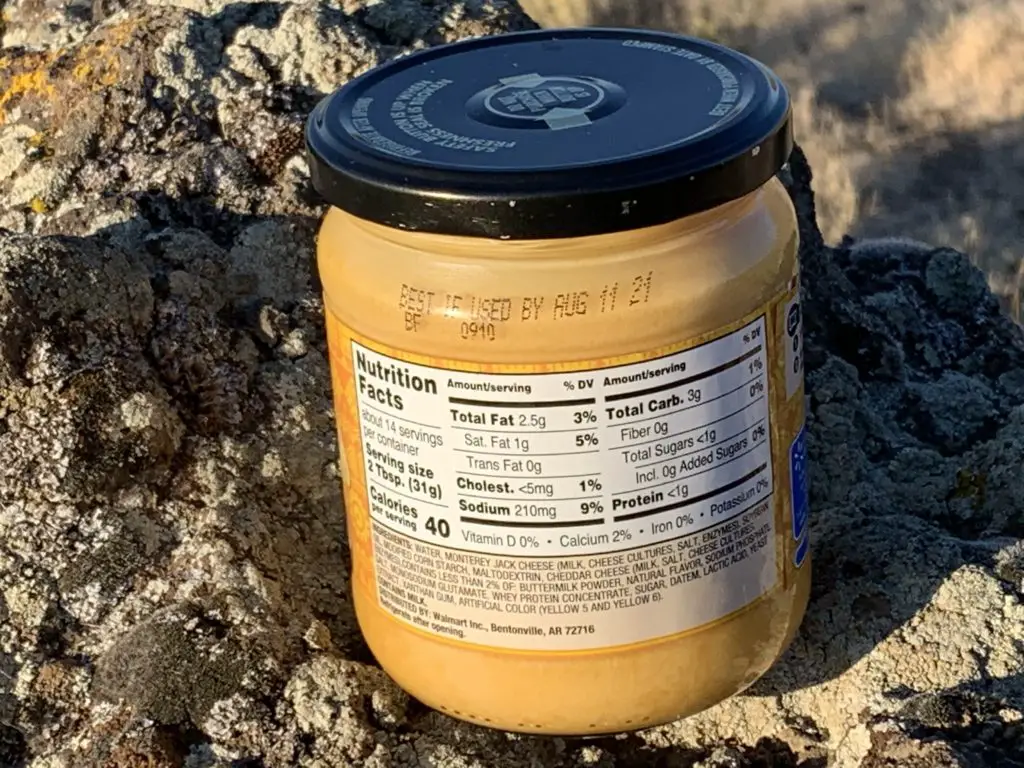 Great Value Cheese Dip Ingredients
Water
Monterey Jack Cheese (Milk, Cheese Cultures, Salt, Enzymes)
Soybean Oil
Modified Corn Starch
Maltodextrin
Cheddar Cheese (Milk, Cheese Cultures, Salt, Enzymes)
And the list goes on…
Cheese Sauce For Chips
Imagine the perfect day. Getting off work early. Coming home to watch a ball game on TV. Maybe having a couple buddies join. Then pulling out a platter of salsa and cheese dip. Sometimes life is about the simple things.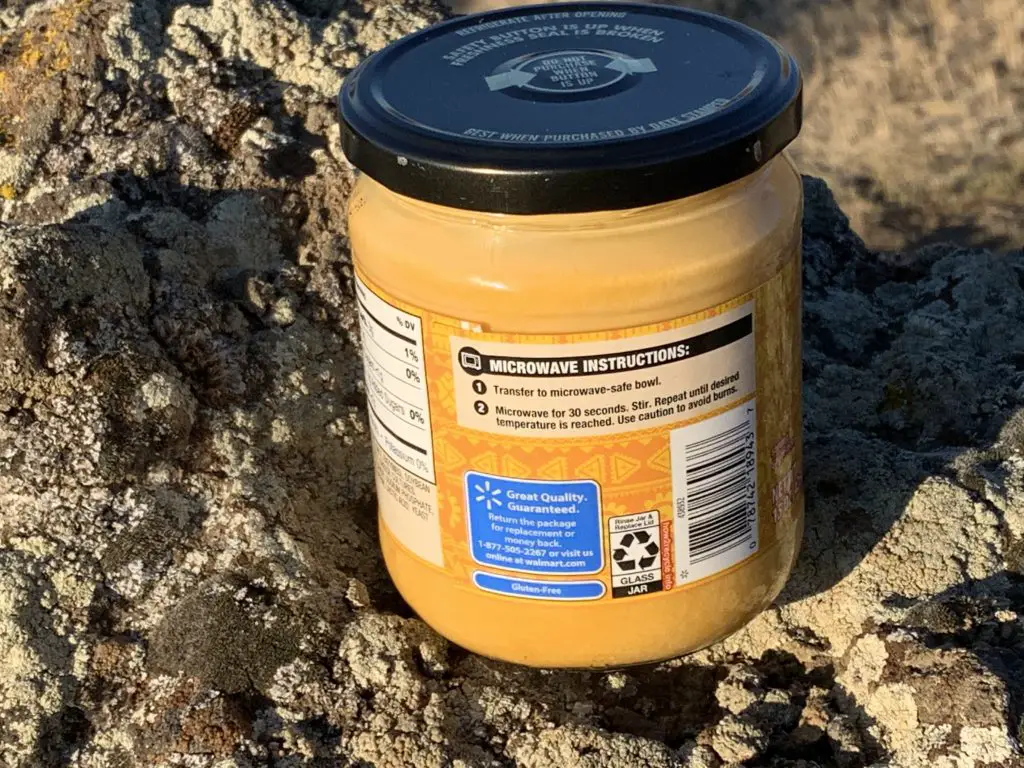 Walmart Nacho Cheese
As I said before, warm nacho cheese is so much better. The Walmart stuff is microwave save, so make sure to follow the directions above. Obviously pour into a microwave bowl first. Do not microwave in the original glass container.
Great Value Nacho Cheese & Great Value Salsa
Due to the artificial nature of these products, especially the Walmart Nacho Cheese, you may think these dips last forever. But that is not the case. Once opened, they need to be refrigerated. And in my opinion, after opening I would use within 3 months. Also, each item clearly has a black stamp with the "Best If Used Date" date on the container. Do remember, that a "Best If Used Date" is different than an expiration. date. I purchased these products in October of 2020. The "Best If Used Date" for the Great Value Salsa is February 2022 and for the Great Value Nacho Cheese it is August 2020.
Off Brand Lunchables
We all know that the legitimate Lunchables we remember from our childhood are manufactured by Oscar Mayer. But breaking news! And this is new for me as well. Off brand Lunchables do exist! Walmart now offers Great Value Lunch Packs. Please stay posted for a future review.