2020 Prizm Baseball – Luis Robert Rookie Card Pull
Reading Time:
4
minutes
Even Off Brand Guy has to splurge sometime. What is life without hobbies? In my case this hobby happens to be collecting baseball cards. Typically, not a topic covered in personal finance oriented blogs (I usually write about things like Tillamook Ice Cream and Trader Joe's Vodka Of The Gods). As baseball cards are expensive and something tough to justify as a true investment. But every year I treat myself to a hobby box of cards. In 2019 it was Topps Finest. After extensive research this year, I decided to purchase a hobby box of 2020 Prizm Baseball. I believe this to be the best value in the baseball card hobby.
Disclosure: Some of the links on this site are affiliate links, meaning, at no additional cost to you, I will earn a commission if you click through and make a purchase. This allows me to buy more off-brand products for future reviews.
Panini Prizm Baseball
The two most accessible Panini baseball products in 2020 are Panini Optic and Panini Prizm. The hobby box of Panini Optic has two autographs per box. Panini Prizm has three autographs, so easy decision right? Actually, not so much. If I am being honest, I think I prefer the Optic card design. But regardless, this year I decided to get a hobby box of Panini Prizm from Blow Out Cards.
Luis Robert Rookie
Sport card collecting is all about the rookies. This year the most sought after rookie is the White Sox's center fielder Luis Robert. As anyone opening up a hobby box, this was one pull I was hoping for. Lucky for me, I snagged the beautiful insert, refractor below. Notice the triple protection of a penny sleeve, top loader, and a team bag.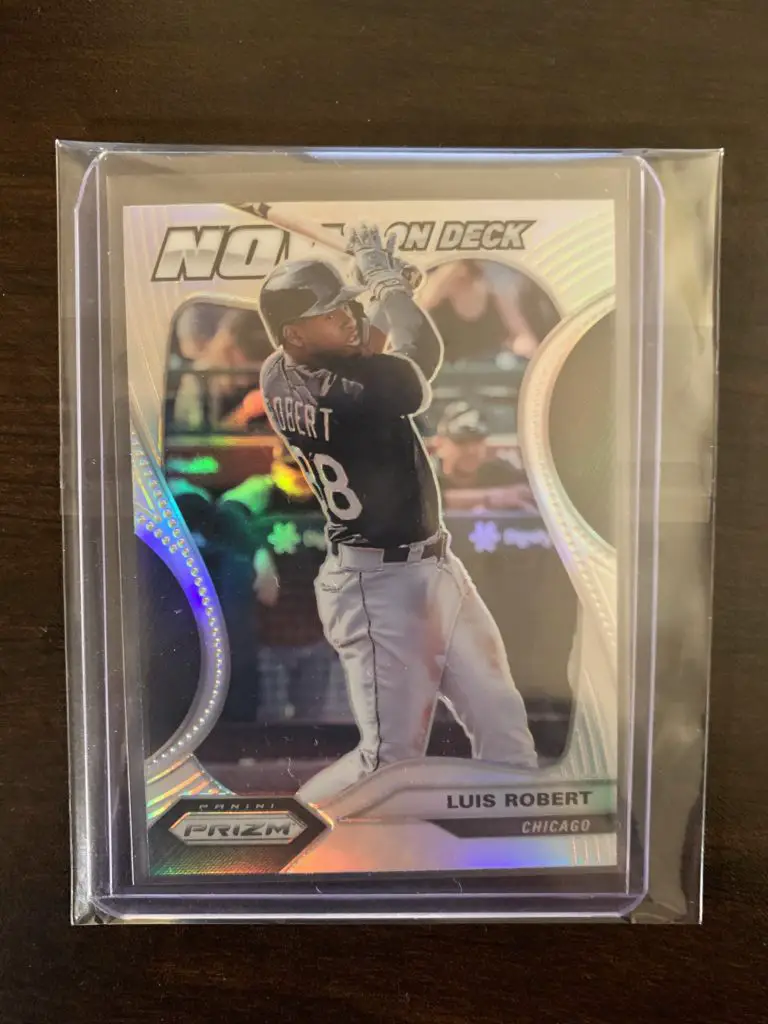 Prizm Baseball Cards
One thing I like about the Prizm hobby boxes is the generosity in quality refractors, numbered cards, and inserts. Take a look at a few cards I pulled out of only my first four packs.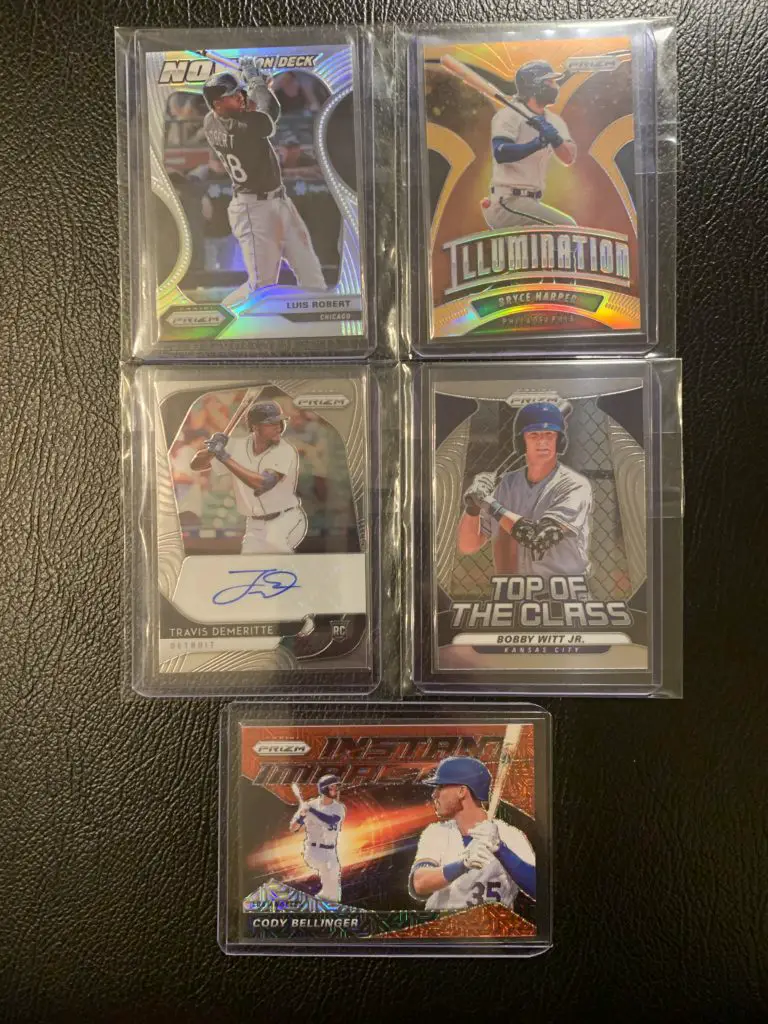 2020 Prizm Baseball Target & 2020 Prizm Baseball Walmart
Before pulling the trigger on a hobby box of 2020 Prizm Baseball, I tried to find a blaster box at my local retailers. The problem is they were sold out. I looked at all the Target stores in my area. And even though the website stated some stores had inventory, nothing was on the shelf upon my arrival. I went to at least three Target stores before giving up. No luck at Walmart either. This has been a common issue in 2020. The hobby is so hot that folks buy up all the inventory as soon as the shelves are stocked. I was not willing to pay a premium to get a blaster box from a 3rd party online. So I decided to shell out for a hobby box.
Kyle Lewis Rookie
As a Mariner fan, my ideal pull is a rookie Kyle Lewis auto. No doubt about it. As the Mariner's take a step back to rebuild I have been stocking up on solid rookie and prospect cards. After Kyle Lewis's performance this year, it is clear he is going to be a superstar of the M's franchise on their upward trajectory.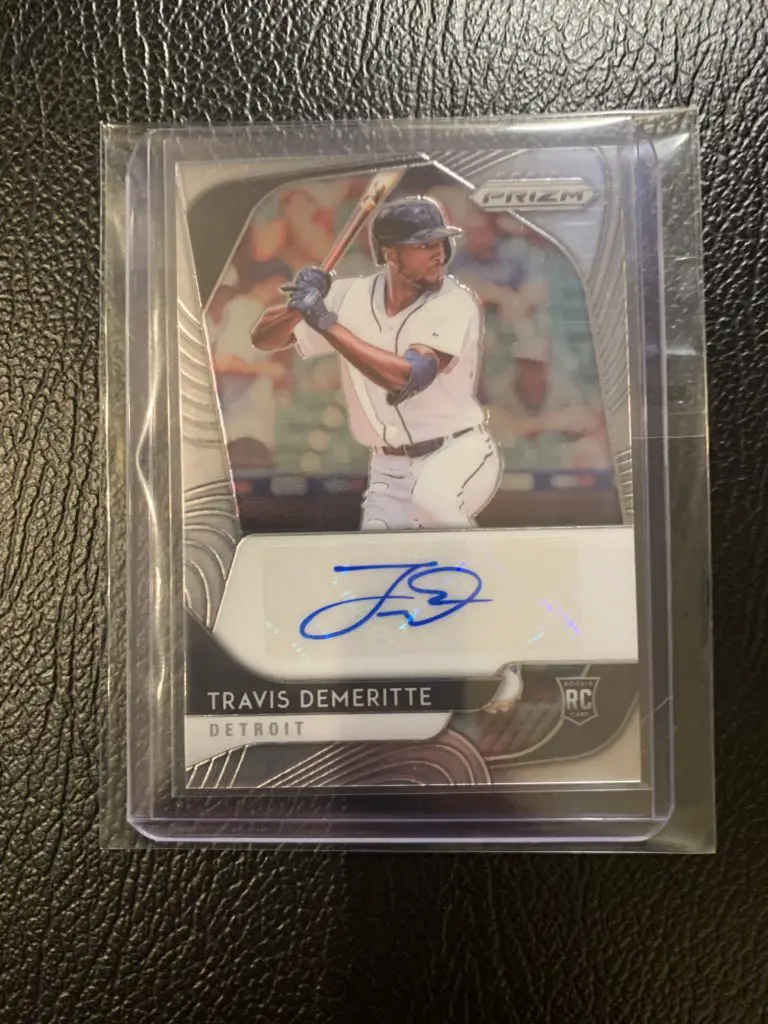 2020 Prizm Baseball Hobby Box
I ended up spending $140 for a hobby box of 2020 Prizm Baseball (the current price is around $185). This includes 12 packs with 12 cards per pack. Here is what an average hobby box includes:
3 Autographs
5 Red Prizms, 4 Blue Prizms and 3 Silver Prizms
12 Inserts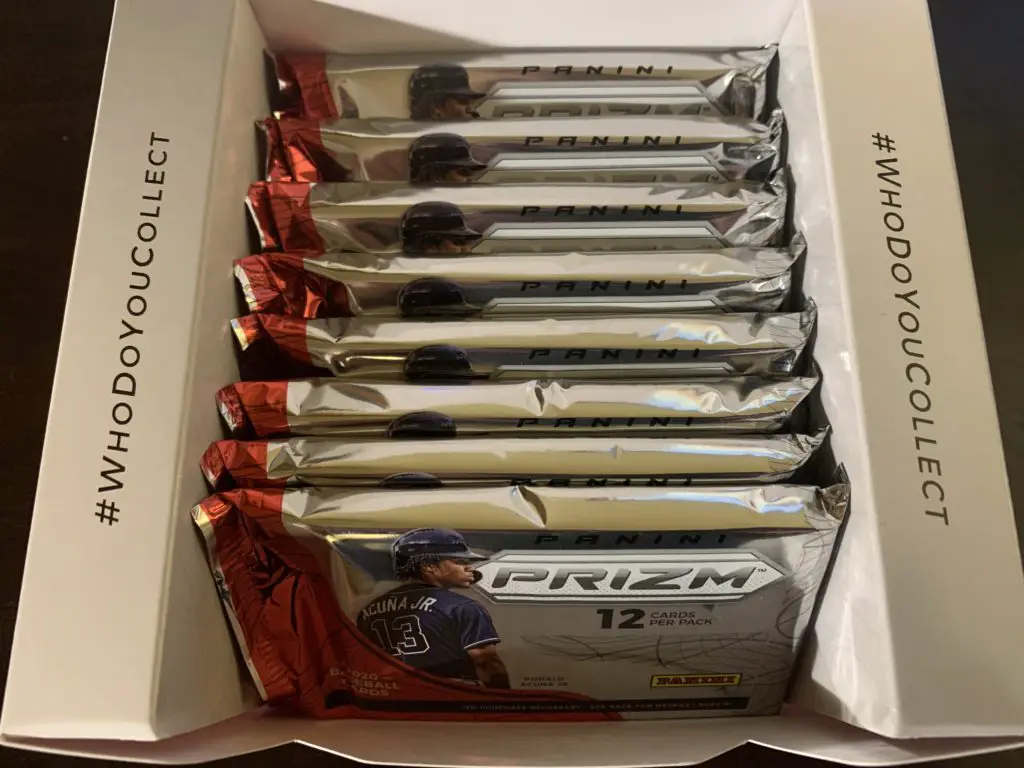 2020 Prizm Baseball Retail – Prizm Baseball Blaster
Hobby alone has 18 different parallels. But each format, offers unique parallels including majestic colors like Cosmic Haze and Carolina Blue. So there is an incentive to seek out all the different formats, if you can get yours hands on inventory.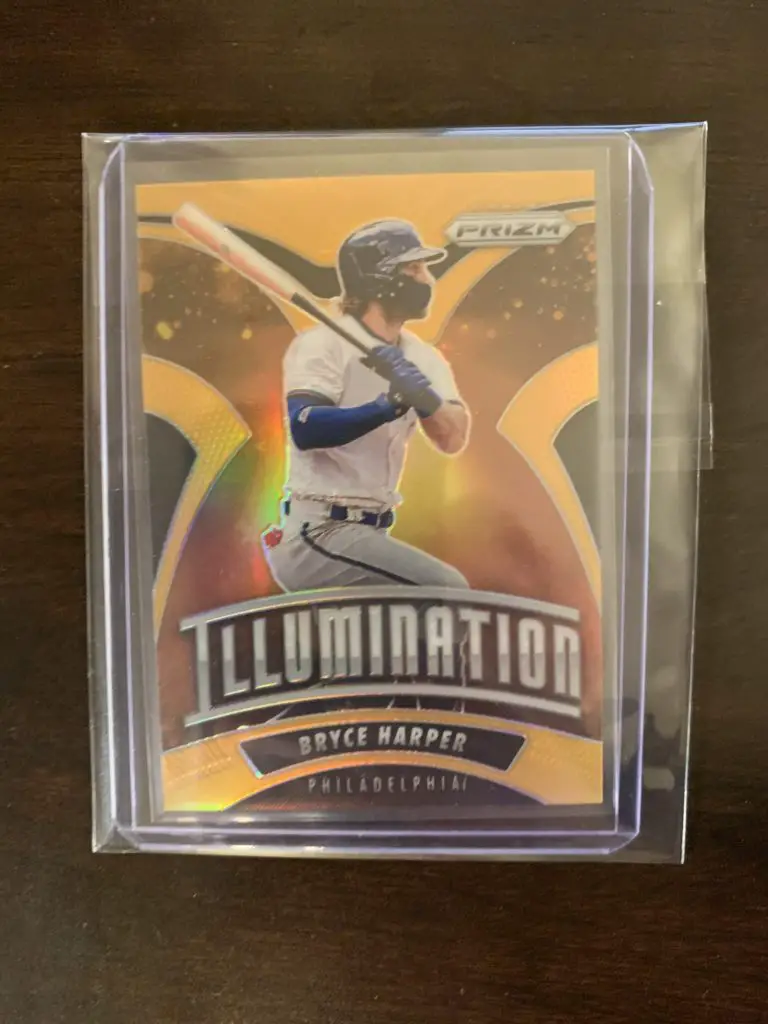 Rookie Cards & Prospect Cards
There are 30 "Top Of The Class" inserts that you can collect throughout the 2020 Prizm Baseball product. This a nice list of not rookies, but future top prospects. A lot of first round draft picks from the last few years. I pulled the Bobby Witt Jr. card below. And while I did not recognize the name upon opening the pack, I was satisfied to see it going for around $11 on COMC.