Tillamook Mudslide Ice Cream Review
Reading Time:
3
minutes
Smooth chocolate ice cream with a ribbon of rich fudge and chocolatey chips. How does that sound? Mudslide ice cream is my favorite chocolate Tillamook ice cream product. Read the Tillamook Mudslide ice cream review below to find out why.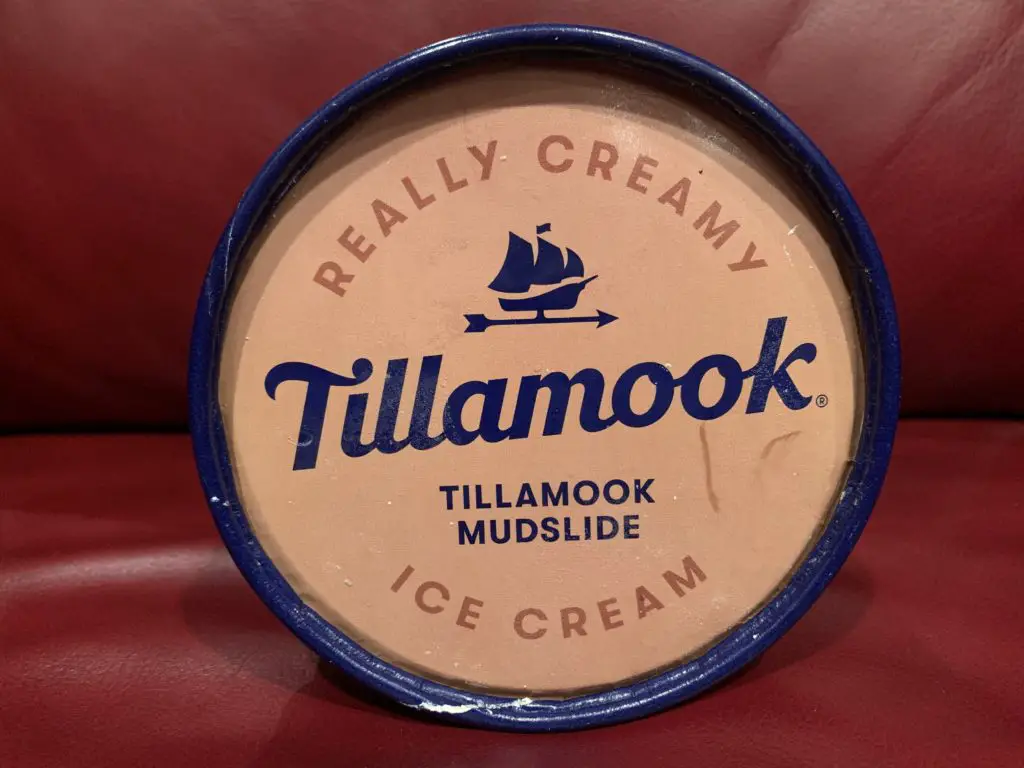 Tillamook Mudslide Ice Cream Review
Tillamook is just such a great brand and their ice cream is so great! It is the creamier of all the brands I have tried and reasonably priced. The mudslide and chocolate ribbons on it and it's just so good." – Review From Sam's Club
Tillamook Mudslide ice cream lands on Eighty MPH Mom's list of top five Tillamook ice cream flavors. While I don't agree with the entire list, I do agree with including the mudslide flavor.
It is all about the chocolate ribbons. As usual, Tillamook does not over do it with the fillings. There is just the right amount of these delicious chocolate ribbons that keep you eating as you hope to stumble upon the next one. As you wait for the next chocolate ribbon try to enjoy every minute of the smooth chocolate creaminess of the ice cream.
After eating way too much of this stuff lately, I have become more disciplined. I use a smaller bowl and try to eat slowly. Otherwise a serving for me becomes the whole tub.
Who Sells Tillamook Ice Cream?
I always pick up Tillamook ice cream at Walmart for the everyday low price of $4.74. You can also find it at Safeway and Kroger stores but it will be more expensive. Ridiculously expensive in some instances.
Tillamook Ice Cream Nutrition Facts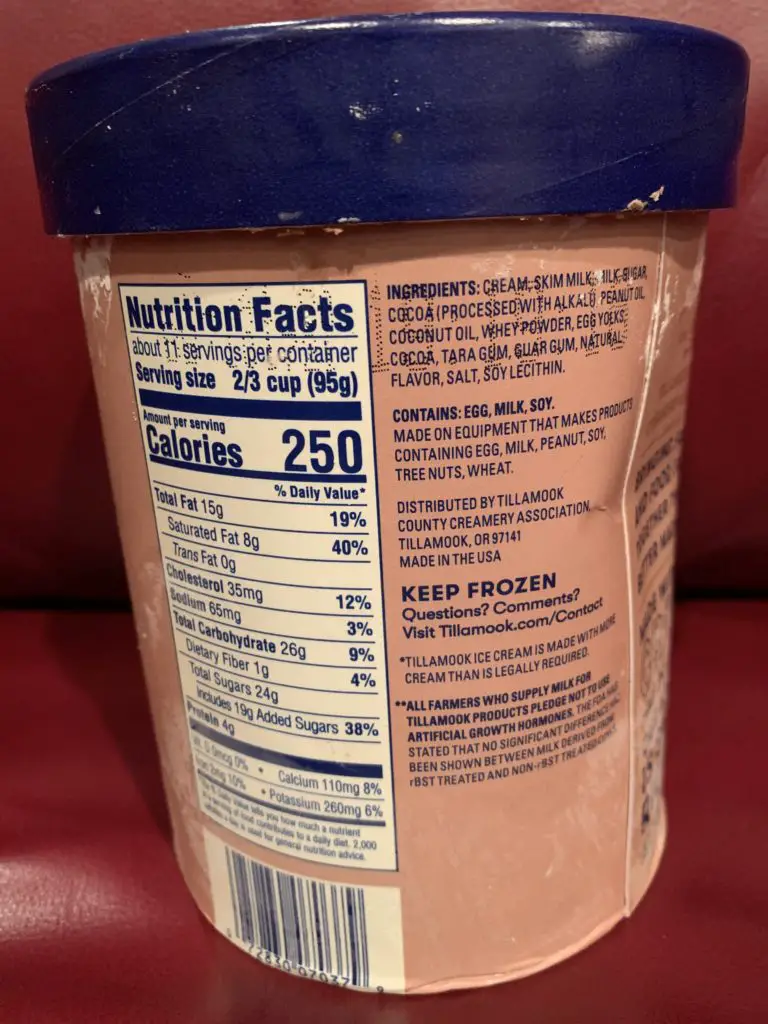 What Is In Tillamook Mudslide Ice Cream? – Tillamook Mudslide Ingredients
Cream
Skim Milk
Sugar
Cocoa
Peanut Oil
Pasteurized Egg Yolks
Whey Powder
Tara Gum
Guar Gum
And the list goes on…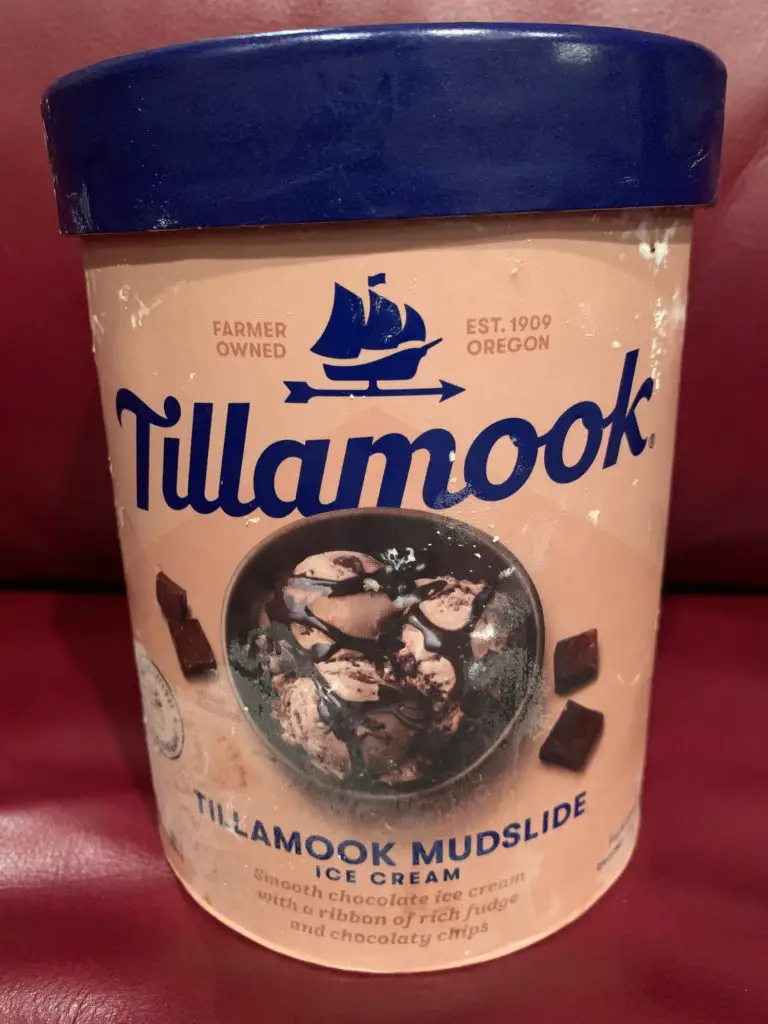 Tillamook Chocolate Mudslide
I love how he calls it "Tillamooook". He must not be from the Pacific Northwest.
If you are looking for a more "budget" ice cream check out the Off Brand Guy's Kroger vanilla ice cream review.
Mudslide Cocktail – What Is A Mudslide Drink Made Of?
If you like mudslide ice cream, you will probably like mudslide cocktails. My first mudslide cocktail was in Mexico. I was in a rooftop pool over looking the beach on a beautiful November afternoon. The resort was all inclusive and I was sipping on a boring vodka soda. Then I saw the folks next to me drinking these magnificent looking beverages. I had to try one for myself! A mudslide cocktail is made up of vodka, Kahlua coffee liquor, and Irish cream liquor. I prefer my blended and topped off with some chocolate sauce. Maybe even some whipped cream.
If you are trying to make Mudslide cocktails on a budget, check out my article on the best cheap vodka.
Chocolate Mudslide Ice Cream Sandwiches
Tillamook now offers ice cream sandwiches. I have been meaning to try these for awhile. But I always cheap out. I am going to be honest. These are not cheap. But now that I found out they have a chocolate mudslide version, I am picking some of these up ASAP. Stay tuned for a future review.