Great Value Buttery Walmart Crackers: Buttery Bliss On A Budget
I usually do not discover new types of product through off brands. I usually enjoy a name brand product and then find a store brand version down the line to save money. That all changed with Walmart crackers. I recently bought a box of Great Value Buttery Smooth Crackers. I couldn't believe what I had been missing out on all these years.
Club Crackers
I didn't know this until after the fact, but these buttery flavored crackers are an off brand version of Club Crackers by Keebler. They taste amazing on their own, or even better topped with some sharp cheddar cheese (Check out my article on Tillamook Extra Sharp Cheddar vs. Kroger Cheese). The crackers are described as having a flaky, buttery smooth texture and delicious taste. I would agree with this!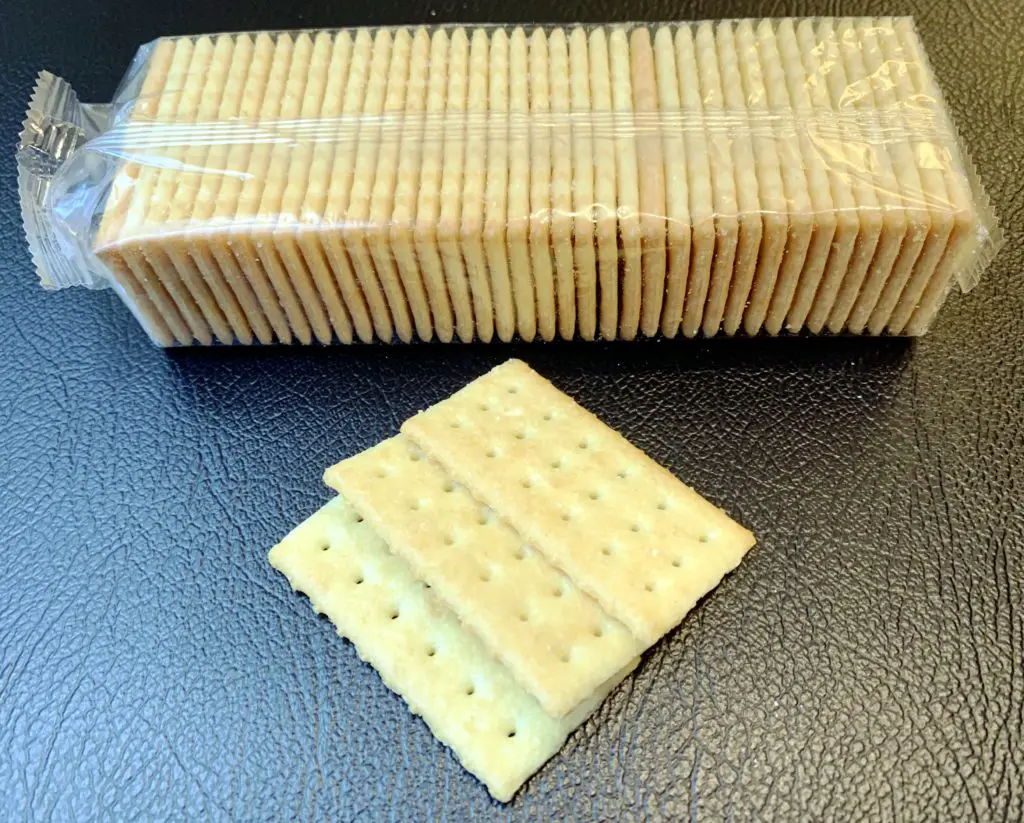 How I Describe Buttery Smooth Crackers
Flaky: Be warned. These things will make a mess.
Salty: They are crackers after all. You taste the salt immediately and then as the crackers melt in your mouth, the buttery flavor starts to make it's presence.
Richness Of Flavor: There is something about the buttery taste that makes these feel more substantial than a normal cracker. Maybe it is because you can pick up on how calorically packed they are even after one bit.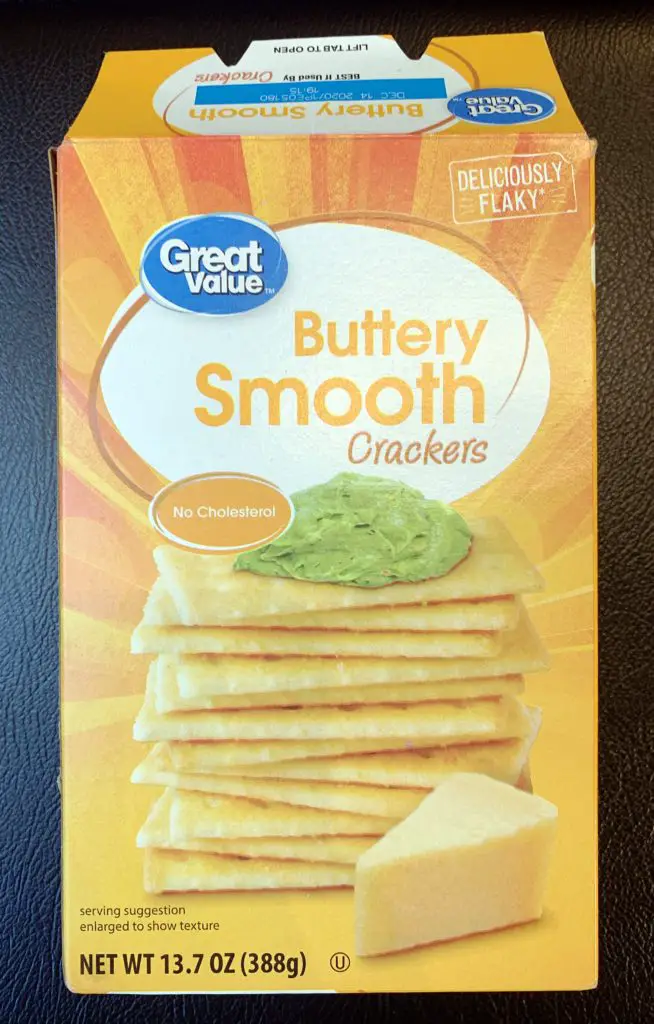 Nutrition – Great Value Buttery Smooth Crackers
| | |
| --- | --- |
| Nutrition Facts | |
| Serving Per Container | 28 Crackers |
| Crackers Per | 4 Crackers |
| Calories Per Serving | 70 Calories |
| Total Fat | 3g |
| Saturated Fat | 0.5g |
| Trans Fat | 0g |
| Polyunsaturated Fat | 1.5g |
| Monounsaturated Fat | 0.5g |
Butter Crackers Walmart Nutrition Facts
After one bite of these buttery smooth crackers, it is clear they are definitely not healthy. They freakin' taste like pure butter!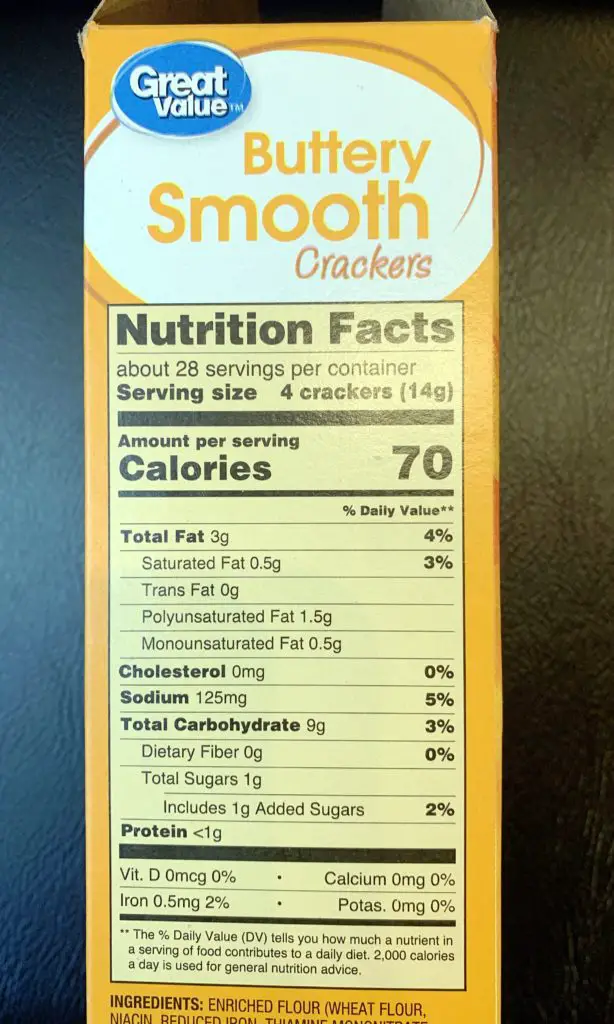 Snack Ideas With Walmart Butter Crackers
Sharper Cheddar Cheese
Deli Ham
Avocado (so good, but so fatty!)
White Cheddar Cheese
Roasted Red Pepper Dip
Cheese Ball Dip
Artichoke Dip
Check out Pinterest for more Club Crackers Snack Ideas
Ritz Crackers Walmart – Great Value Ritz Crackers
The question may remain on how these compare to the classic Ritz Crackers at Walmart. And they are actually quite different. Ritz crackers lack the buttery flavor and smoothness of texture. This is not a bad thing. Ritz Crackers are more of a general cracker that is suitable to any type of snack. While buttery crackers are best saved for specific recipes and special occasions. Of course, I am referring to the classic Ritz Crackers. Nabisco also offers numerous novelty Ritz flavors.
Ritz Crackers At Walmart
Do Crackers Expire? – Great Value Crackers
I purchased my last box of buttery smooth crackers on August 8th. The "Best If Used By" date on the box is December 14th. A best buy date is not a safety date. While you may not get sick eating the crackers after this date, they will start to loose their flavor and freshness. Even processed food has a best by date sometimes. According the experts at StillTasty, properly stored and unopened crackers will general be at their peak quality for 6 to 9 months. So in this case maybe a little bit beyond the best by date on the packaging.