Walmart Equate Flushable Wipes: Hygiene On A Budget
I know what you are thinking, more bathroom content. Between the article on Equate Daily Fiber and now Walmart Equate Flushable wipes, I am hitting it hard this week. But Equate wet wipes are helpful to have around the house for a variety of uses. Including a clean butt after going number two.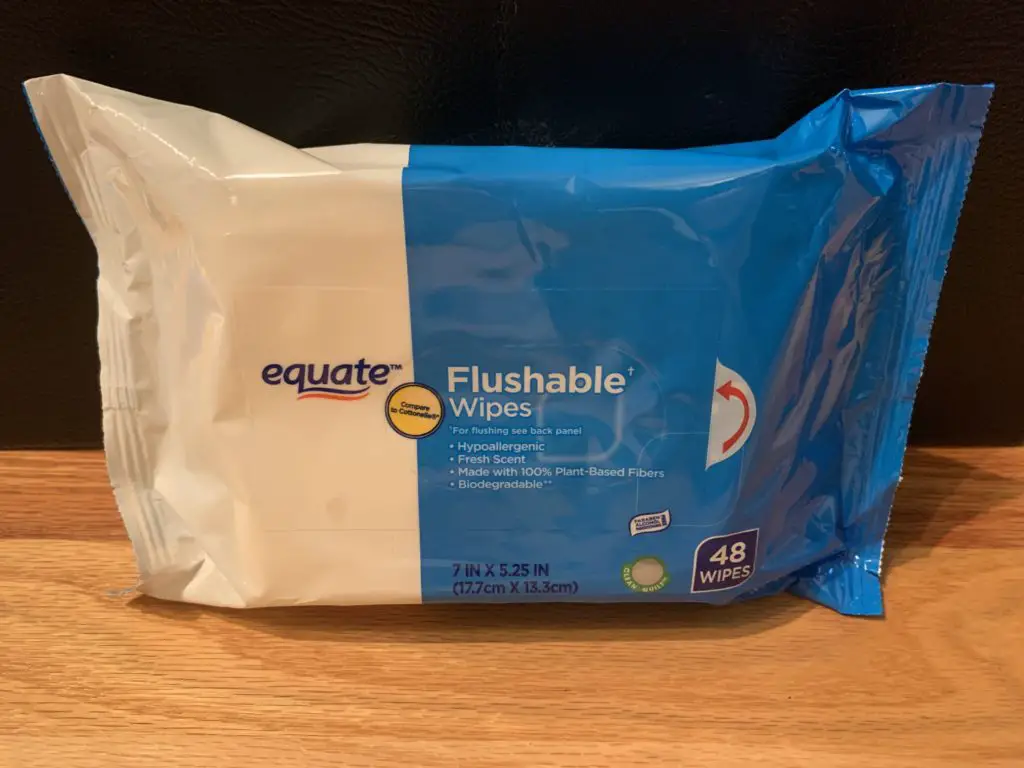 Equate Flushable Wipes 3 Pack
The Walmart Equate Flushable Wipes are as cheap as it gets. A 3 pack of 48 wipes, so 144 wipes in total, comes to $3.78. This comes to only 2.6 cents per wipes.
Equate Fragrance Free Flushable Wipes
For those sensitive to strong smells and fragrances, Walmart also offers a fragrance free version of the wipes. In my opinion the fragrance on the standard wipes is mellow and actually quite pleasant.
Equate Fragrance Free Flushable Wipes, 3 packs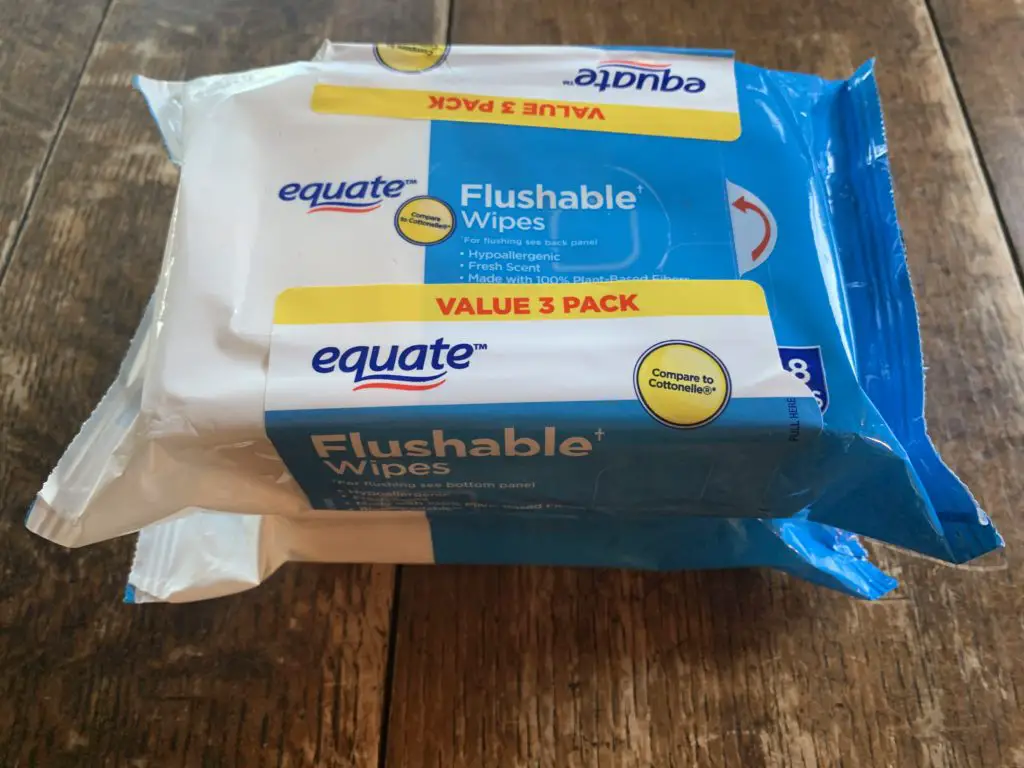 Equate Flushable Wipes Ingredients
Water
Glycerin
Chamomilla Recutita (Matricaria) Flower
Aloe Barbadensis Leaf Extract
Tocopheryl Acetate
Cocamidopropyl PG-Dimonium Chloride Phosphate
Sodium Benzoate And Citric Acid
Fragrance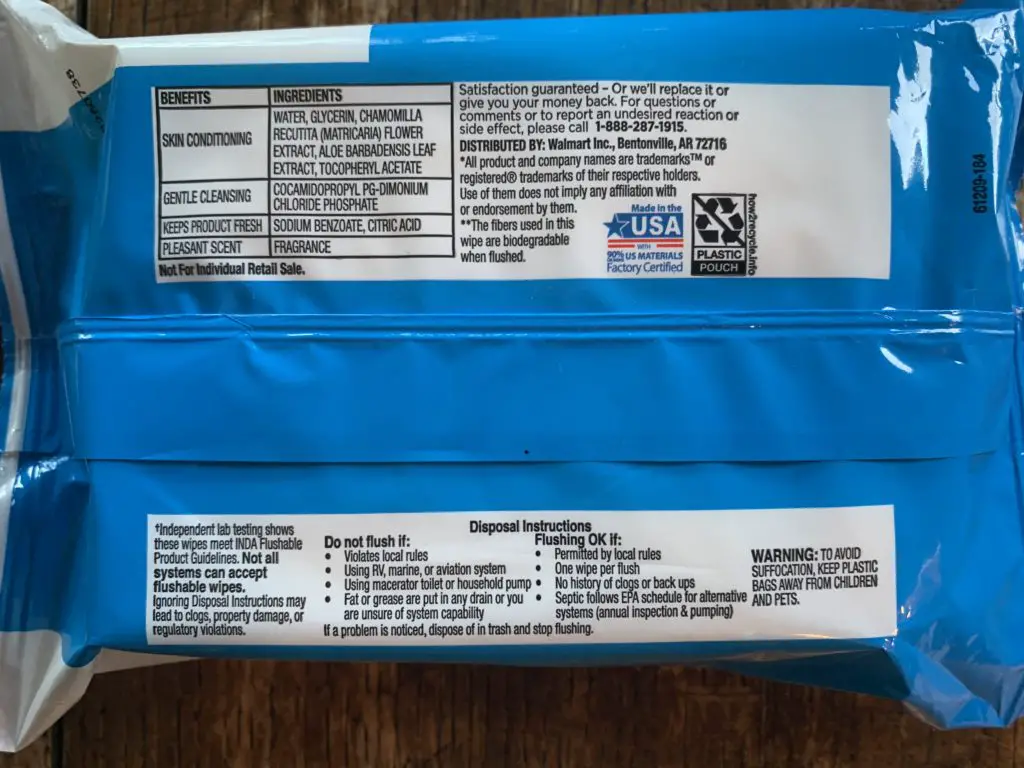 Equate Flushable Wipes Review
First off, let's take a look at the packaging. The 3 and 5 pack sizes comes with a resealable flap. This works okay if the wipes are used quickly. But over time the moisture of the wipes wears out the adhesive of the resealable flap. If you are willing to spend a little more you can get a version of the product that comes with a plastic reclosable top. This is much more effective in keeping the wipes moist and effective over a period of time. But it does cost more.
The wipes themselves work great. Relatively, easy to remove from the packaging. For the most part they stay moist for ease of use. I typically use one or two wipes per bathroom visit. No reason to not use the front and the back of the wipe.
Equate Wet Wipes Criticism
My only criticism is the size of the wipes. While this size probably works great for a baby, it is small for a grown man. For me it is not a significant enough problem to over pay for specialty men's wet wipes, but the thought has crossed my mind.
Equate Flushable Wipes Uses
After going number #2 (Wiping bums!)
Cleaning residue or sticky material off household objects
Clean public toilet seats before use
Camping
Cleaning up pets
Cleaning table and chairs at fast food restaurants
Equate Disposable Wipes
If you read the Equate wipes packing the wipes claim to be flushable. I appreciate this as a benefit in a must flush situation. But on the day to day, I don't trust flushing these. It is hard on the pipes and even the flushable wipes are known to cause plumbing issues. If you must flush, the directions state to only flush one wipe per flush. I recommended having a dedicated small, closable bin for disposing of these wipes. This way you will avoid potential expensive plumbing issues. If you want to take it a step further you can even purchase scented garbage bags so used wipes don't stink up the room.
Mens Flushable Wipes
Men's body wipes are a stylish trend over the last few years. And a costly trend as well. With powerful packaging and a masculine scent these same types of wipes end of costing two or three times as much. The things is from a functionality perspective the products are exactly the same. Take the popular brand of Dude Wipes. A pack of 48 wipes goes for $2.98, breaking down to over 6 cents a wipe. Yes, they are proudly made in the USA, they contain aloe and Vitamin E, and the packaging is no doubt cool. But it is not worth three times the cost. Wipes are wipes. The main advantage of the wipes for men is the size. The surface area of the wipes is 25% larger.
Buy Mens Wet Wipes