The Best Hazy IPAs In The Pacific NW
I like saving money. I like finding cheap stuff and I hate over paying. But premium beer is one thing I have been willing to overpay for lately. I am not talking about any craft beer. It has to be my favorite. It has to be the stuff I really like. I am all about Hazy IPAs. Also, known as New England style IPAs. I like the fruity, juicy flavors that are so hazy it almost looks like pulp in organic juice. This summer I went to the store and shelled out for some of the best Hazy IPAs available. I bought a bunch of singles and tried one new beer everyday. I have identified the best Hazy IPAs in the Pacific NW.
Related: Best Cheap Vodka? Trader Joe's Vodka Of The Gods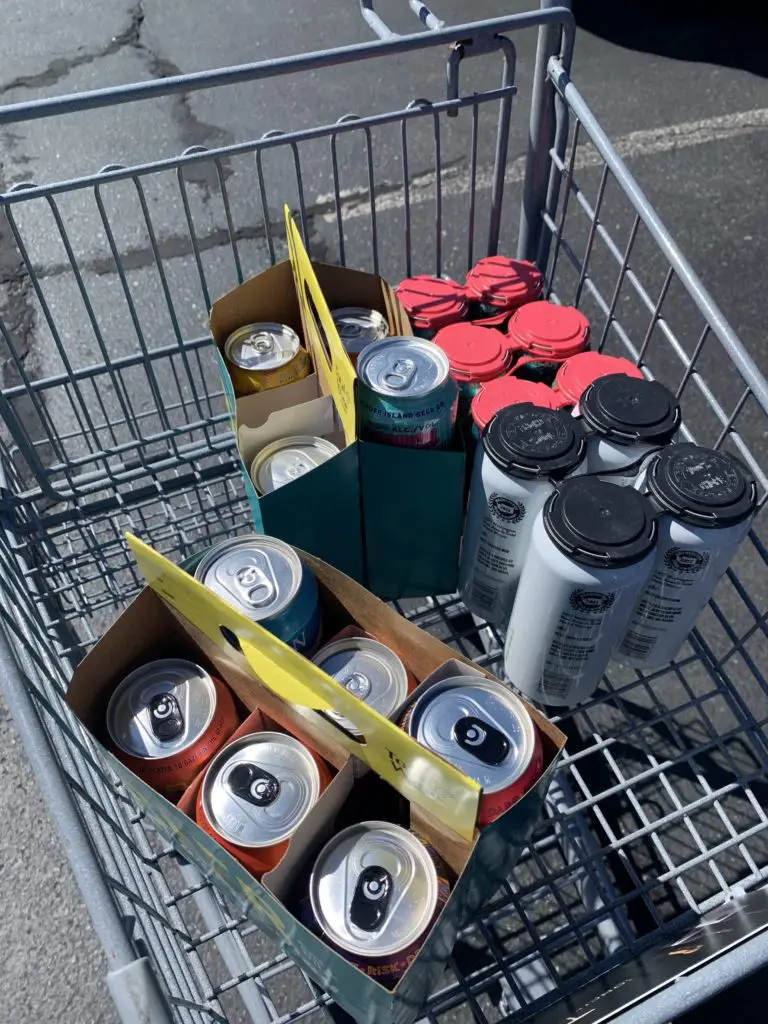 Why Are Hazy IPAs So Popular?
There are many reasons Hazy IPAs have become so popular. First off, they are less bitter and have a pleasant mouthfeel in comparison to standard IPAs. Plus, many bring intense fruit forward flavors of citrus, mango, orange, and passionfruit. These cloudy and dense beers are exploding with flavor in every sip. The fruity aromas will change your mind about what a beer can be. Plus, there is a cool factor to Hazy IPAs. They don't distribute very well. So the good ones aren't available at the regular supermarket. You have to seek them out. That is a badge of honor for the very serious craft beer drinkers.
Is Juicy IPA The Same As Hazy?
Hazy IPAs have a cloudy quality because the filtration step is skipped, leaving behind the extra goodness from the grain and hops. The term "juicy" shows up everywhere in the beer world. The problem is that it is not used consistently. Generally speaking, juicy is used to described the low bitterness and fruit flavors of New England style IPAs. Brewers have to get just the right amount of hop particulate in suspension to accomplish the "juicy" flavor".
Related: Trader Joe's Gin – Best Inexpensive Gin?
What Are Some Good Hazy IPAs?
1. Ripe IPA – Great Notion Brewing – New England IPA
This is my favorite beer of the summer. They are couple different varieties. I think my preference is actually the Over Ripe IPA. The aroma is mind blowing. I bought a four pack at the local Great Notion location in Seattle and looked forward to enjoying one of these after work each day. I would sit there and just the smell the beer for a couple minutes before drinking. Seriously, I don't understand how a beer can smell this good. It will change your opinion on what a beer can be. Now, to the flavor. This flavor is loaded with tropical notes of mango & papaya. Ripe is brewed exclusively with Citra and Citra Cryo hops for a juicy wave of citrus. This is the quintessential West Coaster's take on the New England IPA.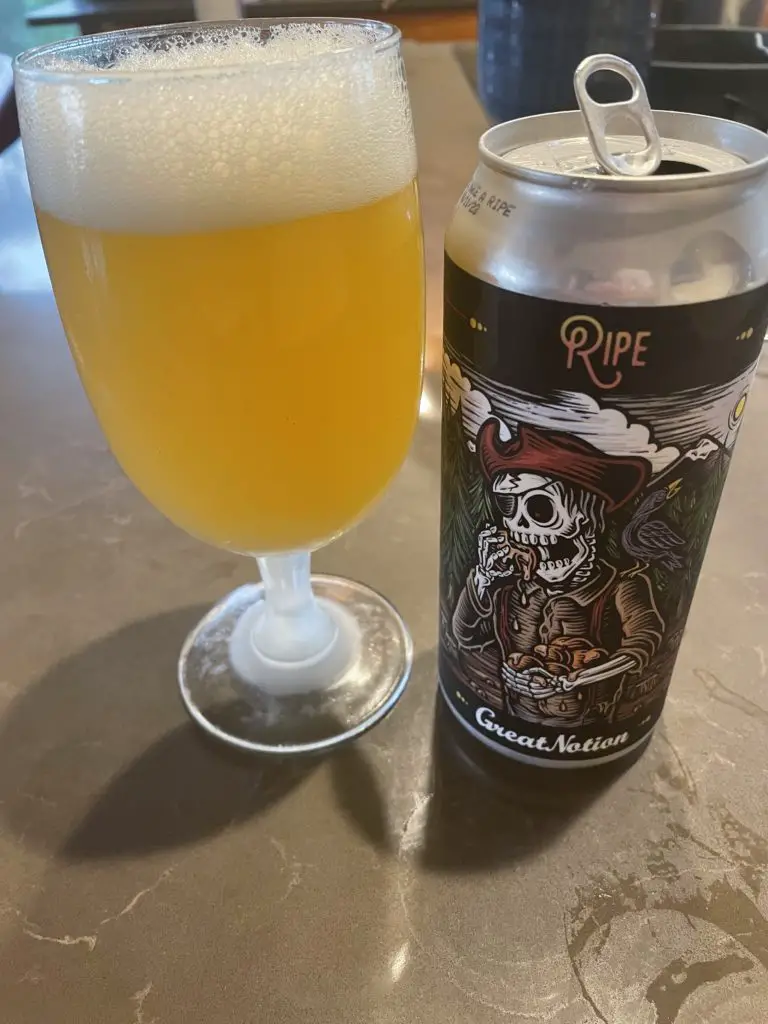 Best Hazy New England IPA
2. Pineapple Party Punch – Rogue Ales – Imperial Hazy
This beer snuck up on me. In general, I have always liked the beers from Rogue. I find them to be underrated. I almost bought a four pack but then got scared because the beer flavor was described as pineapple & toasted coconut. I should of got a four pack. This was an amazing beverage. Beer Advocate describes this Imperial Hazy IPA is as being reminiscent of the Piña Colada. It is not bitter, but sweet and meant to be sipped slowly on. I have never had a beer like this before. Also, I can't believe that this thing comes in at an 8.4% ABV. A few cans of Pineapple Party Punch could be trouble.
Related: Best Trader Joe's Alcohol – Cheapest Beer Prices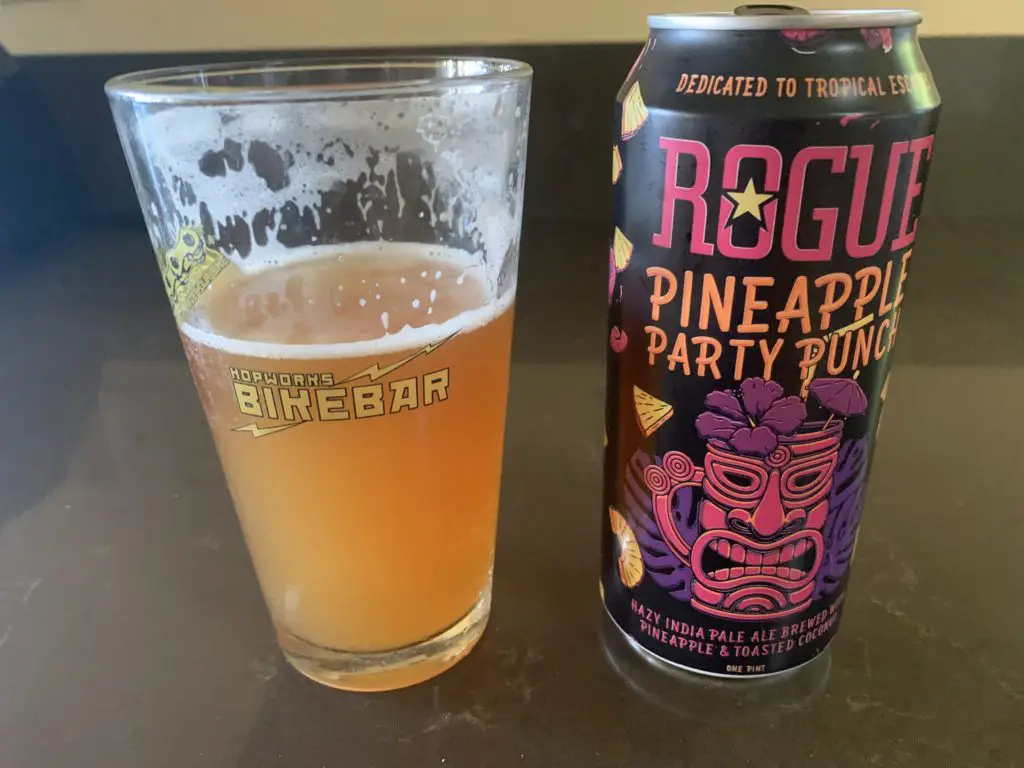 3. Nectar Of The Gods – White Bluffs Brewing – American IPA
The Nectar Of The Gods is the flagship beer from White Bluffs Brewing. I had this a few years back and loved it. But I was not able to find it since. I had to get a six pack when I saw it on the shelf at Total Wine. It didn't come cheap. I believe it was around $18 for a six pack. Honestly, I can't think of a better name for a beer. It sounds like it is the real deal. This beer comes with an amber color and is described as a semi hazy. It is a mango forward beer. It still has some bitterness which makes it feel like a New England and West Coast hybrid beer. This is a solid drink that could easily drink a few cans of back to back.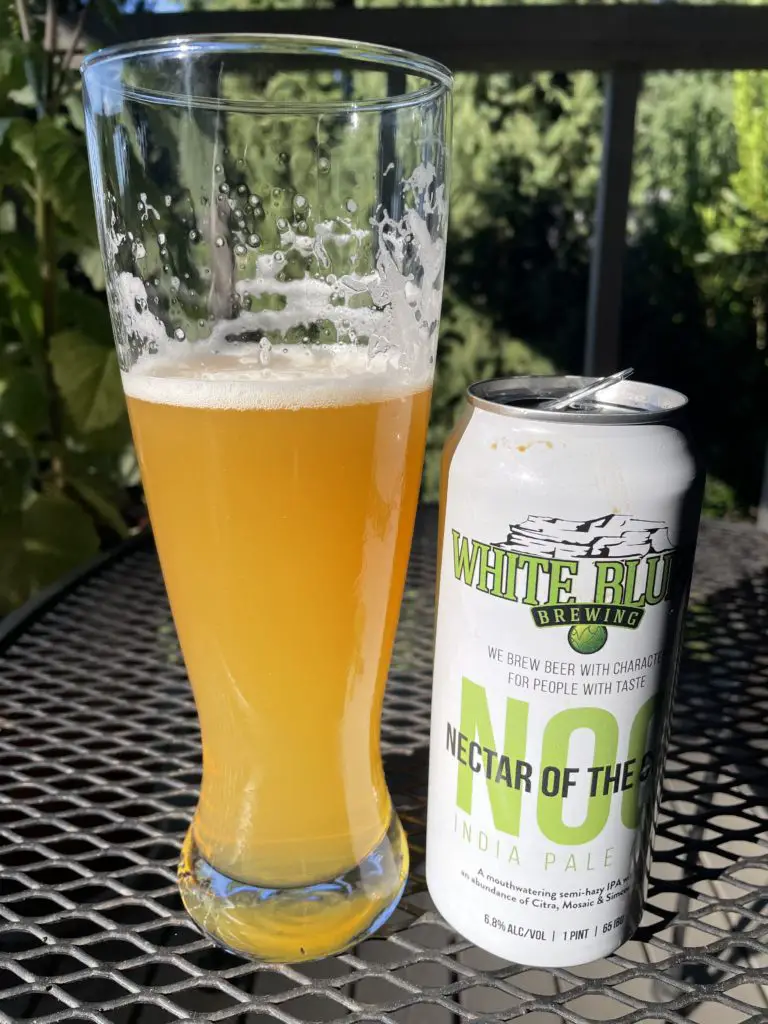 4. Hazestack – Pelican Brewery – Double Hazy IPA
I grew up spending a lot of time in Pacific City, Oregon. The home of Pelican Brewing. I have been going here even before Pelican blew up on the craft beer scene. So these beverages have a special place in my heart. Pelican Brewery is know for beers like their Kiwanda Cream Ale. But recently they have got into the Hazy IPA game. The Hazestack Double Hazy IPA is a strong one at 8.8%. It is an intense Imperial IPA, no doubt. The name comes from the Haystack rock that sits within view of the Pelican Brewery. It offers tropical citrus aroma and ripe flavors of stone fruit and mango. The Pelican Brewery describes it as "balanced with an astoundingly drinkable, hoppy finish with the perfect hint of malt sweetness". 
Related: Good Cheap Beer: Trader Jose Light Premium Lager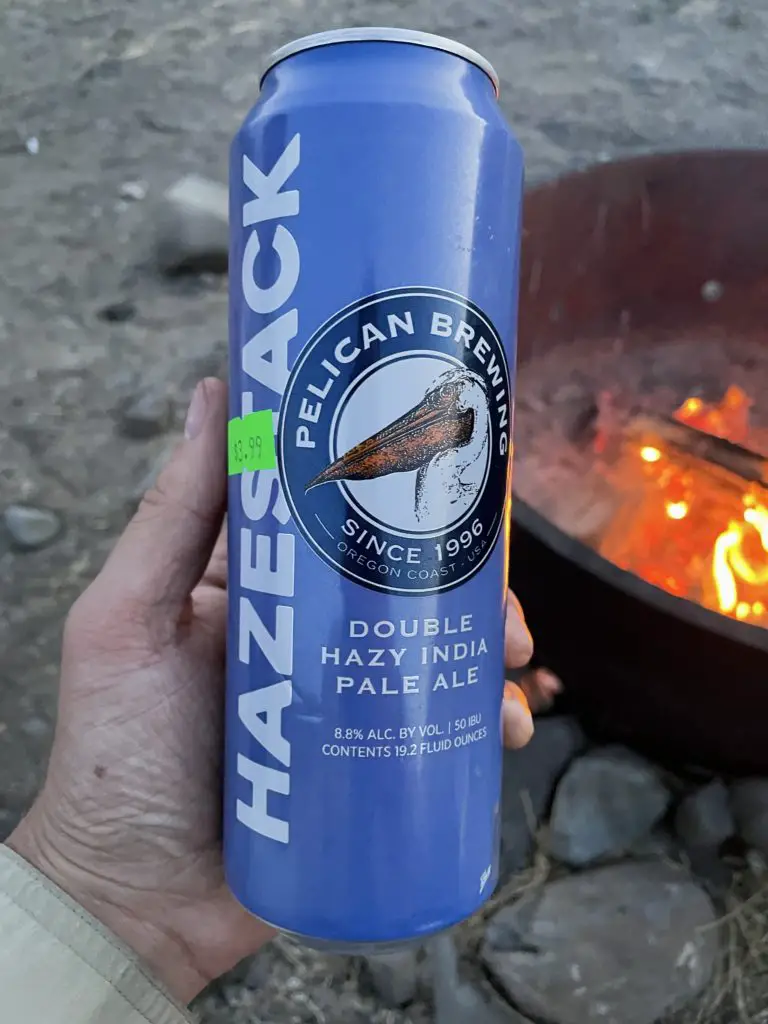 5. Simon Says Hazy IPA – Silver Moon Brewing – New England IPA
This was a brewery I was not familiar with out of Bend, OR. I agree with many of the reviews online. This is a B or B+ beer. It has a good fruity hop blend that showcases lots of the usual fruity flavors. I was surprised by the 7.6% ABV. You would not guess this after a few sips. I can't complain about the passionfruit in forefront of the aroma. Just what I am looking for in a summertime beer.
What Is A New England IPA?