Seattle Mariners Value Menu – Best Deal In Baseball
Baseball games are expensive. The food even more so. But to make the most of the experience you really need to have a beer and hot dog. I see people recommending to eat beforehand and bring your own snacks. I am all for being frugal. But this is no fun. As September rolls around, an MLB game is all about being in your seat with the ace on the mound and a beer in hand. The good news is that now you do not have to spend a fortune to have a good time. The Seattle Mariners Value Menu is the best deal in baseball.
Related: Best Cheap Lager: Trader Joe's Josephsbrau PLZNR Czech Style Lager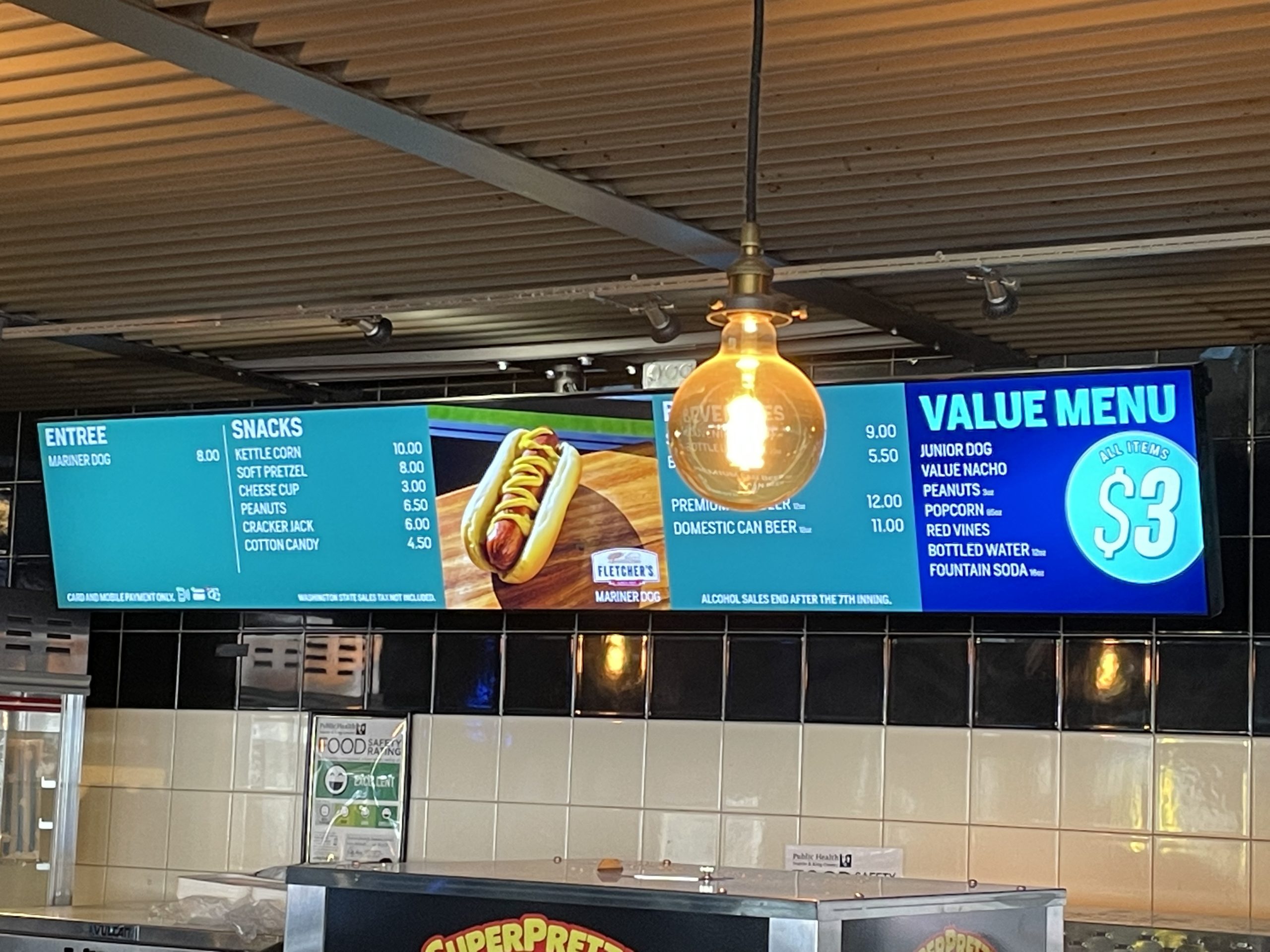 How Much Does A Hot Dog Cost At A Mariners Game?
Concessions at sport games are a big money maker. A standard Mariner Dog is $8. Yep, for a simple hot dog. If you want to get a sausage or something more premium it will cost you over $10. The Junior Dog on the value menu is only $3. I make an effort to grab two of these and walk away a happy camper.
What Does A Beer Cost At A Mariner's Game?
Beer at sports game is expensive. It doesn't matter if you get a draft, a can, a premium IPA, or a Coors Light. Plan to spend over $10. The beer options shown in the picture above were $12 for a premium beer and $11 for a domestic beer. In many cases, the premium beer was nothing special.
Related: Cheapest Beer In The World: The Legend of Game Day Beer
Seattle Mariner's Value Menu
The timing of Seattle Mariners Value Menu introduction was perfect. Inflation has been off the charts in 2022 and it does not seem to be slowing down. It has hit food prices hard. Many consumers aren't able or willing to spend $8 for a single hot dog.
Where Is The Mariner's Value Menu?
Here is the tricky part. The Value Menu items aren't available everywhere in the stadium. You have to track them down. Also, they don't go out of their way to label or promote the Value Menu. They want fans buying the regularly priced food. According to the Mariner's website: "Value Menu Items can be found at Rolling Roof locations throughout the ballpark. Specifically in sections 109, 118, 141, 190, 222, 244, 309, 319, 329, & 347". The big question is will the value menu be available during the playoffs?
Related: Best Frozen Pizza Brand – Digiorno Frozen Pizza
$3 Value Menu For 2022 Season
Junior dog
Value nacho
3 oz peanuts
85 oz popcorn
Red Vines
12 oz bottled water
16 oz refillable fountain soda
T-Mobile Park Food Prices