Trader Joe's Gin – Best Inexpensive Gin?
Trader Joe's alcohol options are awesome! You can find quality at a reasonable price. I have two issues when it comes to alcohol, especially hard liquor. I do not want to overpay for a mediocre spirit just because the company run advertisements with some lady in a bikini on a yacht. And I also don't want to purchase the bottom of the barrel stuff that will give me a headache in about five seconds. The good news is Trader Joe's offers a nice middle ground. Today, we provide a review of Trader Joe's Gin.
Click here to check out my article on Trader Joe's beer prices.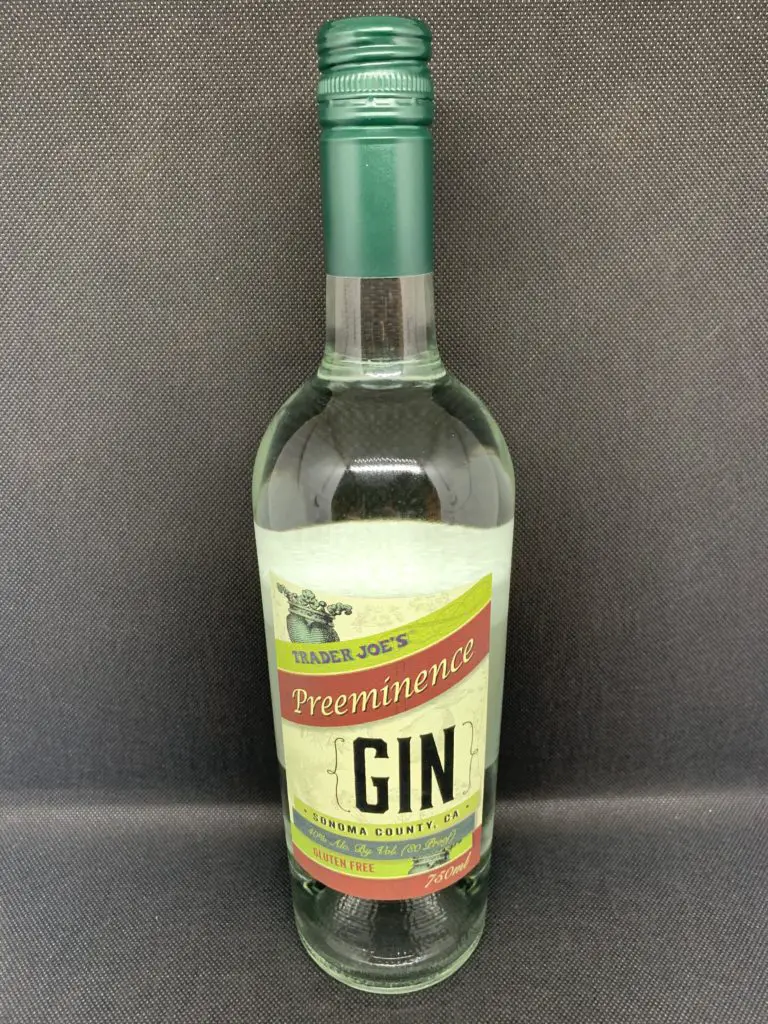 What Kind Of Gin Does Trader Joe's Have? – Trader Joe's Gin Selection
I have been able to identify two different Trader Joe's house gins:
TJ's Art Of The Still Organic Gin – Around $13- $16 per bottle
TJ's Preeminence Gin – Around $11.99 per bottle
Trader Joe's Preeminence Gin Review
Okay, before we get started I do have to acknowledge that I am not a gin expert. I am more of a casual gin and tonic kind of guy. If the spirit can be blended nicely in a mixed drink, and it doesn't burn too much, I am usually good to go.
You may find people who have specific feedback on why another type of gin tastes better. They would make comments such as the TJ gin finishes dry, or the flavors of the botanicals are not complex enough. But once this goes in some tonic water with a lime does it really matter? This is what the experts would call a good mixing gin.
So is Preeminence the best inexpensive gin? I am not sure on this one. If you look online you will see that Trader Joe's whiskey gets more fanfare than the gin. Some reviewers find the gin to be less flavorful than the name brand stuff. One online commentator went as far to say that the TJ's gin taste like chemicals. Another said the price is great, but it doesn't taste good.
Trader Joe's Art of the Still Organic Gin Review
Here is some feedback on the Trader Joe's organic gin offering:
It is good and light on the juniper
It is not considered a soft gin
It offers notes of juniper and sage
It is made with pesticide-free Minnesotan corn
Best Cheap Gin Drink
Are you looking for a nice refreshing gin drink to enjoy this summer? Head over to the Trader Joe's website to try a Lemon Gin Refresher. This recipe is directly from TJ's and features the Trader Joe's Preeminence Gin. At only $11.99 a bottle you really can't find a better deal.
Another pro tip. Pick up the Watermelon Cucumber Cooler at TJ's and mix this with gin. Any brand of gin will do.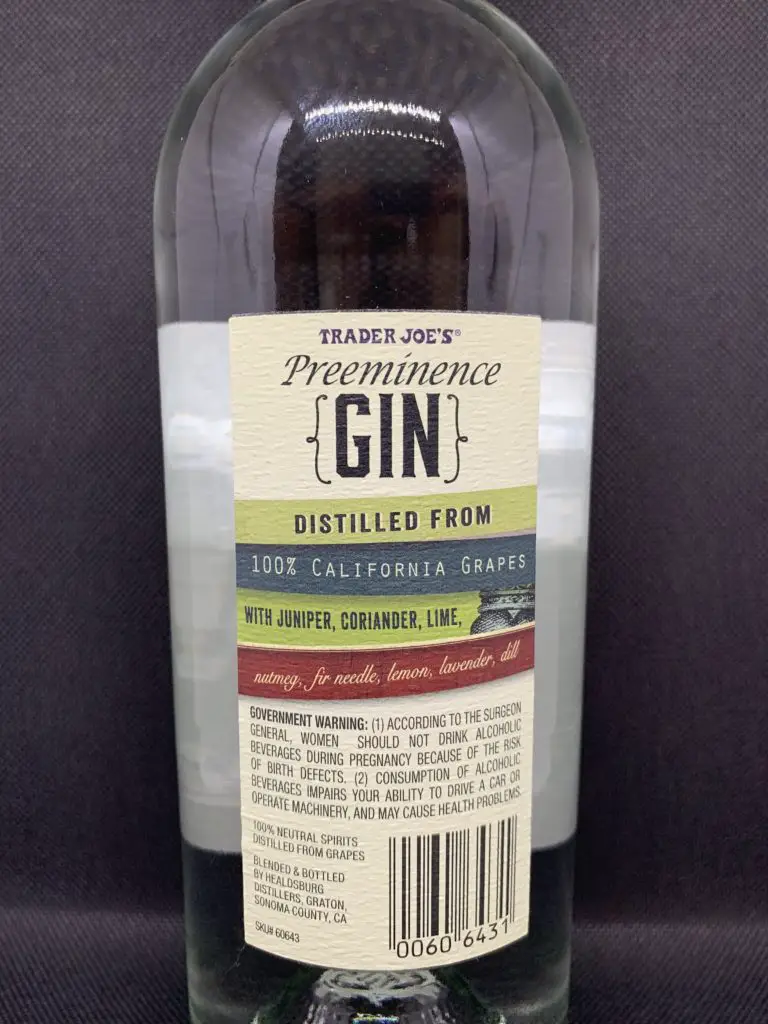 Cheap Gin Brands
So what is a cheap gin? I would say anything under $20 a bottle. In my case, preferably under $15 a bottle. Here are some of the most popular cheap gin brands on the market:
Gordon's Gin
New Amsterdam Gin
Seagram's Distiller's Reserve Gin
Best Gin At Trader Joe's?
Click to 1 minute and 18 seconds. Well at least it doesn't burn…
Why Is Trader Joe's Alcohol So Cheap?
Because Trader Joe's cuts out the BS. You are not paying for over the top marketing and branding. You are not paying for fancy bottles or elaborate displays. You are not paying for Paris Hilton or some rapper to tell you it taste goods. You are getting a decent quality product at a good price.
Still thirsty? Check out the winner for best cheap vodka.