The Best Men's Finds At TJ Maxx: Maximizing Style, Minimizing Costs
Hey there, fashion aficionados and bargain hunters! Welcome to Offbrandguy.com, your go-to source for all things affordable. Today, we dive into the treasure trove that is TJ Maxx, unveiling the best finds for men. Prepare to discover a world of sartorial splendor that won't break the bank. So grab your shopping cart and let's embark on a frugal fashion adventure for the best men's finds at TJ Maxx.
Here is the thing. I appreciate name brands. I know this is weird coming from the Off Brand Guy. But I like nice stuff. I just don't like over paying for it. So I am a big fan of discount retailers like Ross, TJ Maxx, and Marshalls. Historically, I have been a Ross guy. In general, I think they have the lowest prices. In my experience they have more stuff on sale and you can get some ridiculous deals. But lately, I have been warming up to TJ Maxx. It has become my go to spot for deals on cheap pomade and cheap cologne.
Related: Equate Pomade Review For The Stylish Man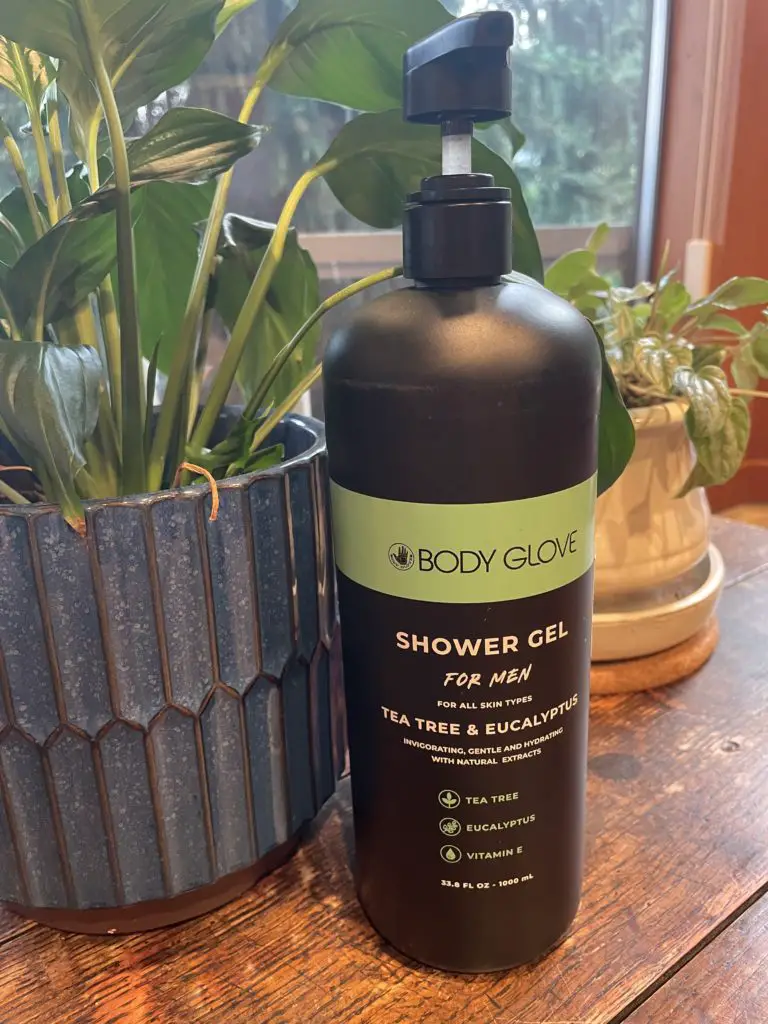 How Does TJ Maxx Get Their Stuff So Cheap?
There are a couple reasons that TJ Maxx is able to offer name brand items at off brand prices. First off, TJ Maxx follows an off-price retail model, which means they purchase merchandise from a variety of sources such as manufacturers, department stores, and other retailers. They often buy excess inventory, overstocked items, or closeout merchandise that other retailers couldn't sell. By purchasing these items at a lower cost, they can pass the savings on to customers.
Secondly, TJ Maxx has strong negotiating power due to its size and reputation. They work directly with vendors and negotiate favorable deals to obtain merchandise at lower prices. They may purchase large quantities of products or make deals with manufacturers to acquire their excess inventory or canceled orders at discounted rates. Lastly, they offer a no-frills store experience and therefore have limited marketing expenses that need to be passed along to shoppers.
The Cologne & Grooming Category At TJ Maxx – My Favorite!
In terms of the best men's finds at TJ Maxx, the "Cologne & Grooming" product category is my favorite. This is where I score some amazing deals. My recent TJ Maxx shopping haul included a large 33.8 oz Tea Tree & Eucalyptus shower gel by the Body Glove. This is a premium men's body wash product that only cost me $4.99. This is even cheaper than the cheap Suave body wash I typically use.
In addition, I needed to refill my pomade lineup. I had tired of my go to Equate Pomade from Walmart. Plus, I knew I could find name brand pomade products at off brand prices. I picked up the Tommy Bahama Sea & Surf Extreme Hold Pomade for only $5.99. Man, this stuff smells amazing. It is a water based pomade which doesn't feel so greasy. Also, I grabbed a 4 oz container of the Ridgeline Sandalwood pomade for $3.99.
Related: Tommy Bahama St Barts Cologne – Best Affordable Cologne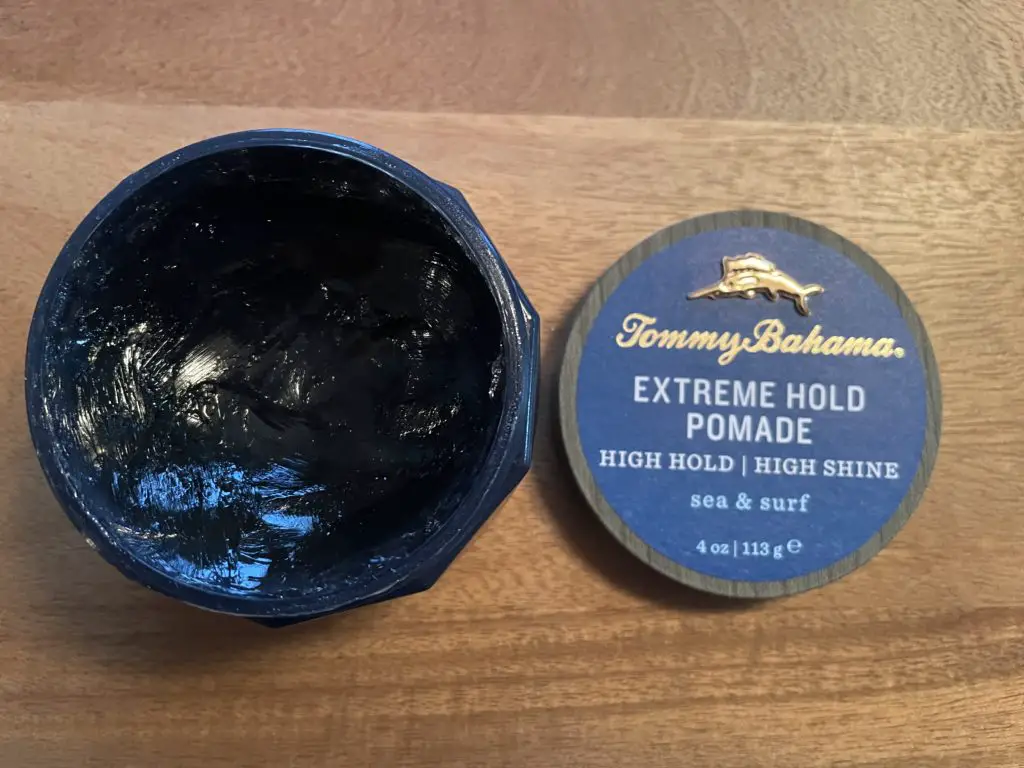 Savings & Style: Best TJ Maxx Finds For Men
1. Dapper Denim
Looking for that perfect pair of jeans? TJ Maxx is your denim paradise. From classic cuts to trendy styles, you'll find renowned brands at jaw-dropping prices. Whether you prefer slim fit or straight leg, dark wash or distressed, TJ Maxx's racks are packed with denim treasures waiting to be discovered.
2. Shoe Heaven
Step up your shoe game without breaking the bank by exploring TJ Maxx's shoe section. Find everything from stylish sneakers to sophisticated dress shoes. Whether you're searching for athletic kicks, formal footwear, or comfortable loafers, TJ Maxx has you covered. Walk out in style without aching feet or a depleted bank account. The only bummer is when you find something you like but not in the right size.
3. Accessorize to Mesmerize
Complete your ensemble with trendy accessories at unbeatable prices. TJ Maxx boasts a vast selection of belts, ties, wallets, and more. Elevate your look with designer accessories that won't strain your budget. Stay fashion-forward and accessorize to mesmerize. I was recently about to pick up a new wallet on Amazon. Instead, I found a Tommy Hilfiger one at TJ Maxx for a fraction of the cost.
4. Activewear Awesomeness
We can't have a list about the best men's finds at TJ Maxx without talking about athletic apparel. Gear up for your fitness journey or embrace athleisure with TJ Maxx's activewear selection. Discover high-performance athletic gear, including workout apparel and accessories. Find popular brands known for their quality and functionality. Achieve your fitness goals without compromising on style or your budget. I end up destroying the clothes that I wear to the gym. There is no need to buy a name brand lululemon shirt for $80 to only to have it smelling bad.
Related: Avoid Generic Toothbrush Heads – Sonicare Replacement Heads Review
Sartorial Secrets Revealed: How To Save Money When You Shop At TJ Maxx
TJ Maxx for Him: Things Not To Buy At TJ Maxx
Not everything at the discount retailers is worth the savings. Here are some product categories to be careful with and avoid.
1. Knockoff Electronics
While TJ Maxx is a treasure trove for fashion finds, it's not the ideal destination for electronics. Avoid the allure of discounted gadgets, as they often come from lesser-known brands with questionable reliability. Instead, opt for reputable electronics retailers for your tech cravings, ensuring you get the quality and support you deserve.
2. High-Performance Sporting Gear
If you're a fitness enthusiast or a dedicated athlete, consider seeking your high-performance sporting gear elsewhere. TJ Maxx might not offer the specialized options or top-tier brands needed to support your athletic endeavors. Invest in reputable retailers catering to your specific sport or activity to ensure the durability, performance, and safety of your gear.
3. Ill-Fitting Underwear
Comfort is key when it comes to underwear, and TJ Maxx might not be the best place to find the perfect fit. Sizes can be limited, and the selection may not cater to every body type. Underwear is an intimate and essential part of your wardrobe, so invest in quality brands and ensure a proper fit by visiting specialized stores or exploring online options. Personally, I am big fan of Gildan boxer briefs from Amazon.