Dirt Cheap Camping Stuff At Walmart
I am going to be honest. I am not a serious camper. I just got into car camping over the last few years. I probably go two or three times during the summer. Just frequently enough that I need to be prepared with my gear. On my first few trips, the night before leaving I would go around the house to round up all the necessary items. I got tired of this. It takes forever to track down a can opener, olive oil, freezer bags, and all the random supplies that are helpful for a weekend in the wilderness. Get smart and put together a bin with camping stuff at Walmart.
Related: Walmart Camping Gear – A Simple Way To Save Money
Best Walmart Camping Gear
I decided last summer that enough was enough. I was tired of pulling olive oil out of my pantry for a couple of nights outdoors. I bought a plastic bin and put together a list of all the little items that are required for camping. This was the start of my Walmart camping kit. Now, I get to regularly add to this bin and improve my setup. When a Friday rolls around, I can simply throw my camping bin in the car and get on the road.
1. Mainstays Multi-Tool Corkscrew
Don't be the guy trying to open up a bottle of Corona with your teeth. A bottle opener is a must have for any camping bin. How can you camp if you can't drink beer? Get the right camping stuff at Walmart.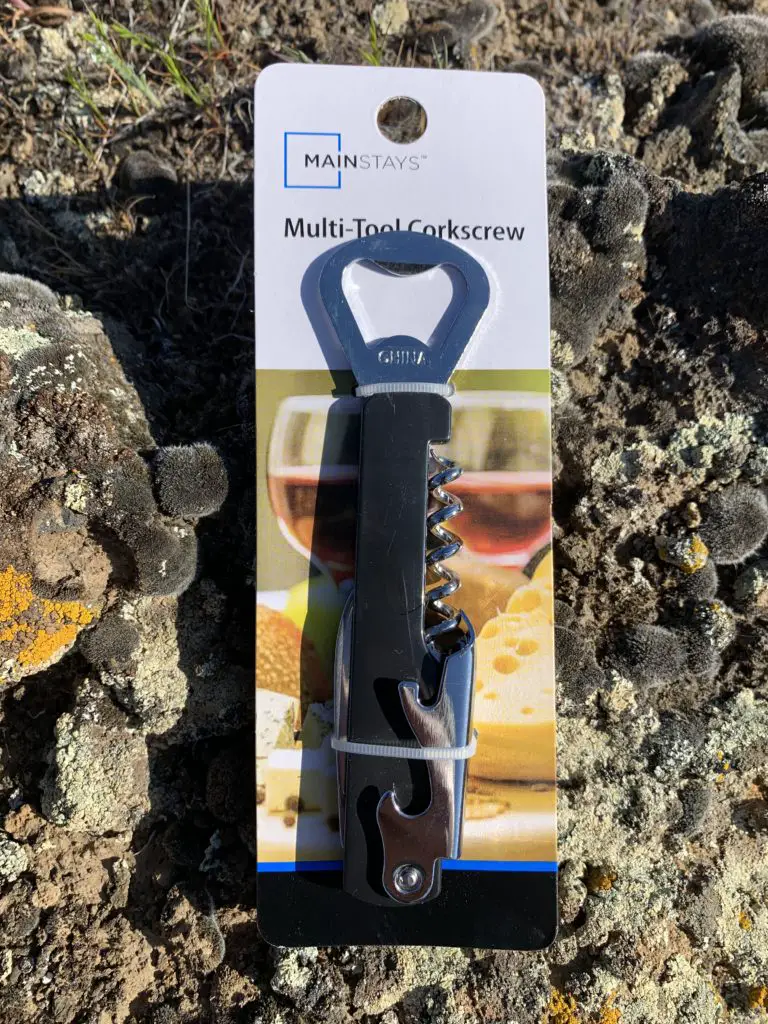 Related: Good Cheap Beer: Trader Jose Light Premium Lager
2. Good Cook Can Opener
You get off work on a Friday. You load up the car and get on the road. After a long drive nothing sounds better than some hot dogs, potato chips, and a can of baked beans around the campfire. Don't let the can opener be the left behind item that prevents you from enjoying this meal.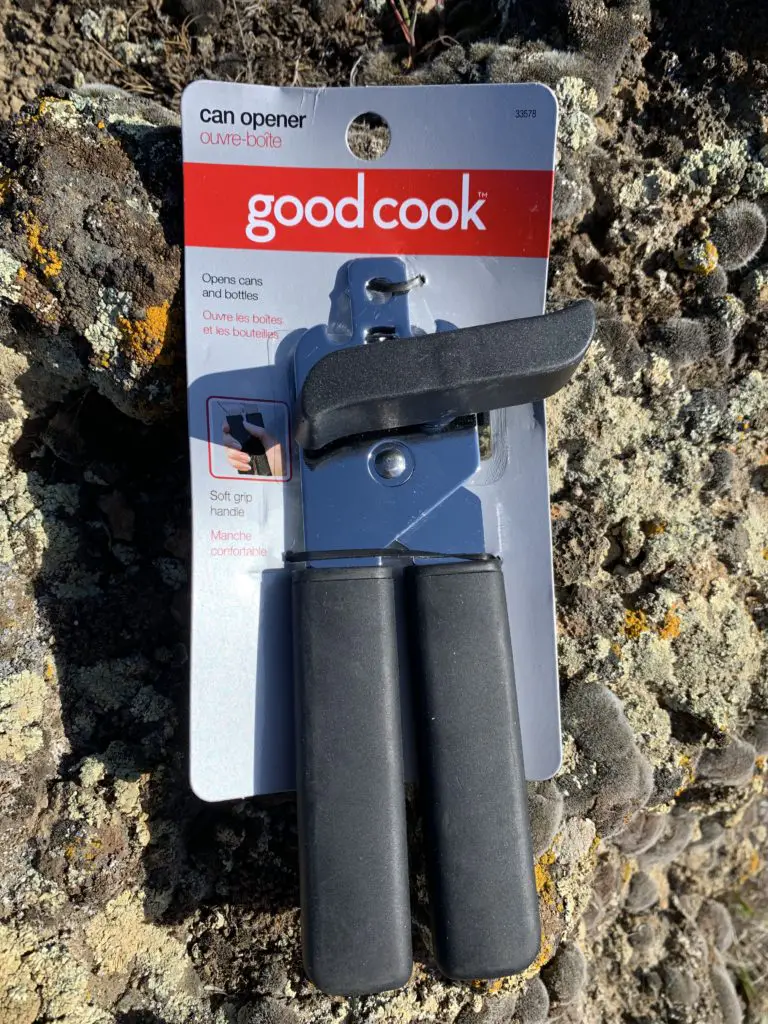 3. Great Value Classic Olive Oil
Cooking can be challenging. Small propane camping stoves are messy. Everyone dreads having to do the dishes as the sun goes down. Olive oil or butter make for a more seamless cooking experience. Plus, it makes it easier to clean the pots and pans. It doesn't make sense to bring the fancy, expensive olive oil from home. Get the cheap Great Value stuff. I did notice that this brand of olive oil solidifies under certain temperatures. Don't worry it will liquify again once it is back at room temperature.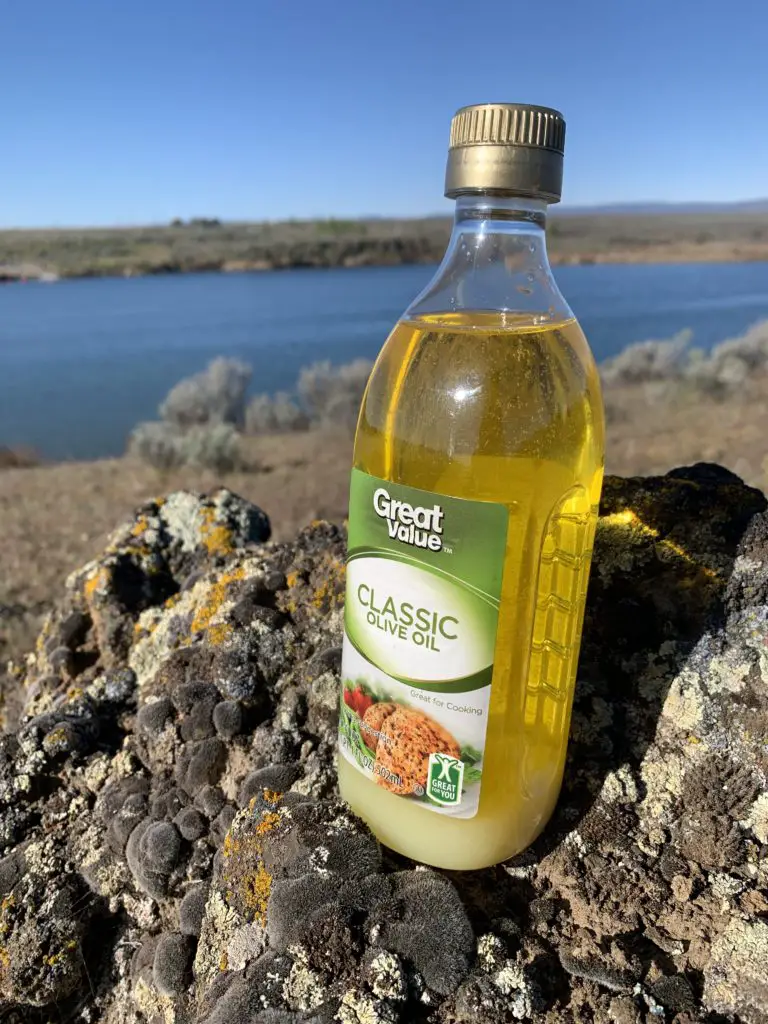 Related: Walmart Return Policy – A Walmart Shopping Secret
4. Great Value Uncoated Plates & Great Value Forks, Knives & Spoons
It is may be more environmentally friendly to have reusable plastic plates. But let's be real. Paper plates and disposable utensils are convenient. It is one less thing to worry about. These items can be surprisingly expensive at grocery stores. The price for the off brand Great Value version is dirt cheap!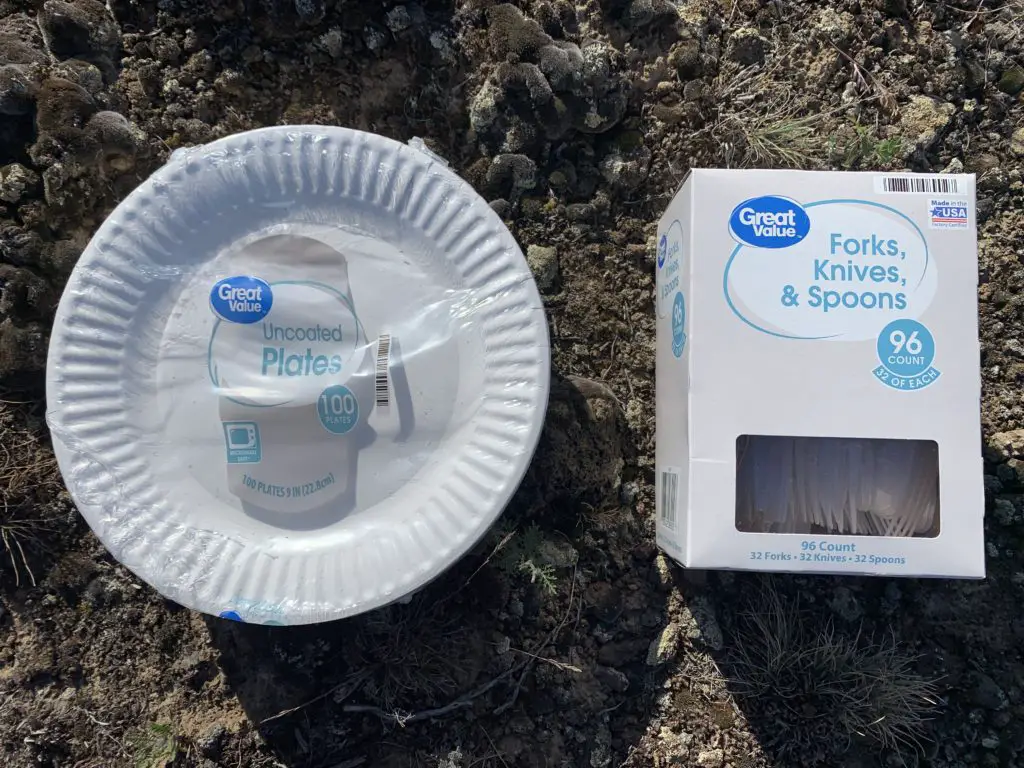 5. Great Value Freezer Guard Double Zipper Bags
This is another boring staple item. No one is getting excited over freezer and sandwich bags. But there is so many things these can be used for on any trip outdoors. If these freezer bags are durable enough to freeze my chicken and beef they can work for a couple nights in the wilderness.
Walmart is definitely one of the best places to buy any disposable item like paper plates, plastic silverware, and freezer bags. Save a few bucks and avoid the overpriced gas station by the camp grounds.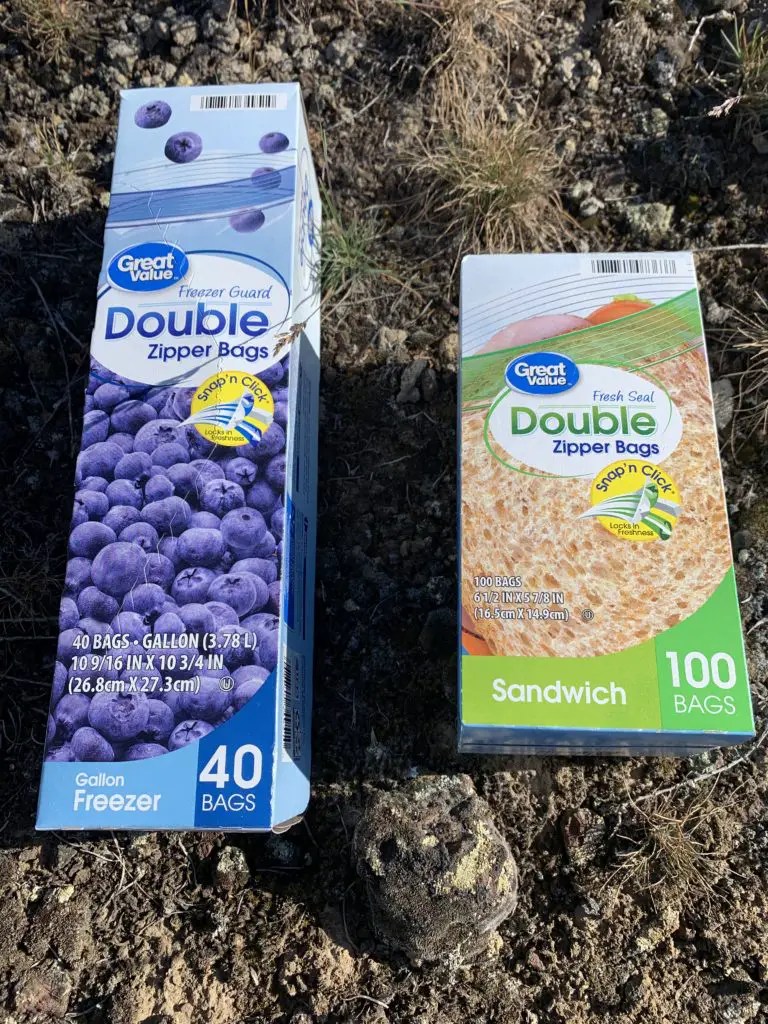 Related: Ozark Trail Sun Shade: Not Worth The Hassle
Camping Gear List