Great Value Lunch Meat – Taste Test
Deli meat is staple in any fridge. It is also a necessity for road trips, camping, and outdoor activities. As the Internet's premier resource for off brand products, I am always on the look out for a good deal. But I am picky about my lunch meats. I can't stand the rubber, watery, cheap meats. I always laugh at the grocery store when I see a family stock up on the cheap, bagged meat like Land-O-Frost. Considering all the carbs and calories in bread, sandwiches are unhealthy enough to begin with. If you then use low quality, super processed meat, you'd be better off just going to get fast food. The good news is I recently found Great Value Lunch Meat at Walmart. Great Value Lunch Meat is a low cost deli meat option that tastes great!
If you need some potato chips to go with your sandwich check out my article on Great Value Chips At Walmart: 53% Cheaper Than The Name Brand.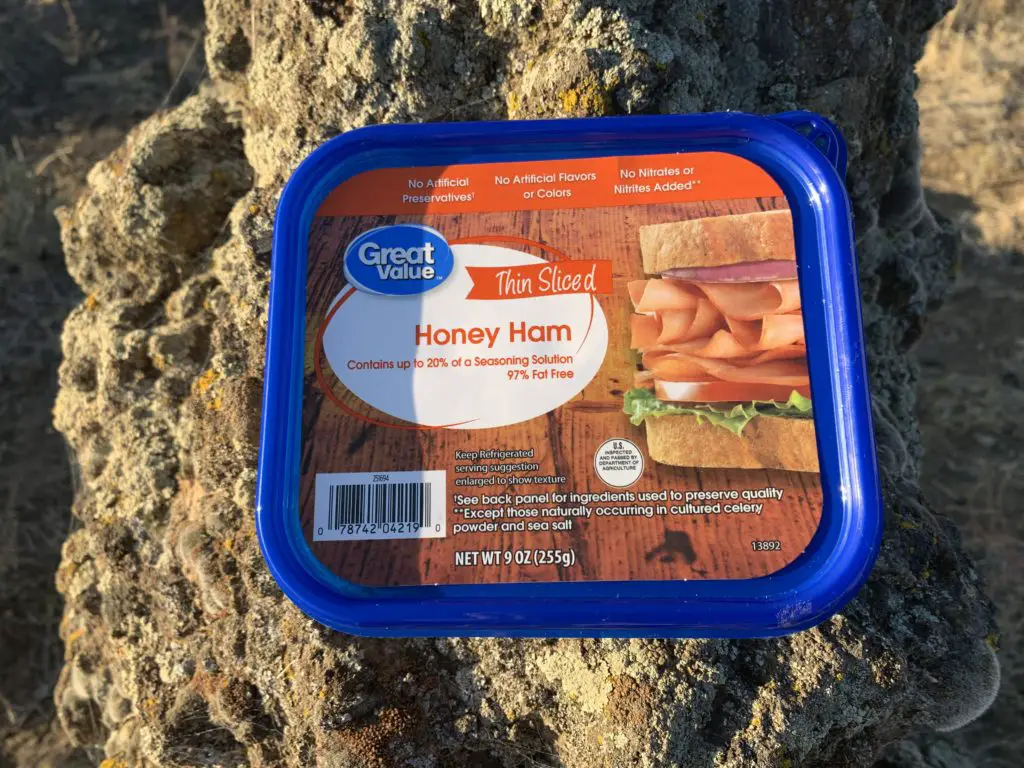 Great Value Ham
I am a man of simplicity which means either turkey or deli ham. I rarely go down the deli meat rabbit hole of roast beef, salami, and oven roasted chicken. If a brand offers a solid turkey or deli product I am good to go. Walmart describes this product as "Sweet meets savory with our Great Value Thin Sliced Honey Ham. Our rich ham is infused with sweet honey for a flavor combination you can't resist". And it is 97% fat free!
Healthiest Deli Meat At Walmart
I doubt the thin sliced Great Value Honey Ham is the healthies deli meat at Walmart. Ham typically has a lot of added sugar in comparison to to other meat varieties. But I am impressed to see that there are no artificial preservatives, no artificial flavors, and no added nitrates or nitrites. Considering we are talking about the Walmart meat brand, that is a big win.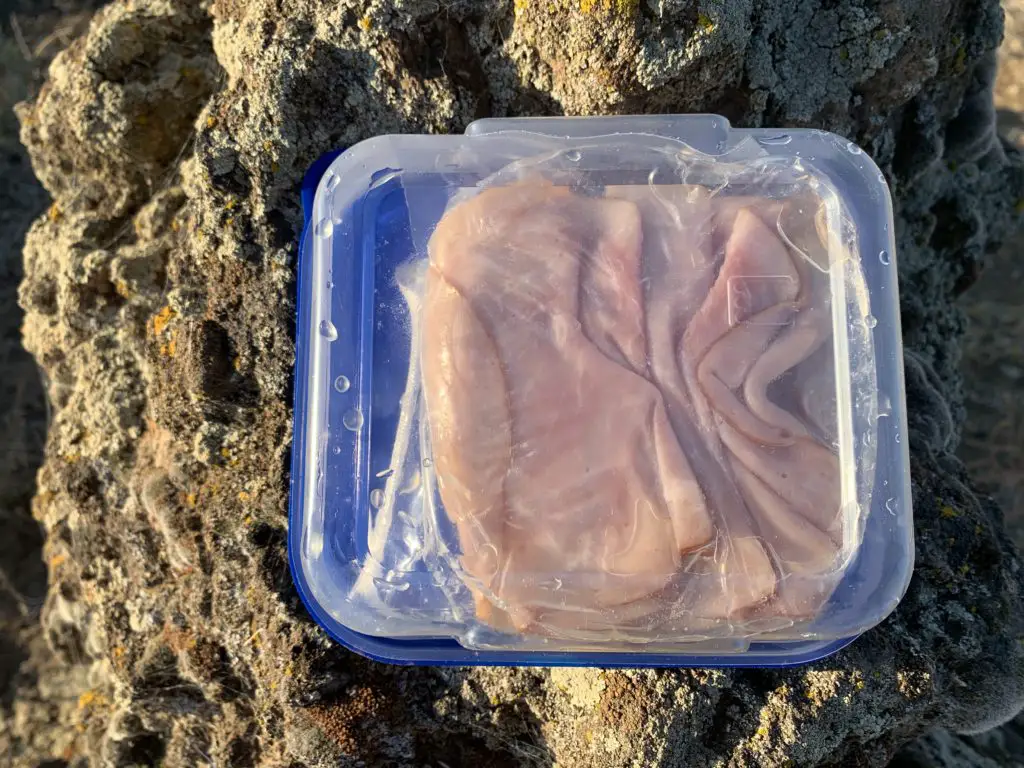 Great Value Lunch Meat
Do not worry about variety. The Great Value Lunch Meat brand includes the following products:
Great Value Thin Sliced Oven Roasted Turkey Breast
Great Value Thin Sliced Honey Ham
Great Value Thin Sliced Roast Beef
Great Value Thin Sliced Honey Turkey Breast
Great Value Thin Sliced Smoked Turkey Breast 
Great Value Thin Sliced Mesquite Smoked Turkey Breast
Great Value Thin Sliced Black Forest Ham
Great Value Thin Sliced Rotisserie Seasoned Chicken Breast
Walmart Lunch Meat
I am still on the search for the perfect lunch meat. I also get lunch meat frequently at Trader Joe's. I have noticed their low cost options are a little bland tasting. I do think the Trader Joe's deli meats are less processed. You can taste that they are more natural. But I never look forward to eating them. I am sure their high ends brands are fantastic. But I am unwilling to pay $7 or $8 for 8oz of deli meat. I could eat that in two sandwiches. If you have any leads on deli meat that is relatively healthy, good tasting, and affordable please send a message to Off Brand Guy HQ.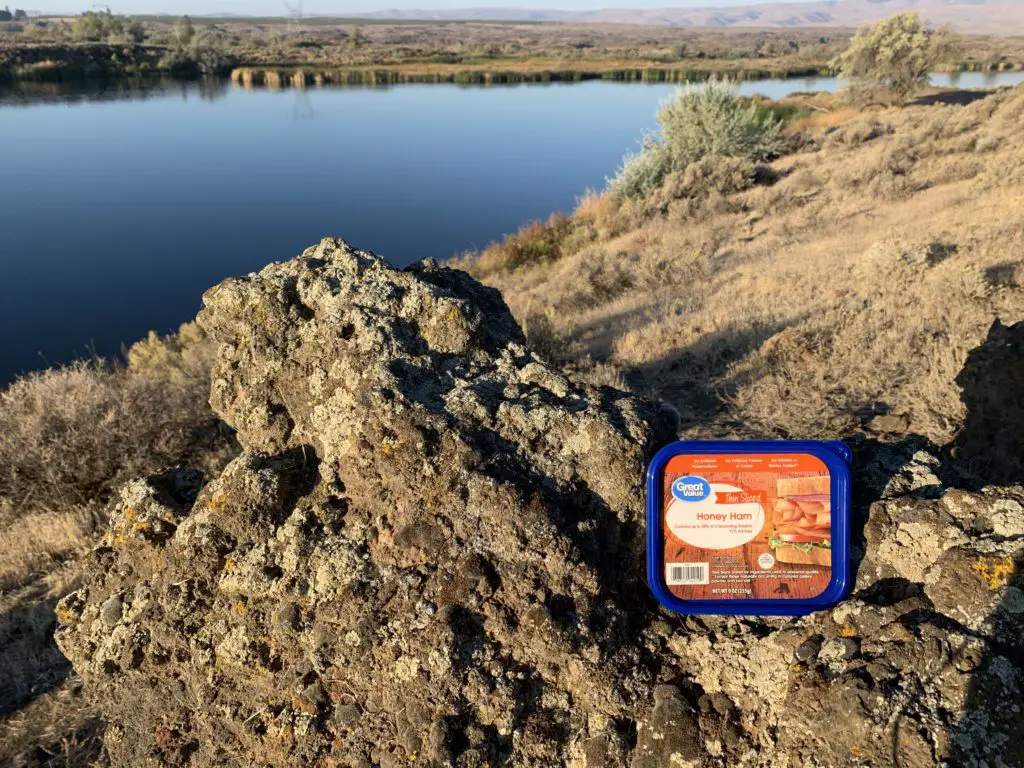 Great Value Lunch Meat – Great Value Honey Ham
After an extensive online review, I can say confidently that customer's love Great Value Lunch Meat. Especially for the price. Here is my favorite review from the Walmart website: "The Great Value sliced lunch meats are a great value. It taste even better that most expensive brands. I'm still surprised about the price. I hope they don't increase the price because of my ratings."
Hopefully they do not increase the price after seeing Off Brand Guy's positive remarks on the product!
Walmart Deli Meat
I notice that a lot of the positive feedback is due to the thin slice nature. The more I think about this, the more I understand this. Thin slices give you more control when making a sandwich. Thin slices are also more flexible if you want some deli meat with cheese and crackers, or if you want to cut it up into scrambled eggs. No one is ever saying, please could my deli meat slices be thicker. Also, I think subconsciously thin slices make this meat product seem leaner and possibly more healthy.
Walmart Great Value Ham
An important attribute of deli meat is how long it stays fresh. Great Value Lunch Meat has a reputation for staying good in the fridge for up to two weeks. That is long time for meat. Personally, I throw out opened lunch meat after about a week. The thought of it maybe being bad takes the joy out of making a sandwich. I do question the "no preservatives" when I hear feedback about how long the meat can last. Maybe there are no preservatives, but it must be very processed.