Safeway Seltzer Water Vs. La Croix Seltzer
Welcome to the seltzer water review and showdown. The sparking water market has exploded over the last few years. It is one of the fastest growing non-alcoholic beverage segments. In this article we will take a close look at my favorite, Safeway Seltzer Water.
Vodka And Seltzer Water
The alcoholic seltzer market also continues to expand and grow. This will be covered in a future post as I pursue the tough task of downing hard seltzers such as Bud Light Seltzer, Whiteclaw, Truly, and Corona Hard Seltzer one weekend. Maybe even a Natural Light (Natty Light) Seltzer! All for the sake of our loyal Off Brand Guy viewers.
But for now we focus in on sparking water. Seltzer water is a great alternative to soda, and nothing is more refreshing than a water beverage with carbonation and some light flavor.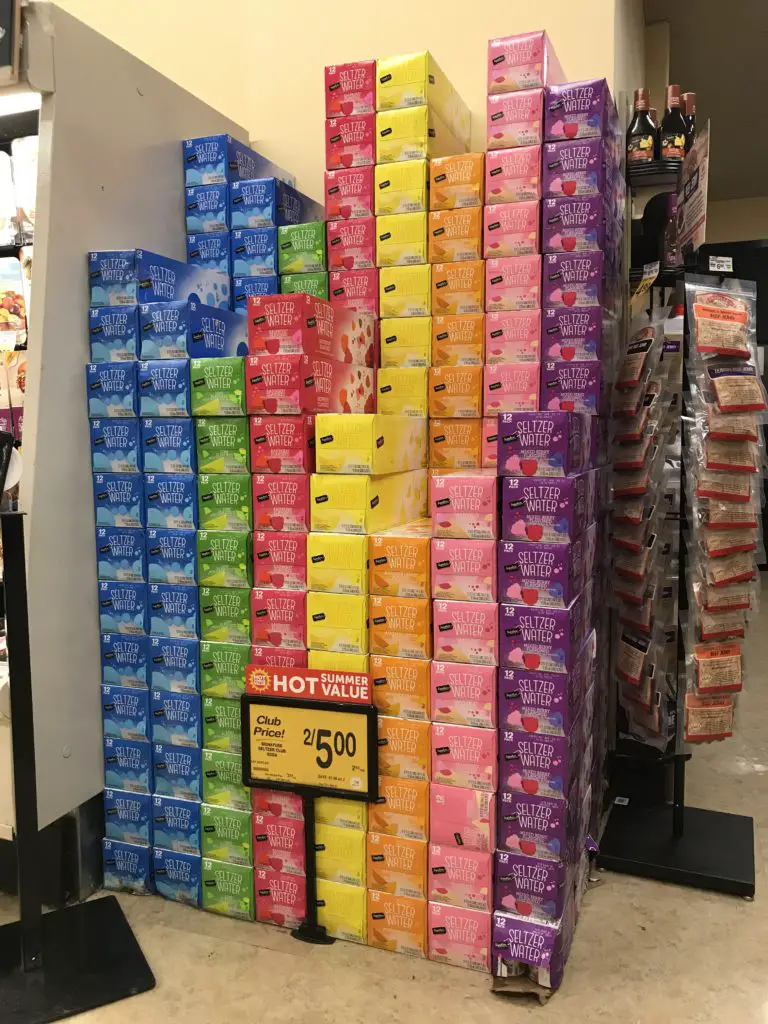 Seltzer Water Brands


Safeway Signature Select   Seltzer Water
La Croix
Safeway Signature Select Soleil
Price
12 Cans – $2.99
24 Cans – $5.99
12 Cans – $5.99
24 Cans – $11.99
12 Cans – $3.99
Can Size
12 Oz
12 Oz
12 Oz
Price Per Oz
$0.25 cents per can
$0.50 cents per can

$0.33 cents per can
Some Of The Flavors Available
Plain, Berry, Lemon, Lime, Grapefruit, Mandarin Orange, Raspberry
Lemon, Lime, Coconut, Grapefruit, Peach-pear, Tangerine, Passionfruit, Orange, Apricot, Mango, and the list goes on… (20+ in total)
Berry, Lemon, Black Cherry, Blackberry Vanilla, Grapefruit, Blood Orange, Mango Passionfruit
Packaging
Boring, plain
Shiny, modern
Festive, Fun
Carbonation 
Medium
Medium
Medium
Taste
Flavor is slightly abrupt
Soft, smooth, mellow flavor
Similar to the Safeway Signature Select Seltzer beverage, but with a more robust flavor profile
Seltzer Water Ingredients
0 Calories and Sodium Free
0 Calories and Sodium Free
0 Calories and Sodium Free
Off Brand – Safeway Signature Select Seltzer Water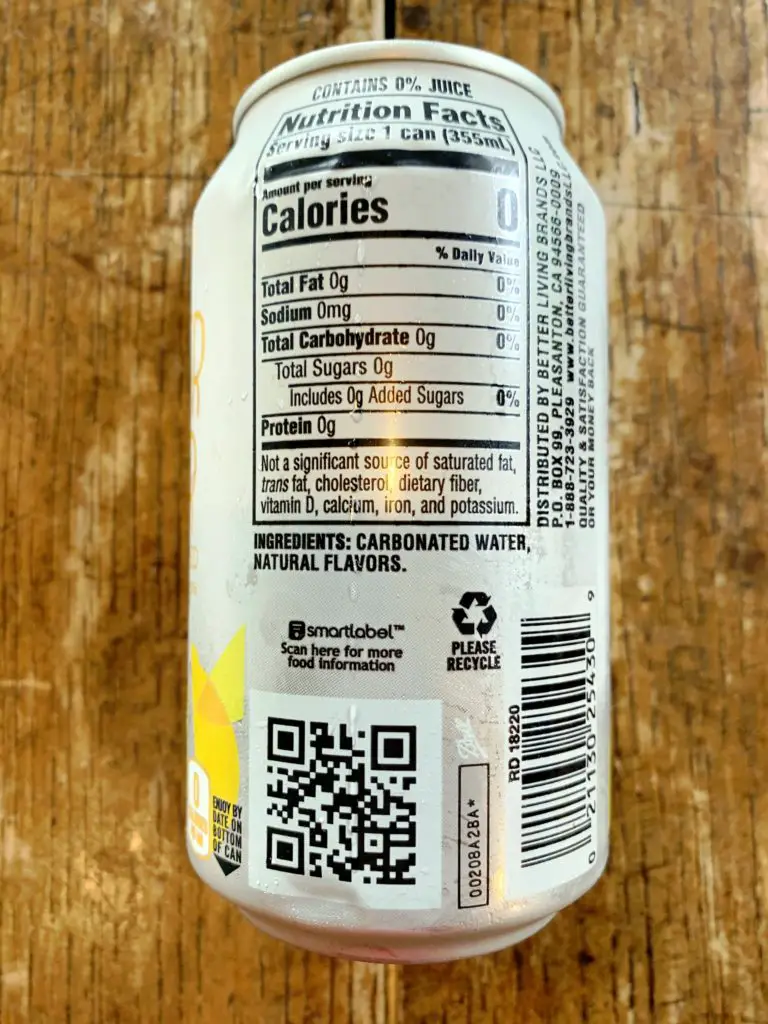 Simple and straightforward carbonated seltzer water with no nonsense flavor options. The beauty here is the cost. At $0.25 cents per unit you can justify popping open a can even if just for a couple sips. The flavors
are mostly mellow, even though at the times the aftertaste is slightly artificial in presentation.
Off Brand – Safeway Signature Select Soleil
This is a new introduction to the market. It is also a Safeway private label product, and at its core it is identical to the Safeway Signature Select Seltzer Water. It must have been released due to Millennials' love for premium seltzer water. The only difference with Safeway Soleil other than the branding is that the flavor options are closely similar to the exotic flavor combinations offered by the name brand, La Croix.
Name Brand – La Croix Seltzer Review
The La Croix brand is cool, hip, and pretty much a lifestyle brand. Maybe because it sounds fancy. Did you know the company is actually based in Wisconsin? You also pay a cost for this branding, about twice as much per can to be exact. The flavor is tastefully done and I would choose La Croix if cost was of no importance. But considering I drink a few seltzer waters everyday, I value the cost over anything else for this type of product.
Verdict: Safeway Signature Select Seltzer Water – Just as Good
Yes, the flavor may be slightly better with La Croix, and the flavor options more exotic. But this in no way is worth twice the cost. Especially for an item that is frequently purchased! If flavor is of paramount importance, explore Safeway's Soleil beverage line for a few cents more per can.
Buy Lime Seltzer Water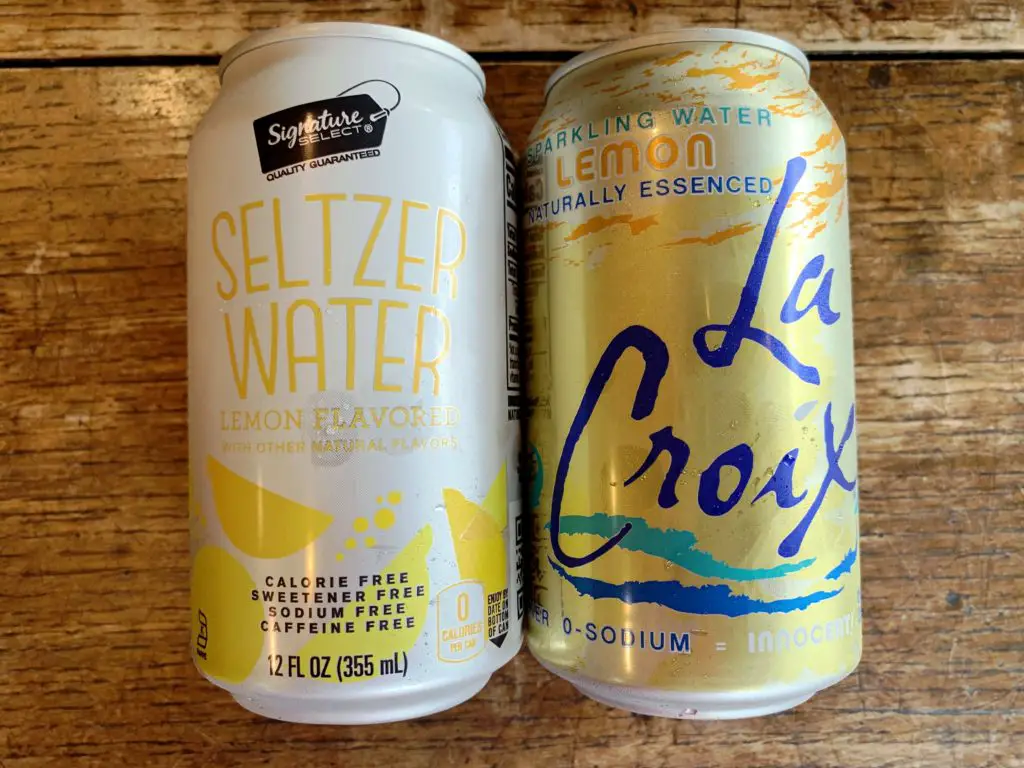 *Stay tuned for current coupons and check out our friends at Printable Coupons and Deals.