The Best Backpack On Amazon
A decent backpack does not need to cost hundreds of dollars. A coworker recommended I check out the Volher backpack on Amazon. What a pleasant surprise. It checks all the boxes for a business backpack and only comes in at around $30. Also, it looks cool. I don't have to worry about being a grown man wearing what is supposed to be a teenagers skateboard backpack. The style is casual but professional. The Volher backpack is no doubt the best backpack on Amazon.
What Should I Look For In An Anti-Theft Backpack?
An anti-theft backpack is important for frequent business travelers. It is a backpack designed with security in mind. This includes features such as a hidden theft proof pocket on the back which sits up against the wearer's body. This makes it more difficult for pick pocketers to steal personal items. Also, some anti-theft backpacks offer lockable zippers for added protection. Some anti-theft backpacks are even made of slash proof material to make it more difficult for thieves.
Related: Cheap Samsonite Luggage At Ross Dress For Less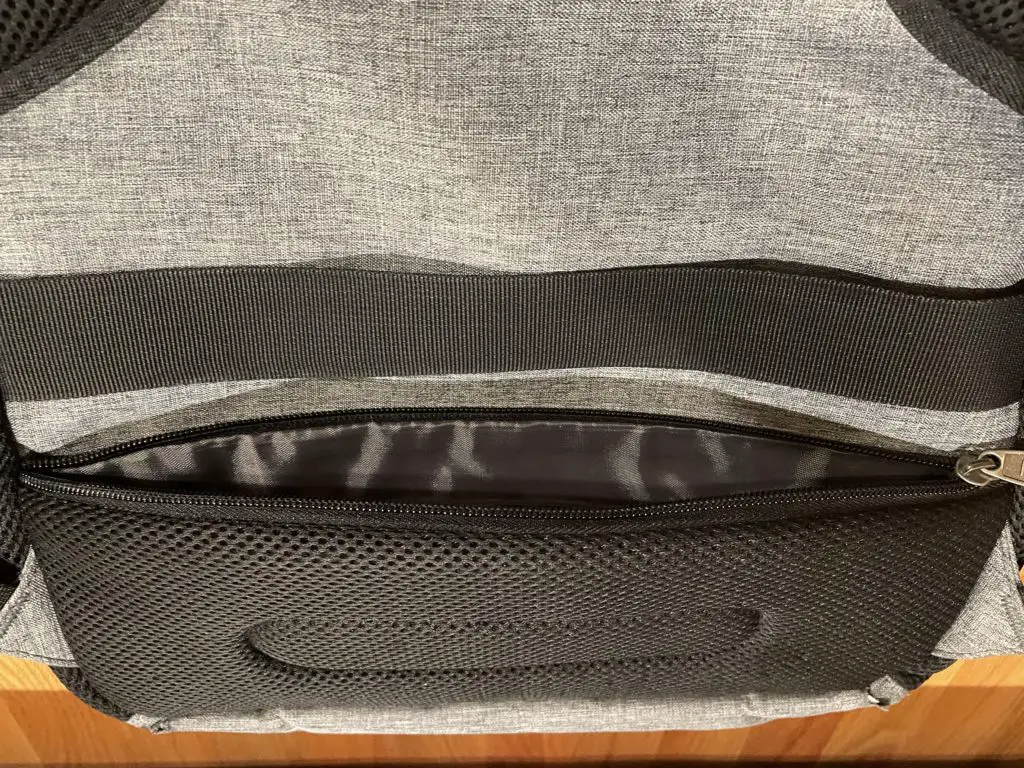 Best Business Travel Backpack Features
Separate compartment to hold laptop
Soft multi-panel ventilated padding provides maximum back support
Hidden anti theft pocket on the back protect your valuable items from thieves
A luggage strap allows the backpack to fit on luggage/suitcase for easier carrying
Built in USB charger outside and built in charging cable inside
Made of water resistant and durable polyester fabric with metal zipper
Volher Laptop Backpack Review
The features of this backpack are amazing. It has everything you could ask for in a $30 backpack and more. I have seen multiple coworkers put this thing to the test. That means daily use through airports and hotels. There is a reason that 80% of the over twenty one thousand reviews on Amazon are five stars. Here is some of the top feedback from users:
Our 1st impression is that the material feels like a quality material
Lightweight
This bag has a lot of pockets which I love
I like that it seems to be water proof
This backpack is such a great value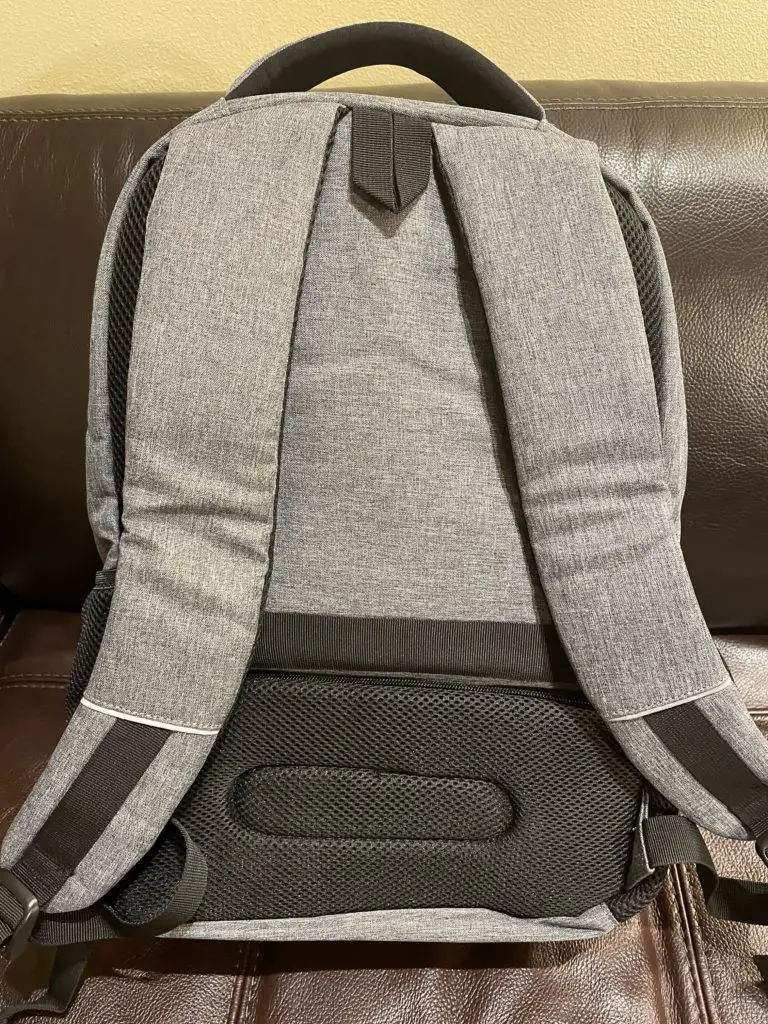 The Weakness Of The Best Affordable Backpack
I have only one complaint. The zippers are the weak point. This holds true for any budget backpack. After eighteen months of heavy use my zippers gave out. I mean this was after extremely heavy use. I was satisfied enough that I went ahead and purchased another backpack. In my opinion, this is a reasonable amount of use for $30. Especially considering I have not had any other issues.
If you look through the negative reviews on Amazon it is mostly due to the zipper. I had a family member who also experienced this issue. In general, it is important to not overstuff the backpack. This will of course put more pressure on the zippers. I may have been guilty of this myself. To be fair, backpacks are an item that gets beat it. It reasonable that a a small percentage of them may have zipper issues.
Related: Panasonic Eneloop Rechargeable Batteries – Review
Best Cheap Backpack
I am not the only one to claim the Volher USB Port Laptop Backpack as the best cheap backpack. Check out this Youtube review to hear more.
Matein Travel Laptop Backpack Vs. Volher
The Matein travel laptop backpack is the another popular backpack on Amazon. It looks almost identical to the Volher one. So what is the difference? Matein is well-known in the travel laptop backpack niche. To be fair, the Matein backpack has about three times the amount of reviews as the Volher brand. Overall, the feedback is very positive. The price point is identical. I stuck with the Volher brand because I have seen coworkers put it to the test and I have personal experience myself. Does anyone have feedback on the Matein travel laptop backpack?
Related: Save Money With Ross Pots And Pans