The Best Packing Cubes On Amazon
I can't believe that I went years without packing cubes. I always thought it was a gimick item. I thought it was the type of product people take Instagram pictures with to show how cool they are traveling. I was wrong. Very wrong. Packing cubes make traveling so much easier. It really isn't about packing. It is about the convenience of being organized once you make it to your destination. Also, packing cubes make it so your stuff doesn't move around a bunch in your suitcase. This always bothered me. I hated getting to my hotel to see that all my stuff got mixed up during travel. The Off Brand Guy team has done some extensive research to identify the best packing cubes on Amazon.
Related: The Best Backpack On Amazon
Are Packing Cubes A Good Idea?
Yes, packing cubes are an amazing idea. They help keep your clothes compact so you can easily make the best use of your suitcase space. Also, they make items less likely to move around which helps keeps clothes wrinkle free. This is critical for business trips. No more time spent ironing at the hotel.
Packing cubes make me pack more intentional and stay organized. This makes it easy to sort my outfits once I get to my destination.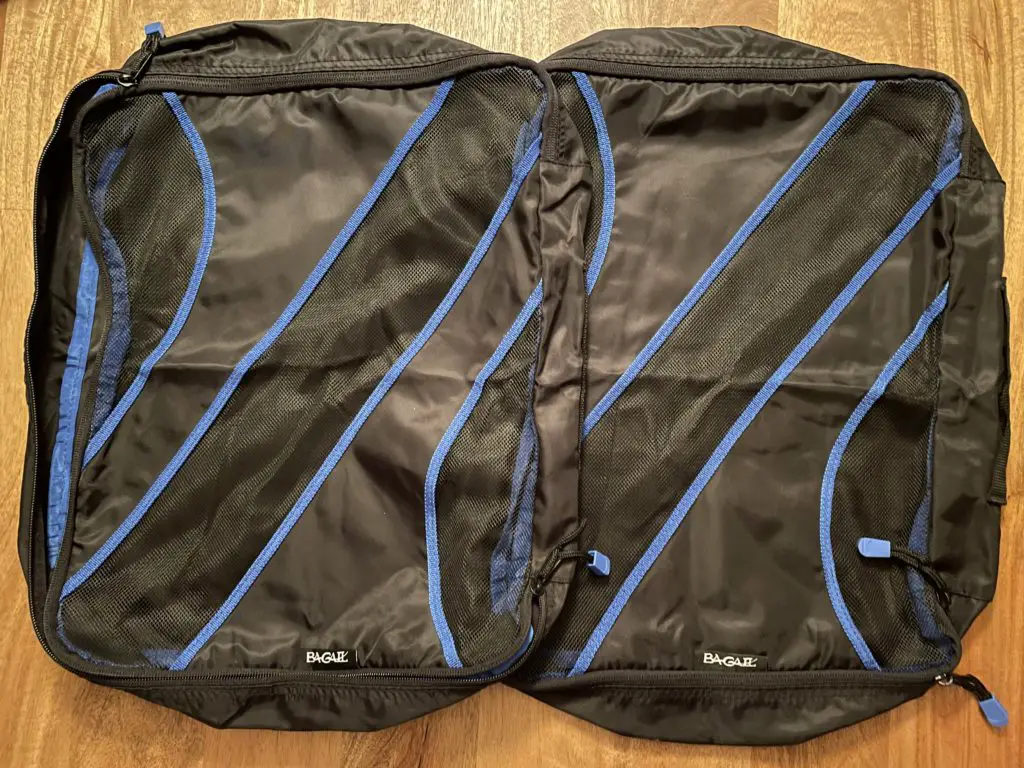 Bagail Packing Cubes Review
One of the more difficult tasks is deciding which product to buy on Amazon when there are so many options with a lot of positive reviews. Fortunately, we have done the work for you. I can say confidently that the Bagail packing cubes are the best packing cubes on Amazon. I have personally put them to the test and have bought them for friends and family as well. They come in over twenty different colors and styles so you can stay fashionable on the road. The cubes are made of of high-quality nylon fabric with finished interior seams to increase durability.
Related: Amazon Clip Coupons – Amazon Shopping Cart Secret
Bagail 6 Set Packing Cubes
How Many Packing Cubes Should I Get?
The Bagail packing cubes come in a set of six. You get two large cubes (17.5″ x 13.7″ x 4″), two medium cubes (13.7″ x 9.8″ x 4″), and two small or slim cubes (13.7″x5″x4″). I find the two large and medium cubes to be a necessity. They small ones are less practical. You really need one for pants, one for shirts, one for underwear, and one for socks.
How Do You Use Bagail Packing Cubes?
The four inch deep design allows you to fit everything you need into a reasonably sized suitcase. As Bagail states packing cubes help to classify and pack in a smart way. The first step is to sort clothing items by size and then pack them into the appropriate size mesh cube.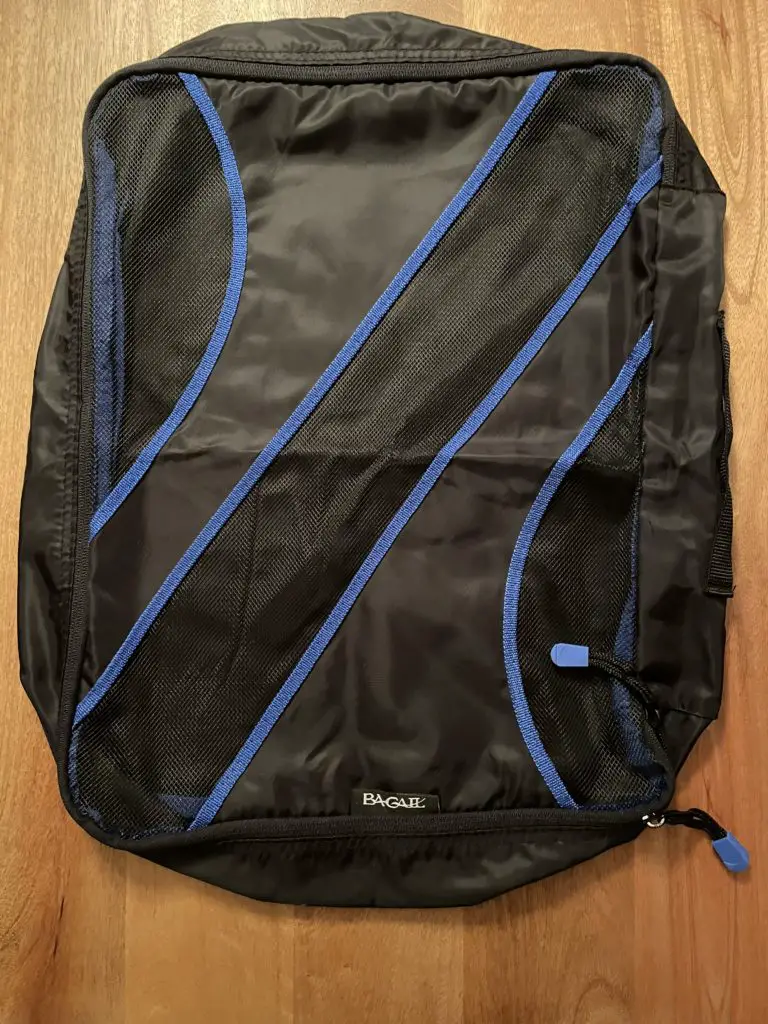 Affordable Packing Cubes With 16,000 Five Star Reviews
You heard that right. The Bagail packing cubes have over sixteen thousand five star reviews and counting. Don't take my word for it. Lets check out what other buyers had to say.
"I have used them many times, never any issues and they have held up really well."
"After a lot of research, I ordered 5 brands of packing cubes to compare and then chose a set best suited for our needs. By far, these 6 black mesh Bagail cubes are the winner in my book!"
"These are great when more than one person is sharing a suitcase."
"They saved me from packing my huge suitcase on our annual roadtrip"
Are Compression Packing Cubes Better Than Regular Packing Cubes?
I personally have never tried compression packing cubes. They standard ones have always got the job done. Does anyone have feedback on compression packing cubes? I know that Bagail has a compression product.