The Best Hilton Hotels & Resorts
Life can be hard sometimes. Sometimes sacrifices have to be made with a frugal minded lifestyle. Nothings brings perspective like a clean break from the day to day. No emails to check, task lists to review, or a cell phone beeping and vibrating every few seconds. My favorite time of the year is that summer stretch when I turn off my work phone, and board an international flight to paradise to stay at one of the best Hilton Hotel hotels.
Top Hilton Resorts
For someone focused on saving money and getting the best deals, I have high standards when it comes to hotels and resorts. Life is short, and sometimes you need to experience the finer things in life to come back to the grind rejuvenated and refreshed. In this post, I look at some of the best properties in the Hilton brand hotel portfolio.
Best Hilton Resorts
But don't panic! I am not going to go off the deep end and use my life savings to over pay for a tropical vacation. After all this is the Off Brand Guy, the internet's premier resource for saving money and living well. I take a look at how to enjoy these fine destinations on the cheap including the accommodations, nearby restaurants, and local activities.
You will see that my list is focused on value. While these Hilton properties may be five stars hotels with amazing amenities, they are located in countries that are affordable for the average American traveler. I'll be the first to admit the beauty and uniqueness of a destination such as the Hawaiian islands, but not everyone is looking to spend $500+ a night for a resort room. My list here offers some economical alternatives that are just as good!
Best Hilton Hotels & Resorts
Hilton Los Cabos Beach & Golf Resort – Los Cabos, Mexico
I should go to Mexico more. A single direct flight. The shuttle service pulling an ice cold corona out of the cooler as they greet me. A quick 15 minute ride to the resort before I check in and run down to the pool to order a margarita from the swim up bar. Now this is paradise. The Hilton Los Cabos offers breathtaking views of the ocean from a newly remodeled infinity pool. Along with multiple on-site restaurants offering American, Mexican, and Italian cuisine.
Click here to read my full review of the Hilton Los Cabos Resort and what makes it one of the best Hilton hotels.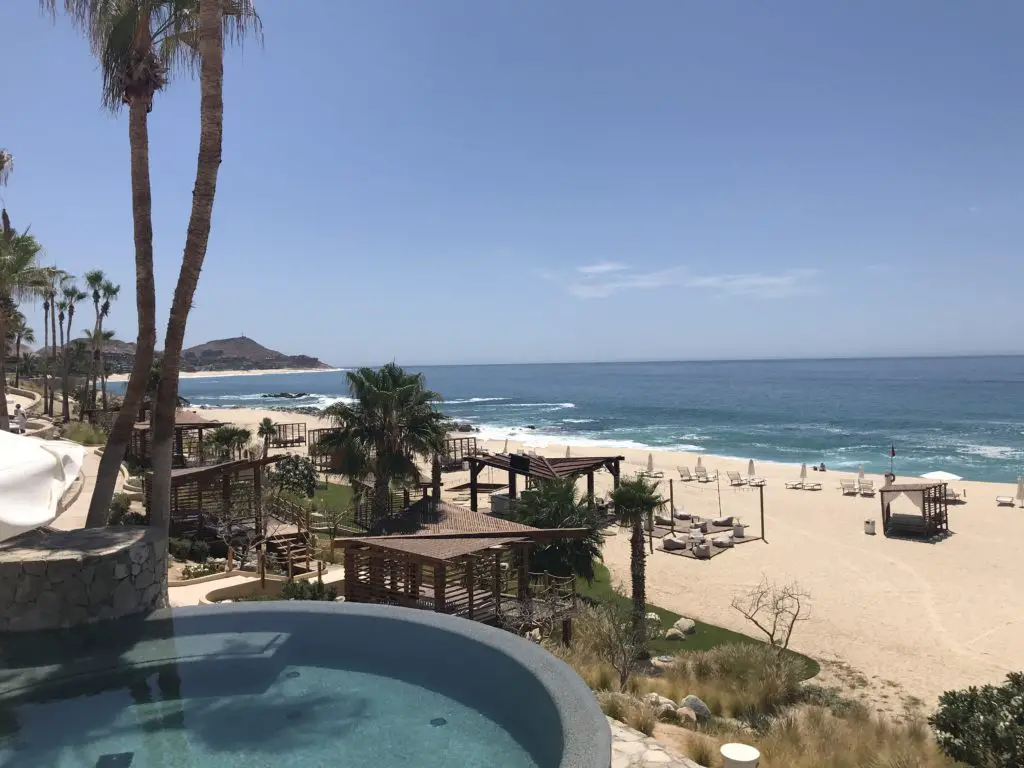 Hilton Phuket Arcadia Resort & Spa – Phuket, Thailand
This is a lovely resort with multiple pool options and gorgeous beach views in Phuket, Thailand. I visited in the low season (July) which was an excellent way to avoid the crowds. No one likes spending their vacation waking up at 6am to reserve a chair by the pool. This property is a must for Hilton Diamond members due to the world class executive lounge. The Off Brand Guys travels frequently for business, and works hard to save up Hilton Honor points and earn Diamond status every year. The complimentary Happy Hour in the executive lounge includes an excellent assortment of hors d'oeuvres with fresh seafood and a variety of quality meats. Another reason the Hilton Phuket is one of the best Hilton properties. There is even a balcony with a panoramic view of the ocean in which you can order complimentary alcoholic drinks, with upbeat table service.
Coming Soon – Click here to read my full review of the Hilton Phuket Arcadia Resort.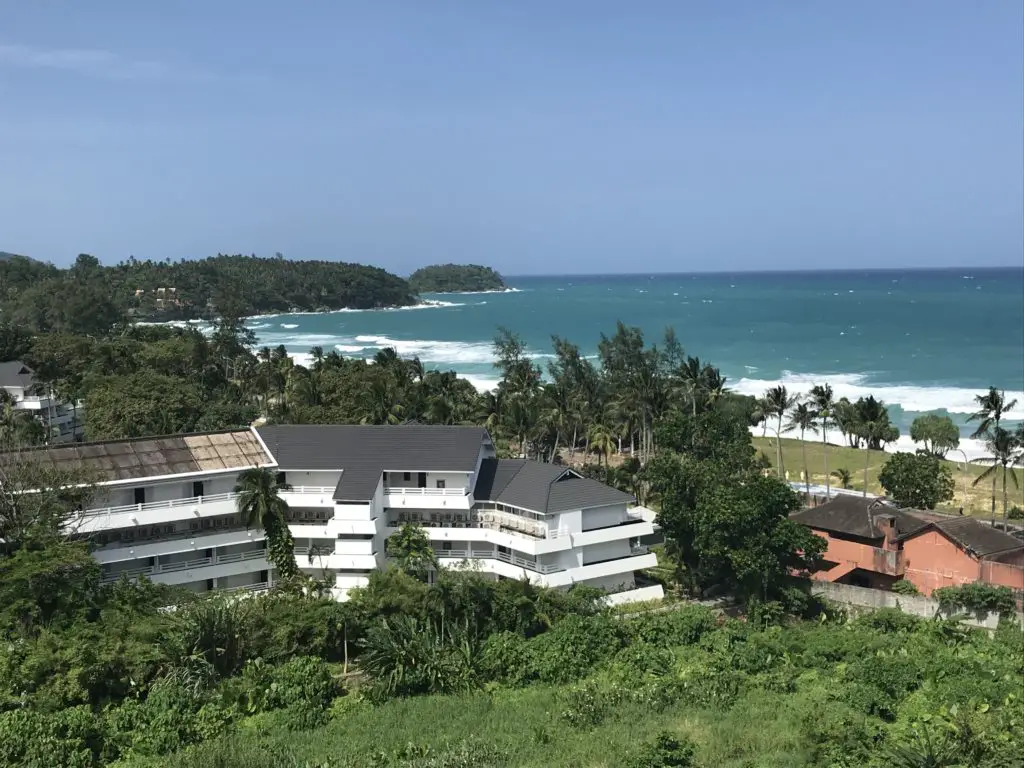 Hilton Cartagena Hotel – Cartagena, Colombia
The Hilton Cartagena is conveniently located 15 minutes from the airport and 10 minutes from downtown. For those unfamiliar with Colombia, Caratagena is a coastal town that sits on the northern coast of Colombia in the Caribbean Coast region. The hotel offers rooms with a view of the Caribbean Sea and a newly remodeled pool. Again, a solid travel choice for Hilton Diamond members due to the Diamond lounge which offers complimentary snacks, drinks, and appetizers with a panoramic city view. The hotel is walking distance to local restaurants providing many dining options, including the local favorite Risquisimo BBQ.
Coming Soon – Click here to read my full review of the Hilton Cartagena Hotel.