Tillamook Chocolate Peanut Butter Taste Test
To be honest, I am not a huge peanut butter guy. I mean I don't mind peanut butter on an apple slice or waffle. But I am not one of those people that go out of their way to put peanut butter on everything. It is a logical thing to eat. It is relatively healthy and you can use it as a way to add protein to practically anything…But then I tried Tillamook Chocolate Peanut Butter ice cream.
Tillamook Chocolate Peanut Butter Review
We know what it takes to make ice cream classics you can't stop thinking about" – Tillamook
When I sit down with a bowl of Tillamook Chocolate Peanut Butter ice cream I enjoy every bite. The first thing that comes to mind is smooth. Tillamook's legendary creaminess blends nicely with a clean aftertaste of light peanut butter flavor. It is a balanced flavor that lands just right.
At first glance, it looks like a chocolate ice cream. There are no massive clumps of peanut butter or fillings.
I find it amazing. With every bite the chocolate hits the taste buds first, and the peanut butter follows. It's almost as if I get to enjoy two separate experiences in one bite. I am eating this at 7am as I write and I still can't get enough.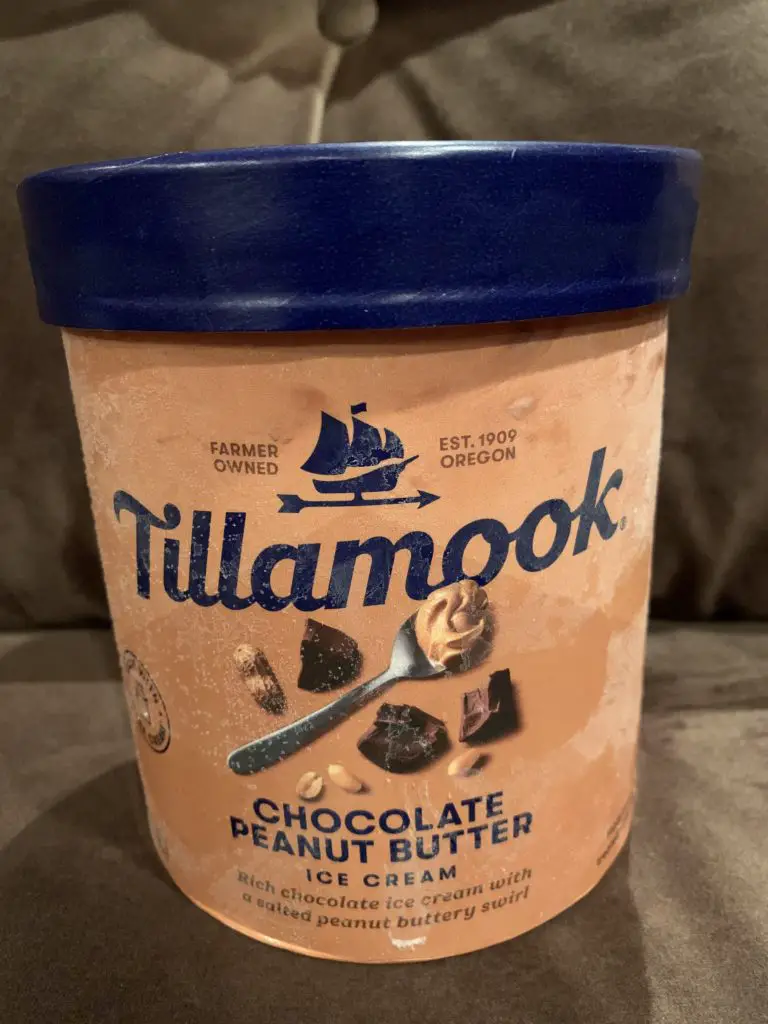 Tillamook Ice Cream Price
Tillamook ice cream is $4.74 at Walmart for a 1.75 qt container. This same container goes for $6.99 at Safeway. If you hurry in today it is on sale for $3.99.
For all those crazy people that prefer QFC and Kroger stores the regular price is $6.39 and it is currently on sale for $5.79.
Tillamook Ice Cream On Sale 
It is common to see the Tillamook ice cream flavors on sale. My recommendation is to snag a few containers when this happens, as no one wants to pay list price. At anytime, you will find three or four beautiful containers of Tillamook in my freezer.
Tillamook Ice Cream Reddit
Not surprisingly there is more discussion than you can keep up with regarding Tillamook Ice Cream on Reddit. There is heated takes by users on if Blue Bell or Tillamook is truly the best ice cream. I notice a pattern. Someone will say Tillamook is the best in the world, and then someone else will criticize this and refer to Blue Bell. I have never even heard of Blue Bell. Maybe I need to study up.
Tillamook Chocolate Peanut Butter Ingredients
Cream
Skim Milk
Milk Sugar
Peanuts
Cocoa
Pasteurized Egg Yolks
Vegetable Oils
Coconut
And the list goes on….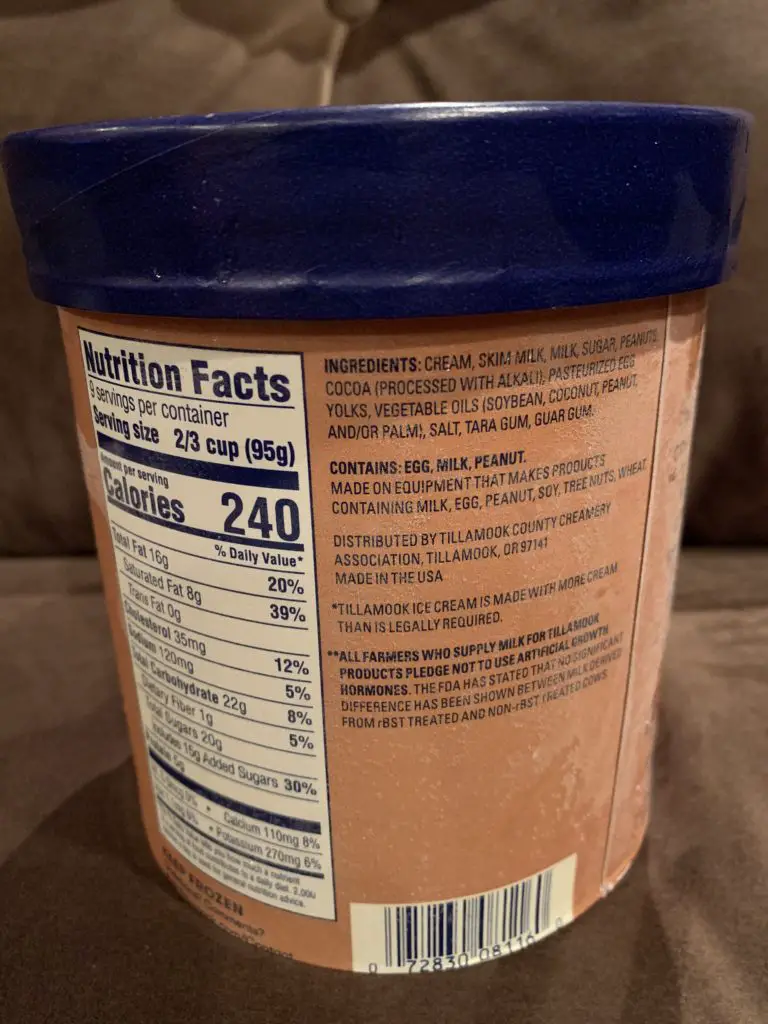 Tillamook Ice Cream Flavors
If you enjoyed this article, check out the other flavors I have reviewed:
Tillamook Rocky Road Ice Cream
Tillamook Mudslide Ice Cream
Buy Tillamook Chocolate Peanut Butter Ice Cream