Save A Few Bucks With Equate Sunscreen
Equate Sunscreen Review
Sunscreen is one of those items you can not go without. It always surprises me how expensive it can be! In the modern era when generic pharmaceuticals only cost a couple bucks, what is so special about the chemicals in sunscreen? I think the manufacturers charge a lot for it because they can. But you do not want to go too cheap. You will see people all over the internet telling you to avoid Dollar Tree sunscreen. A nice compromise is the Equate sunscreen at Walmart. It is reasonably priced and effective. I avoid the Equate sunscreens in a tube because I find the consistency of the liquid challenging to apply. My preference is the spray on stuff.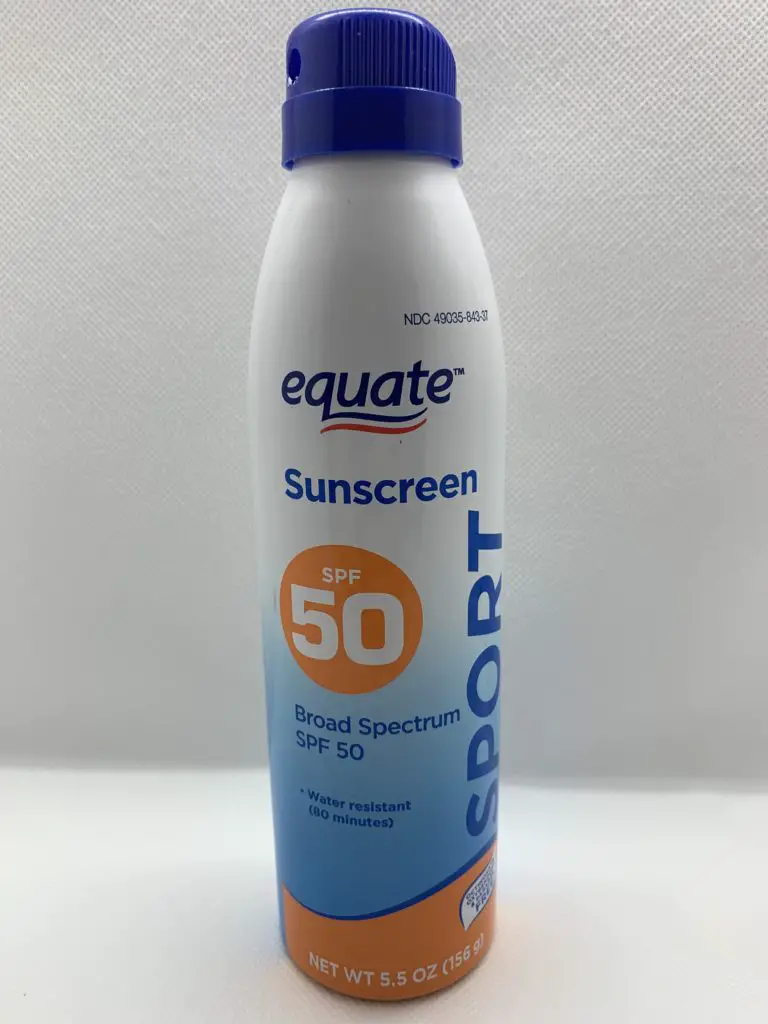 Equate Sunscreen SPF 50
I typically pick up a two pack of the Equate SPF 50 sunscreen. It comes in a 5.5 Oz spray dispenser that is easy to apply. I have tried both the Sport and Kids variety. In my opinion they are identical. They are both SPF 50 and water resistant for 80 minutes. The only difference seems to be that the container for the Kids version states "Pediatrician-tested" and "Reef Friendly". To me it looks like they are the same stuff with different marketing. Hey, sometimes even off brand products have to have a nice label and marketing.
Related: Try Equate Daily Fiber For Constipation
Equate Sport SPF 50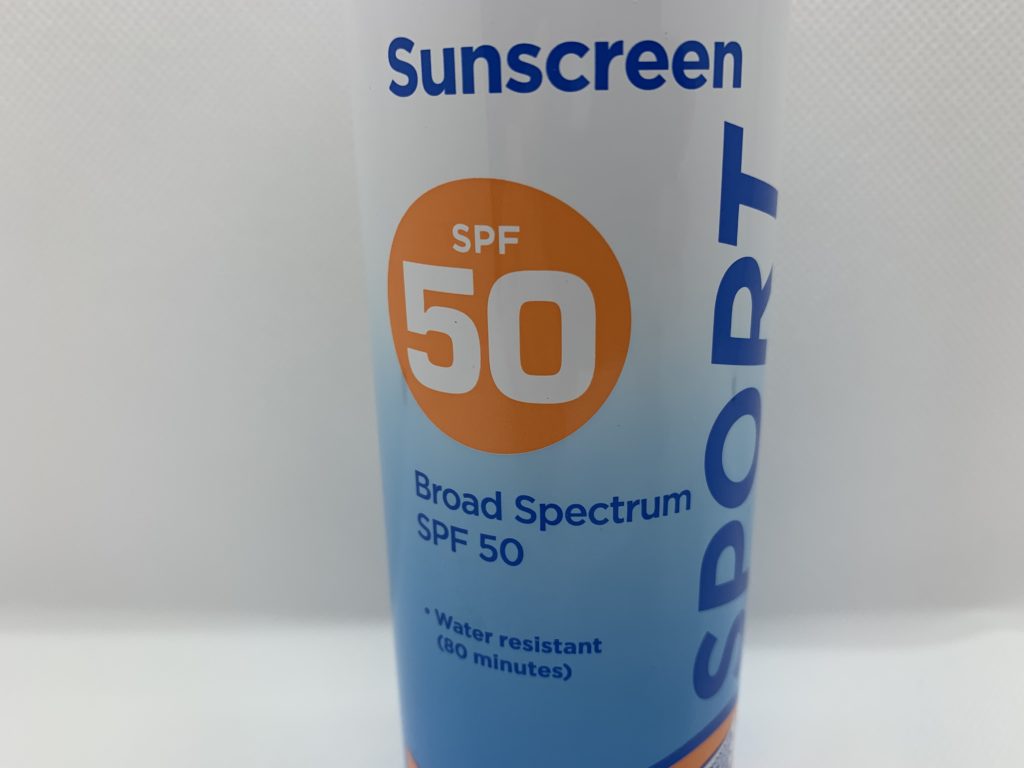 The Equate Sport Broad Spectrum SPF 50 is my go to sunscreen. A single 5.5 oz bottle is currently $3.98. A two pack can be picked up for $6.98. You save $0.98 with the twin pack! There is no difference in price between the SPF 30 and the SPF 50, so I get the SPF 50 every time. If you prefer a higher SPF you will pay a premium for it. A single bottle of the Equate Sport SPF 100 comes to $4.98. They also have an SPF 70 version for $4.98. You really get to be choosy these day. But how much SPF do you really need?
Let's get into the science of sunscreen. First off, no sunscreen can block 100 percent of the sun's UVB rays. Intuitively, the higher the SPF the more rays that get blocked. But it starts to get marginal.  The difference in the level of protection between SPF 30 and SPF 100 is only 2 percent. There are two types of sunscreens. Physical blockers and chemical blocks. The Equate product is considered a chemical blocker.
Related: Equate Pomade Review
Equate Spray Sunscreen FAQ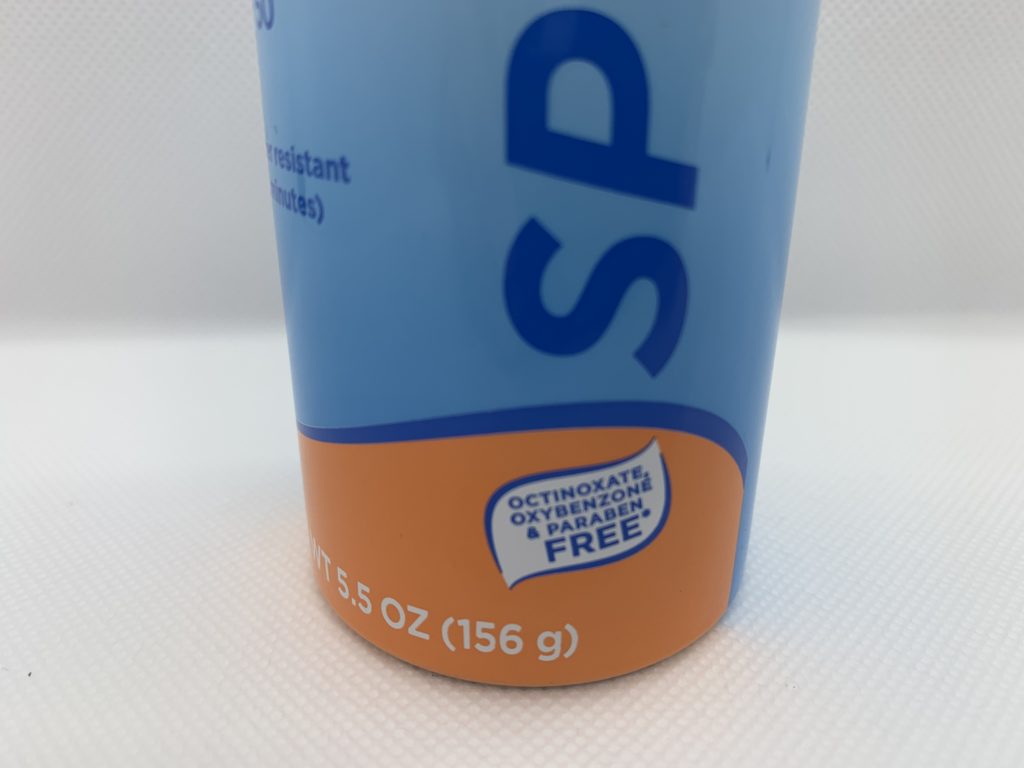 How long does Equate sunscreen last in water? It is water resistant for up to 80 minutes.
Who makes Equate sunscreen? – It is manufactured and distributed by Fruit of the Earth Inc.  Fruit of the Earth Inc. is a world leader in premier aloe vera products, skin care and sun care products. This is a great example of a private label product.
Does Equate sunscreen contain oxybenzone? – The product is oxybenzone free.
Is Equate sunscreen reef safe? – Yes, the Kids version specifically states that it is reef friendly. Because the ingredients are the same on the Sport version it can be assumed to also be reef safe.
Is Equate a good sunscreen? – Yes. The spray version is a great value in comparison to the name brands.
Equate Sunscreen Ingredients
Sunscreen is made up of a bunch of chemicals that I have never heard of before. To no surprise, the sport and kids version have identical ingredients other than a 1% difference in octocrylene. Octocrylene is used for its ability ability to absorb UV rays, protecting the skin from sun damage.
Avobenzone 3.0%
Homosalate 10.0%
Octisalate 5.0%
Octocrylene 4.0%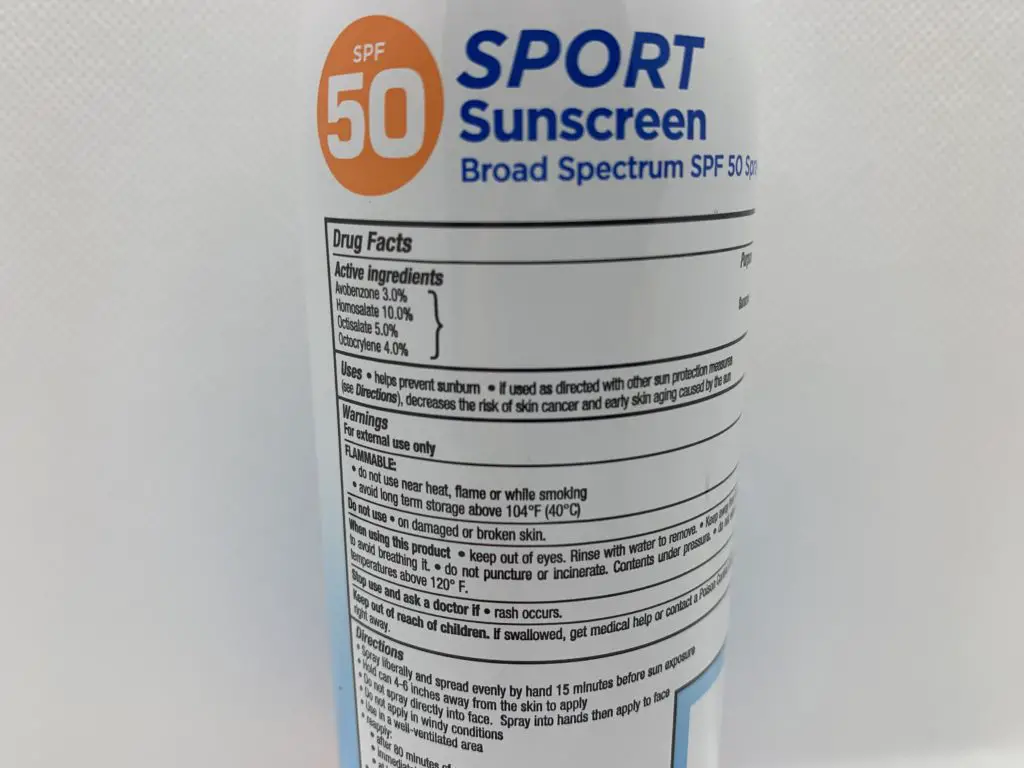 Equate Sunscreen Recall
In 2021, there was a recall of many sunscreen products on the market. This was due to contamination with a chemical called benzene. This somehow occurred during the manufacturing process. The recall was for products by Neutrogena and Johnson and Johnson. There was not a recall for the Equate sunscreen product. The off brand comes out ahead!
Related: Equate Lens Cleaner Spray At Walmart
Walmart Sunscreen
I was not a fan of the Equate sunscreen in a tube. I found this difficult to apply and found that it also left a white cast. The review here is for Equate Beauty Ultra Light Sunscreen which is SPF 100. It is the knock off version of Neutrogena Ultra Sheer Dry-touch sunscreen.