Why Restaurant Loyalty Programs Are No Good?
Restaurant loyalty programs are awful. As a frequent business traveler this has always surprised me. Hotels, airlines, and rental car companies all put together such excellent programs. You can really get some significant value out of travel rewards points. I have been on some awesome international trips over the years while getting airfare and luxury hotels covered with points. Food and drinks are a different story. I don't really get it. How hard is it to come up with a decent incentive program for regular customers?
I am good at getting value out of travel reward programs. I follow the details and make sure I do what I can to maximize points. Still, I can never quite figure out the restaurant loyalty programs. And they seem to change all the time. The worst part is the rewards expire so quickly. No one has time to monitor a free burrito, burger, or drink that closely.
Related: Safeway Just For You App Review
How Does The Starbucks Rewards Program Work?
The Starbuck's star program has to be one of the largest loyalty programs on the market. There are people that seriously go here everyday. I will admit that I have found this to be one of the best. It is complicated and gimmicky no doubt. You have to be vigilant and make sure to opt in to the limited time promotional emails to accelerate your star accumulation. Plus, in some ways it is confusing. There is a different QR code for scanning to get points versus scanning  the app to use a gift card. Then to redeem stars you have to let the cashier know what item you are trying to redeem. In my opinion, the Starbucks reward program could simplified. Though, I have earned many free cups of coffee over the years and I have actually been able to redeem them. So that is good.
Do Jimmy John's Rewards Expire?
This restaurant loyalty reward program has to be one of the worst. I eat Jimmy Johns all the time. Seriously, like once a week. I travel a lot for work and this is a quick and reasonably healthy lunch option. I earn points all the time but they always seem to expire or disappear. The app doesn't provide a good history of past activity either. So it is challenging to know what freebies are you missing out of. Plus, who is going to rush down to Jimmy Johns to get a free pickle before some points expire?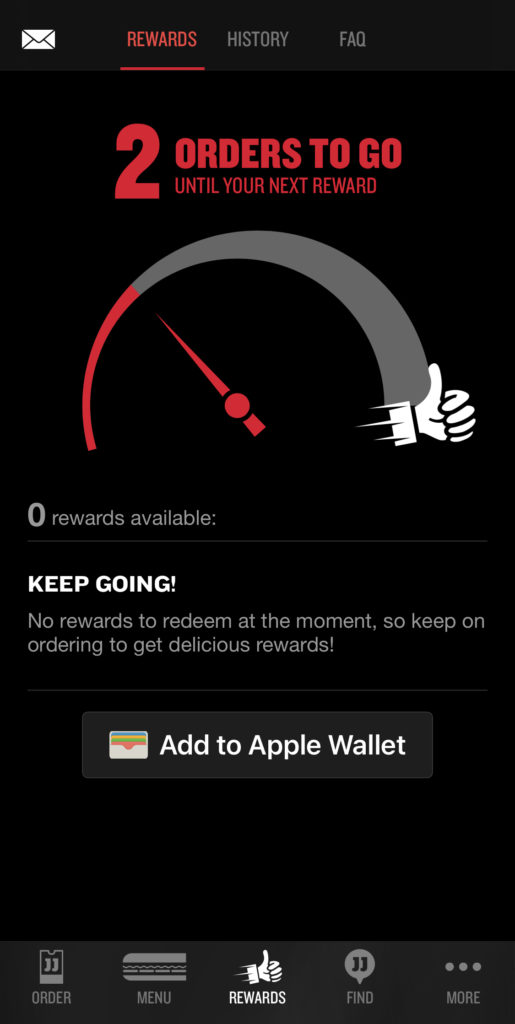 How Many Chipotle Points Do You Need For A Free Entree?
You will need 1,625 points for a free Chipotle's entrée. Chipotle like Jimmy Johns is one of my lunch time staples. A quick and easy meal option while on the road. To be fair, I am new to the Chipotle's reward program. I am starting to figure it out. I messed up with my first reward redemption and used points for a free side of chips and guacamole. After further review this was a mistake. The best value is saving up the points for an entrée. I do like how they added a feature in which you can request points after the fact if you forgot to scan the app while store. This is great way to capture points if you still have the receipt. Starbucks does not have this feature.
Related: Amazon Clip Coupons – Amazon Shopping Cart Secret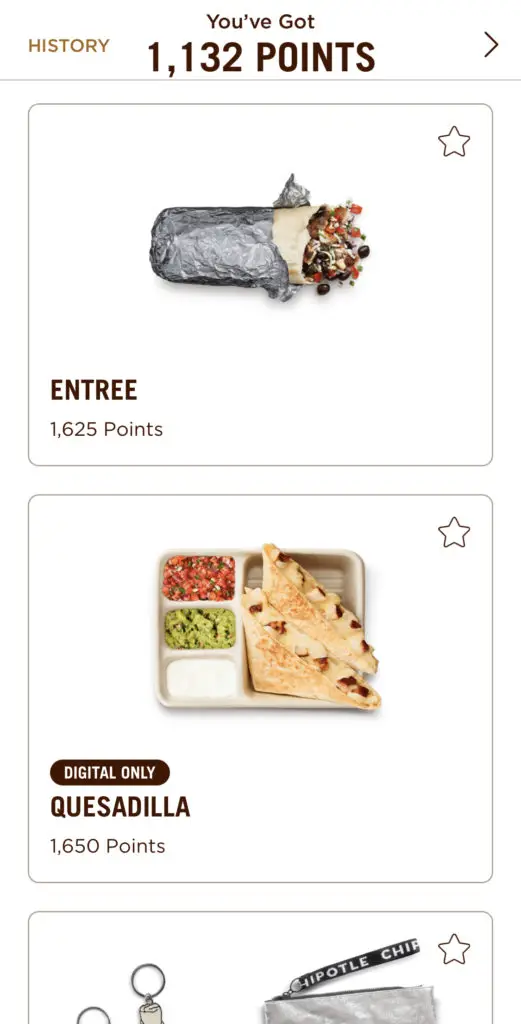 How Does The McDonald's Rewards Program Work?
I have to give McDonald's credit. They have one of the best restaurant rewards programs with a smooth, easy to use app interface. It is at least feasible to understand what is going on. The problem is I don't need more free McDonalds. The coupons and promotions always encourage larger purchases. This means more food and more calories that I don't need. I love this stuff, I just have to be careful. The McDonalds app is transparent in presenting how much points are available and what can be redeemed at different thresholds. 
Honestly, I use the promotional section of the app more than the reward points. You are not able use both at the same time. Trust me, I have tried. You can only use one deal per purchase. I have found the $1 large fry deal to be the best consistent value. I get this along with two McDoubles or two McChickens. McDonalds use to have a separate coffee promotion that I really miss. You could get a free coffee after purchasing five at the regular price. I am still a big fan of grabbing McDonalds coffee on the run. It is only $1!
Related: Walmart Return Policy – A Walmart Shopping Secret
Best Restaurant Reward Programs To Save You Money